Click here to get this post in PDF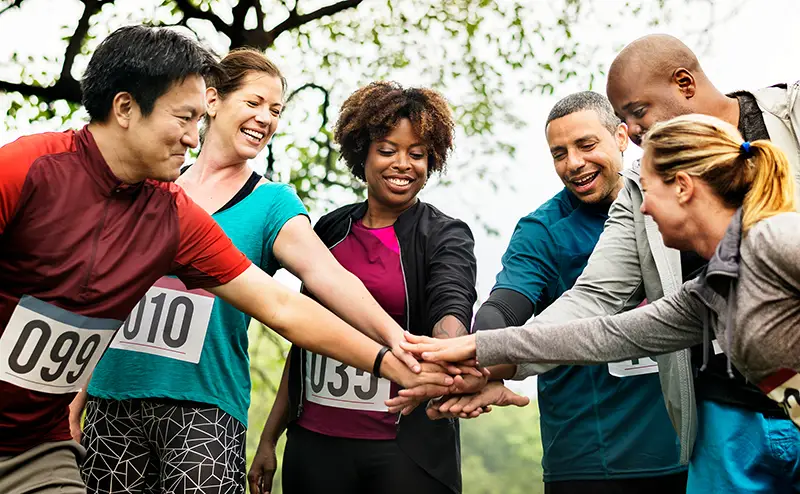 It is no secret that motivated employees tend to do better at work. This is why employers usually strive to make their staff motivated because the benefits they will enjoy are incredible. One of the best ways employers can achieve this is by organizing team building activities. Check pigeon forge things to do for plenty of fun activities.
There are so many team building activities that employees can take part in.
It's imperative, though, that you choose the right activity for your team. Not all exercises will achieve your desired goals. Some of the things you'll need to consider include the employees' preferences. What would your team love to do during this spare time?
What are your goals at the end of the exercise? Remember, some activities are geared towards accountability while others are aimed at enhancing communication between members. Other things you'll need to consider are any expenses attached and whether the company can afford the amount. For instance, if you decide to plan business conference activities, you'll need an ideal venue that'll enhance interaction because that's one of the secret ingredients of any success in such projects. Once you have everything set, you can go ahead and choose an activity that best fits your needs and is within your budget. In this article, we are going to discuss some of the top team building activities that can motivate employees and make them more productive.
Let's get started!
1. A fun day/weekend out
Sometimes, the best way you can motivate your employees is by letting them escape the confines of the office and spend some time together outdoors. If you've sat in an office before, you'll understand why production levels tend to drop when workers aren't allowed enough breaks. Allowing your team to have fun away from their work stations can boost their productivity.
You can achieve this by organizing a fun day out or a weekend getaway. It could be a sightseeing tour, a picnic in the sunshine, or a guided tour. It really doesn't matter what activities your team will do, what matters is that they are spending time together as a team.
Not only does a fun day or weekend getaway bring your team together, but it also shows your staff that you value them and that you want to reward them with a weekend getaway or fun day out. You can book a nice hotel for your team such as a hotel in gran canaria, where they can spend some quality time together. During such sessions, your team members may have an opportunity to learn new things that will not only be valuable to your company, but their lives too. 
2. Cookery class
A cookery class is also one of the best activities that can motivate your team. Not only does it teach your staff a valuable skill that can be taken away and used elsewhere to better themselves, but it is fun too. Organizing a cookery class or course really works as a great team-building activity; it is a chance to learn a new skill, to improve on their cooking skills, as well as an opportunity to come together as a team.
3. Take part in a charity program
Team building activities can also be quite fun if you can incorporate a way to give back to the local community. You can let your team be part of this. People want to contribute to bettering society in one way or another. So you can be sure that your team wants to appreciate the chance to help those people in need. This will serve as a great opportunity and work towards a common goal.  There are several options for achieving that. For instance, your team can contribute to a charitable event that is raising funds to help needy people in society or they can participate in a volunteering event.
4. Get sporty
Taking part in sports can also help rejuvenate and motivate your employees. If you are planning a team-building activity and the weather is favorable, you might consider a team sports day for your team. This activity is not only easy to organize and cost-effective compared to other team building activities, but it also promotes healthy competition among your team. Just remember to award the winners if you don't want to end up having a disappointed team.
You may also like: Why Team Building Should Be on Every Business's Goals List
Image Source: Shutterstock.com