Click here to get this post in PDF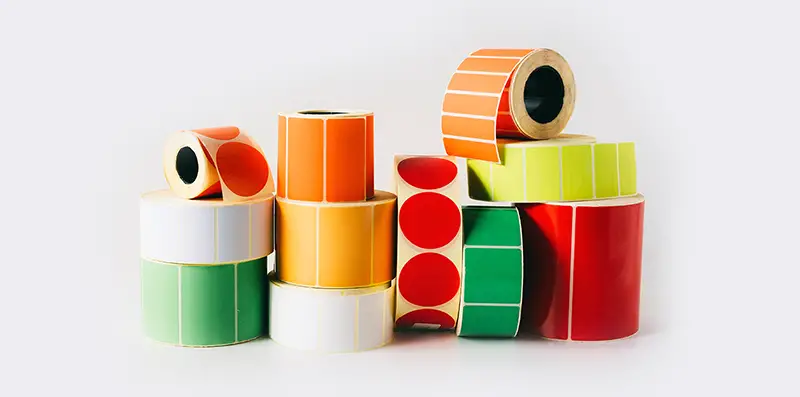 Business branding is a business strategy that ensures your customers recognize your business and that they will continue to patronize your products and services. To come up with good branding tactics, you need to capture customers' interest and allow them to relate to your brand. While there are currently many strategies to consider, one practical and tangible branding tool to use is custom sticker prints.  
Many entrepreneurs use custom sticker printing for various reasons, such as giving your products and packaging more personality, improving your brand's creativity, or using stickers as marketing collateral in your brick-and-mortar store. They're undoubtedly flexible to use and apply. Like all business strategies, they also do come with drawbacks. 
Pros
The advantages of using custom sticker printing are:
1. Improves Customer Experience  
Whether you operate a physical store or an online business, one meaningful way to improve customer experience is by finding ways to improve their overall purchasing experience. Aside from having a successful and convenient transaction inside the store, what's important is the experience they get the moment they open their products. After receiving their order, they will open the package and be delighted with the beautiful stickers on the packaging. A custom business sticker improves the product presentation and allows your customer to remember your brand more and more.  
You can make your customer experience even more memorable by adding custom stickers or sticker freebies to their purchase. Not only will they be able to instantly recognize your brand in the future, but there'll be a pleasant memory that they can associate with your brand. Nevertheless, your customers will appreciate custom stickers that add a personal touch to their packages. 
2. Easily Integrates Into Your Brand  
For a company to grow its revenue, branding is essential. Fortunately, custom stickers are helpful in this context. Offline branding campaigns can be integrated with stickers in the most flexible way. Since stickers come with a sticky side, you can incorporate and integrate them into other marketing collateral such as brochures, brand merchandise, posters, coupons, newsletters, and so on. They can be pasted into these products and improve brand awareness and recognition. 
One of its ultimate perks is its easy integration with promotional and advertising campaigns. Branding can be seamlessly integrated if the theme matches the current concept. The key lies in the customer design, quality, and the message you want to share.  
3. Creative And Unique  
The sticker industry offers a variety of sticker types, but not all are customizable. If you want to remain competitive in a saturated market, it's best to use custom sticker prints. While this marketing method is no longer new, some companies still haven't discovered the efficacy of custom stickers. It's rare for them to use custom stickers on all their store displays. The advantages of using customized stickers for packaging are numerous, which gives you an edge.  
You can customize your stickers to fit your product or business perfectly, and since the design has no limitations, you can create different designs for the same item. You can take advantage of the most suitable design to fit your branding strategies best. You can maximize the wide variety of colors and designs. However, you should consult a professional sticker printer if you want high-quality stickers. No matter how much your initial orders are, some reliable vendors will be able to work with you.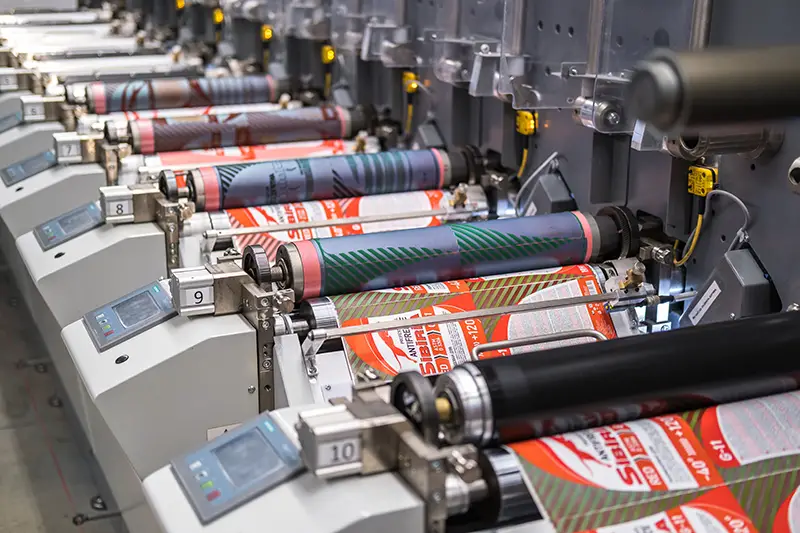 Cons:  
The disadvantages of custom sticker printing:
4. Difficult To Remove  
Stickers have some negative aspects that are worth mentioning but are almost insignificant. Like some other marketing collaterals you've used in the past, custom stickers also come with limitations. For one, due to their sticking features, they can get annoying to use. Putting them on something easy, but removing them is more demanding. 
This could be hard to deal with if you made the mistake of pasting it in the wrong places or surfaces. Your product or office equipment may look bad if some stickers don't come off. People have a hard time dealing with stickers because of this. Use stickers sparingly but adequately when dealing with them. The sticker will surely be more effective if you keep this in mind.    
5. Cost  
This next downside isn't entirely a con, but considering that you need to invest some money, it could be a disadvantage for some business owners. Custom stickers can be expensive for businesses that want to take advantage of creative packaging strategies. There are cheaper alternatives, though, but they might need to shell out some more money to improve sticker quality and designs when using custom sticker prints.  
Sticker materials can come in glossy, matte, glittery, and other features. Some of these designs can be more expensive than your current or old stickers. Therefore, before making a decision, ask the printing service about their prices. When you budget well, this isn't necessarily a disadvantage. 
Conclusion  
Achieving business success is the end goal for any business owner and marketing your brand and business is very crucial in a saturated industry. Fortunately, with the help of custom sticker prints, you can improve brand awareness and recognition and make your business stand out from the competition. Hopefully, you can weigh their pros and cons with the above information. Finally, you can maximize their uses to help grow your business more. 
You may also like: Why You Should Hire a Professional Printing Company?
Image source: AdobeStock