Click here to get this post in PDF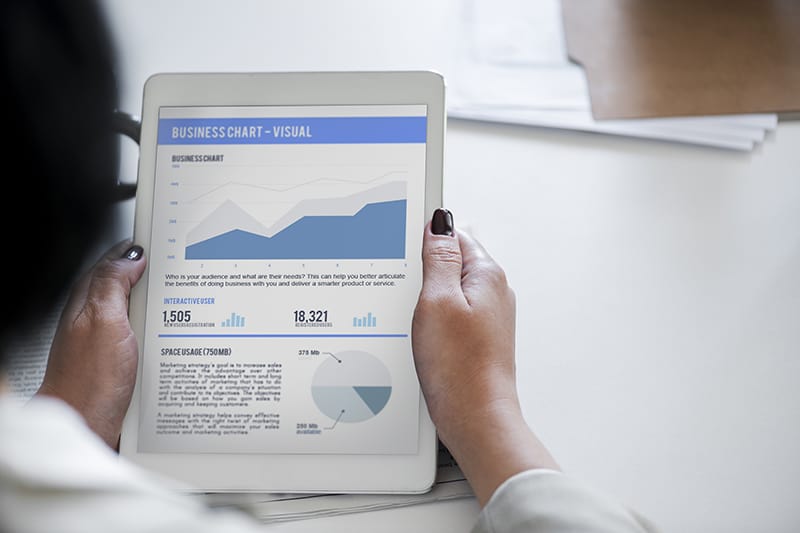 Marketing has changed a lot in the last few decades. While the principles have stayed the same, the content trends, mediums, and expectations have evolved dramatically. Today, businesses rely on tactics like content marketing, retargeting, and behavioral marketing, rather than simple advertising alone.
In order to stay competitive, many companies have turned to behavioral marketing. Behavioral marketing, which is grounded in psychology, can be a great tool for businesses that want to personalize the marketing messages they deliver. But there are pros and cons to this technique—as well as a few ethical concerns.
What is Behavioral Marketing? 
Behavioral marketing is a technique that involves collecting user data and personalizing marketing messaging based on the user's online behavior. For instance, a person who looks up information about pregnancy might start to get advertisements from companies offering sustainable baby products. Behavioral marketing also tracks when people spend time online and which devices they use.
As more data is collected on a consumer, the advertisements and marketing content become more and more personalized. This allows companies to maximize their marketing dollars while giving consumers the most relevant messaging possible.  
Pro: Behavioral Marketing Allows for Companies to Better Understand What Consumers Want
One of the most important benefits of behavioral marketing is that it allows companies to better understand the needs and wants of their customers. It helps them to tailor their marketing strategies, offer promotions that will appeal to their target market, enhance retargeting, and generate more traffic.
As consumers, we don't want to see ads that aren't relevant to our lives. For example, a company that ends up showing ads for menstruation products to people who don't have periods is wasting their time and advertising dollars while irritating the end user. Behavioral marketing aims to cut out impressions that are never going to turn into a sale by only showing ads to people who are likely to buy.
Pro: Higher CTR & Potentially ROI 
Everyone has different interests. Smart marketers know that you have to understand your target market almost as well as you understand yourself if you want to have a successful campaign. If you market to everyone, you're essentially marketing to no one! Sure, you might get lucky and get a few clicks here and there, but you're better off sending your offers to a target group of people that have already shown interest in what you do.
One of the pros of behavioral marketing is that it takes the guesswork out of things. You're not sending your offer to thousands of people and hoping that a few of them click. You're sending it to a few people who are already likely to click, due to their past behavior. That leads to a higher click-through rate (CTR) and ultimately, better return on investment (ROI). Behavioral marketing allows companies to make the best use of their time and marketing dollars.
Con: Algorithms Could Provide Troubling Recommendations 
Complex algorithms are used to predict users' interests, which can be a good thing or a bad thing. When you're watching Netflix, it's nice to have new recommendations pop up, based on what you've already watched. But one of the cons of behavioral marketing is that it has the potential to direct people to harmful content.
One example of this is on YouTube. People who watch videos about topics like terrorism, white supremacy, and conspiracy theories might be directed by algorithms to even more harmful content, which could eventually lead to radicalization. While that's an extreme scenario, it's something we have to consider when using behavioral marketing: it can shape future behavior, for better or for worse.
Con: Is All of the Collected Data Ethical? 
One of the biggest issues with behavioral marketing is the question of privacy and ethics. Many people are uncomfortable about all the ways companies collect and use consumer data, and for good reason. Behavioral marketing can make our lives better, but it has the potential to be used to track or influence people.
Many companies have shown that they cannot be trusted with sensitive personal data. Location and browsing data, time of day, purchase history, and other types of data are all used in behavioral marketing. While consumers have some control over what kinds of data can be collected, there are lots of ethical gray areas involved.
---
Seven Proven Small-Business SEO Strategies That Work
---
In the end, companies need to weigh the pros and cons of using behavioral marketing before using it in their marketing strategies. In today's market, many companies are finding that this kind of personalization is necessary to stay competitive and serve their customers' needs.
Image Source: Rawpixel.com