Click here to get this post in PDF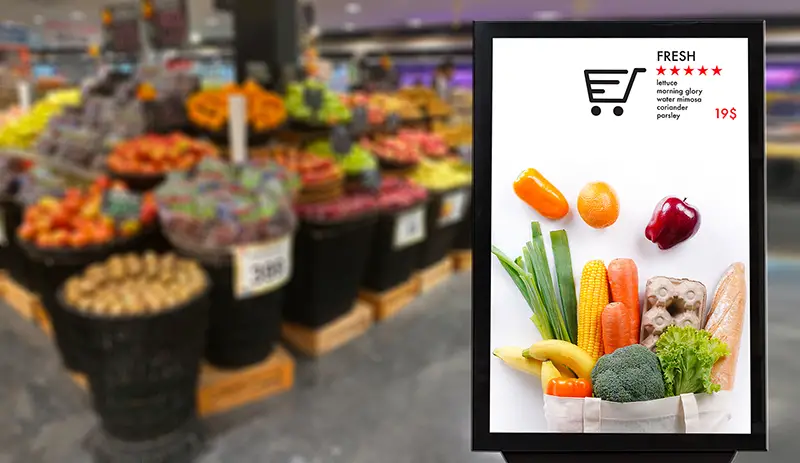 Running a successful brand takes more than producing quality products. It involves marketing and this involves investing in platforms and activities that will easily reach out to target consumers without spending too much.
When planning business and marketing strategies, it is also important to leverage the benefits of digital signage software. Looking across different business sectors today is easy to notice as most of them are using technology. Since most people trust these online mediums also enables effective communication. This is one of the basic advantages of digital signage software. It facilitates communication between businesses, customers, and businesses while engaging them when they visit the platform or store. Here are some major advantages of using digital signage software:
Why brands should use digital signage software
Captivating displays
Think about this: digital signage is one of the most personalized means of publicity and a virtual assurance that a brand's message will be viewed by their target audience. 
Sellers can use the same digital interface to influence the behavior of their customers by coming up with captivating stories, pictures, and videos that showcase the different products or services sold by the brand. 
Doing this will help in boosting conversion rates which can help in sales increase and as well boost the profit margin of the brand.
Enjoy dynamic and contextual content updates
Digital signage is quite easy to manage and fast to make changes, which makes it possible to use it anywhere. Depending on the setup and service being used, digital signage software users may have the chance to store their graphics and make updates frequently when they want to.
With its AI capabilities, brands can easily determine their most sold items, the popular ones, and when there is a drop in sales. This helps businesses plan and better marketing strategies that can aid in improving their business.
It is cost-effective
Another advantage of digital signage is that it offers extra income opportunities for business owners. After a system installation, retailers can sell off advertising space to other companies or brands that have similarities with their store's operations.
These ads can aid in improving the brand's status, services, or suppliers that want to increase brand awareness and add their numbers in the store, target market, or when it comes to sales.  
Besides, making information accessible through digital messaging aids businesses reduce the cost of traditional campaigns, by cutting back money for printing, distribution, and discarding waste material after the campaign is over.
Increase impulse purchase sales
Digital signage is an important business tool because it aids in conveying vital messages, in-store special discounts, promotions, or adverts directly to potential target markets during periods when they are about making buying decisions.
This will aid in increasing money by giving shoppers an extra move to finalize a deal by putting out the information linked to impulse sales, promotions, and other special discount programs.
Improve social media presence
Business owners need to make use of the different social media platforms to improve brand awareness, attract returning customers, convert business leads to customers, and deal with any issues related to customer satisfaction.
Brands can display their recent conversion rates for all platforms including their impressions which serve as an effective marketing tool. Every brand needs to make use of digital signage software to boost their traffic and increase sales.
Also read: What's a Digital Signage System, and why it's important for your business
Image source: Shutterstock.com