Click here to get this post in PDF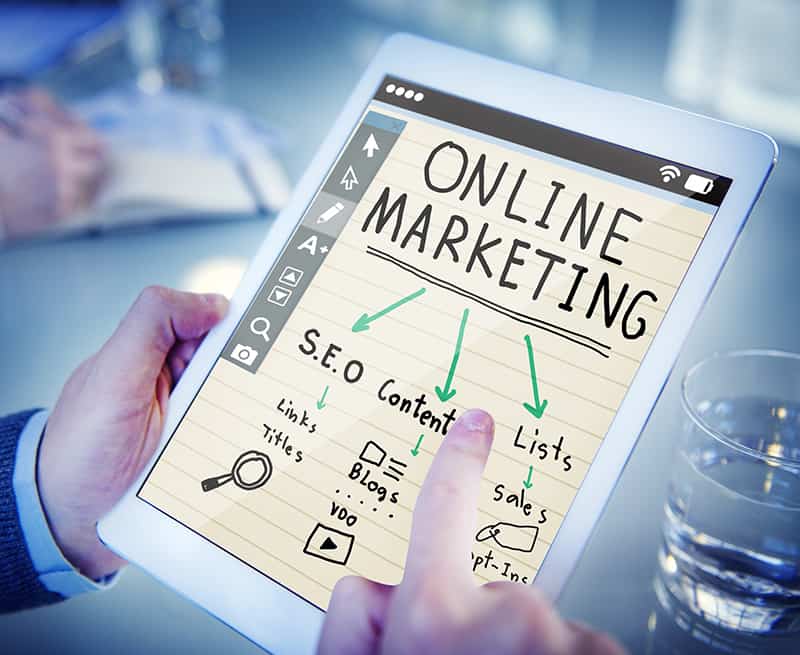 According to an article by JP Morgan Chase & Co., there are a total of 28.7 million small scale businesses in the US. A study by a B2B research firm states that only 64% of these businesses have websites. A top digital marketing agency suggests that any local store or small-scale business must have an online presence to stay competitive.
The main essence of generating revenue lies in the strategy of how you reach the target audience at the right time.
The Role of SEO in Business Success
The path to a successful business leads to generating a lot of leads through Google Search. About 89% of the US population search products on Google and visit different websites before making purchases. The point is, how do they find the best online stores for their products? The answer is search engine optimization that runs several checks to find the best page result for your query.
Hence, if you wish to outperform in the SMB market, you need to implement these SEO strategies to boost your online presence.
Drive the Traffic by Using Long-Tail Keywords
Small businesses need a powerful way to connect to their customers. Business Wire once reported that small business owners used email marketing to promote their business or communicate with their audience. But you cannot limit your reach only through email; you have to go beyond this. Writing long articles with effective keywords is the route to target more local customers.
The specific keywords have now evolved into query-based words or long-tail keywords that drive the more organic crowd to your website. One of the leading SaaS (Software as a Service) companies found that long-tail search queries drove 2.5 times more traffic than head keyword variations.
For instance:
1. The following are the phrases used to rank top in Google search result page.
Best Ceramic Mugs, Designer Handbags, and Best Delivery Restaurants
2. These are the phrases that a user types in the search engine to get the recent, relevant, and useful result-
Best Ceramic Mugs under $10, Inexpensive Designer Handbags, and Best Delivery Restaurants Near me.
Queries with intent are what Google expects from marketers. Keywords may not reveal the intent of the user, but long-tail keywords have a purpose behind them.
Design Pages Keeping Mobile Users in Mind
Around 2 million people in the US make purchases online, and about 95% of the population researches the local outlets before visiting the store. For small businesses, it is always about how to sustain in the competitive market. The main issue is that they lack enough capital to spend on promotional activities.
Hence, it is best to work with a digital marketing agency that can help develop a website with mobile-friendly pages. Targeting the untapped local crowd is much easier through a mobile app than any other means. The mobile landing pages focus more on content than the design.
You can make use of Call-to-Action on your page for the mobile users to call you immediately whenever they feel the need. According to Statista, US mobile retail revenues are expected to cross $339.03 billion in 2020.
Use Helpful Keyword Phrases in your Metadata
It is crucial to mention your target search term naturally, and to write the Meta tag and Meta description impressively. The web crawlers make use of the information in your Meta descriptions and rank your web pages. The metadata you use also has to be relevant and appealing to the theme of your website.
It helps push your web page on a higher rank and attracts a more organic crowd to your web page. You must install the all-in-one SEO pack or Yoast SEO plugin if you are a WordPress user. The metadata has two primary elements- title tag and Meta description.
The title tag usually is the caption of a specific page, and many users use it as a primary search query. And Meta description describes your page both to the users and web crawlers. The plugins help you in adding a Meta description to your page.
Categorize Web Pages for SEO
GMB or Google My Business is a useful tool to attract the local crowd for your small business. Just design a mobile-friendly website and categorize the web pages for an easy search. The customers who search online for specific products that you are selling can easily navigate to the right page.
Many local search engines do not display a business that is not categorized effectively. If your webpages are not classified, the bounce rate may also increase, which may affect your ranking on the SERPs. The retail and service websites have an average bounce rate between 10%-40%. The ideal bounce rate is 26% to 40%.
Conduct Competitive Keyword Analysis
At some point, you will have to put your feet in the competitors' shoes to learn how they are running their business. Local and small businesses have to study what is driving the crowd to their competitors. The competitive analysis should include both SEO and PPC advertising research.
The actual trick is to spy your competitor's websites and pick the most profitable keywords. Spyfu.com is one such tool that helps you in analyzing which keywords are paid and which are free. With this, you can optimize your content page by adding popular keywords and discovering new keywords that you can use to gain an unfair advantage over your competitor.
---
Why SEO Is Still Worth It in 2020
---
Voice Search is the Game-changer
Around 65% of the smart speaker owners cannot imagine going back to the days where there were no voice-activated devices. The number of smart-speaker owners in the US is estimated to increase by 55% by 2022. Factoring voice search into SEO strategy is crucial in current times.
Using long-tail keywords and structured data ensures that the search engines can locate your website with ease. According to experts, 40.7% of the voice search results are taken from featured snippets (answer boxes) and with voice search results, we get the best answer.
Backlinking is Necessary for SEO
For small businesses, it is essential to get their websites noticed in a short span. Optimizing the content with backlinks is helpful to attract the crowd to your web pages.
Backlinks refer to the external links to your website. The smooth transition from one webpage to the other ensures proper indexing of your website's pages. Backlinks could be in any form; they can be images or text that redirects the traffic to a new page.
Image Source: Pixabay.com