Click here to get this post in PDF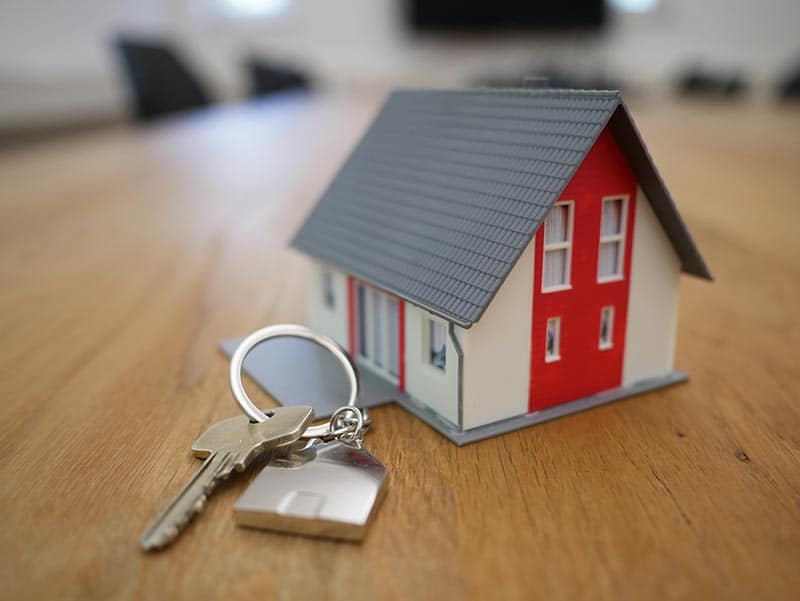 Stepping onto the property ladder might be your full-time career goal or a supplementary investment venture. Fortunately, almost anyone can get on the property ladder without qualifications. After all, the key remit to becoming a property developer is to buy a house and then sell it on for a profit. And repeat.
However, building a successful property portfolio depends on several things, not least your ambition and intuition to an ever-changing market. By recognising and avoiding the following pitfalls, you'll be well on your way to creating a lucrative property portfolio.
Lack of Organisation and Management
Before you set out to invest in or develop property, you must have an organised and meticulous work ethic. This should lead to a well managed and organised workflow — and a portfolio that has the potential to reap lucrative rewards. 
You may be handling many, or just one, property portfolio depending on whether you're an agent or individual investor. Either way, you need to create a detailed filing system to ensure a smooth and streamlined work process. Investing in powerful and easy to use property portfolio management software can help you with all aspects of your property developing workflow. Effective and comprehensive software should do the following:
Keep track of receipts and expenses 
Calculate and distribute payments and funds 
Manage contractor jobs 
Redistribute service charges to all tenants
Integrate with your electronic banking facility 
Schedule reminders 
Create and link documents to the accounting functions
You Don't Consider All Loan Options
When you're just starting out building a property portfolio, you'll likely need to raise finances by taking out a loan. Don't make the mistake of going with the first loan company or financial option without considering the various options available:
Bridging loan. You can use this loan to buy a new property while you wait for other funds to come through.
Residential mortgage. This is an option whether you want to live in the property you're developing — or you intend to sell it on.  
Buy-to-let mortgage. You'll need a buy-to-let mortgage if you intend to rent out your property once the development is complete.
Commercial mortgage. A commercial mortgage covers properties purchased for business purposes, e.g. a shop.
Unsecured loan. If you need extra funds, you should pick up a personal loan — but shop around for the best rate.
Secured loan. If you need to borrow a large amount of money, you could pick up a loan against your home. However, this is a risky choice if you think you may not be able to keep up with the repayments.
You Fail to Carry out Thorough Research
To boast a successful portfolio, you have to conduct extensive market research and ensure your property purchases reap healthy financial gains. 
Create a mini checklist which asks some critical questions:
How much do other properties sell for in the area?
Who is likely to be your target buyer/tenant?
How much is the stamp duty?
The last question is particularly important as you'll need to manage your finances accordingly. 
 Underestimating Additional Expenses 
Invariably, property developers will incur unforeseen expenses in addition to the cost of purchasing a property. To avoid the potential pitfalls of being overwhelmed and financially strained, you should set money aside so you can cover costs such as: 
Paying contractors for maintenance, repairs, etc.
Getting structural surveys for potential properties
Possible agent fees
 You Fail to Consider All the Options
You don't always have to buy a ready-built property. In fact, a diverse portfolio is a must, for if you are hoping for success from a portfolio lacking versatility, you are heading for a fall. So, it's crucial you keep an open mind about the types of properties you think will bring you maximum profit. 
You might discover it's cheaper to buy a repossessed property and carry out the renovations yourself. Alternatively — and if you're able to do so — you could build your property and sell the finished product for a rewarding price.     
Conclusion 
Thorough research and diligence are the most important skills you can adopt to avoid the pitfalls associated with building a successful property portfolio. However, you must be prepared to invest both time and money to make the venture work. It's advisable to start small and then gradually move on to bigger projects once you gain industry experience. 
However, avoid the property ladder if you have existing debt. The pressure and finances involved with investing in property may lead to further liabilities and could impact detrimentally on your wellbeing. 
Know your current situation, recognise the above pitfalls — and invest wisely.
You may also like: Business in the Spotlight: Open Property Group