Click here to get this post in PDF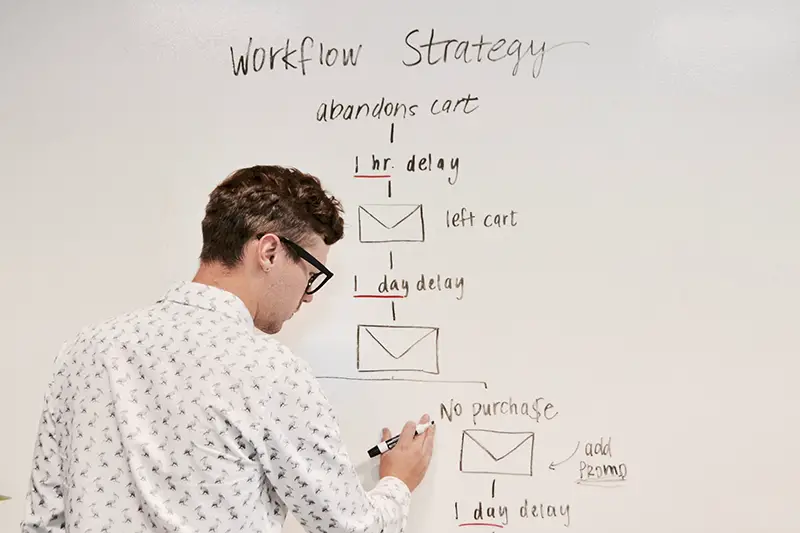 A poll run by the Small Business Administration discovered that around 21.5% of businesses closed within their first year of launching.
The most common reasons for failure cited poor cash management (82%), incompetence (46%), inexperience in management (30%) and inexperience in the industry (11%).
Even with such a multitude of reasons, business owners should not be discouraged from using company formation agents and starting their businesses. Nor should they come to anticipate the first year of their business with a sense of dread.
Instead, we're going to list the most common things to expect in your business's first year that can help you navigate obstacles so that your business can thrive going into year two.
1. An emotional rollercoaster
It may sound dramatic on the surface, but it's true. 
Every new business owner and entrepreneur is filled with excitement to start their business. Dreams of freedom and financial achievements suddenly feel attainable, and so very often new business owners work through the day and night, empowered by these just-in-reach dreams.
But after the first week or two, the worry comes. New businesses can be notoriously slow to get started, especially if the business is in a competitive industry. Prospecting new clients can take up a large majority of the day, and so eventually business owners will begin to worry. About everything.
Should they have launched later? Are they doing the right thing? Will the business succeed? Do they have enough savings stored, just in case?
As the days without clients tick on, now entrepreneurs will feel stress. Some are driven by this pressure, and so they work tirelessly, all day and all night to try and cement that first client. This isn't sustainable however, and so they burn out. This intensifies the negative emotions like anxiety and worry, and can completely turn them away from trying to get their business breakthrough.
In this rollercoaster, business owners must just hold on tight to the handlebars. These emotions will come in your new business, and you will get through the other side of them. Stay focused, but stay healthy so that you are always at your best for your business.
Practicing mindfulness and scheduling breaks is recommended for how entrepreneurs should avoid burnout, and also to maintain a healthy work/life balance. A burnout business owner will only negatively impact the business.
2. Revisiting, and then tweaking, everything
At the inevitable point where your new business either isn't taking on clients, or isn't taking as many on as it needs to, you're going to go back to the drawing board.
Some new business owners are worried about doing this, fearing that they will deviate from the original goals they had in mind for the business. However, sometimes looking back over things and making changes is one of the best ways to futureproof your new venture.
Avenues like paying for Google Adwords, or using local promotion opportunities like radio stations and tv channels can dramatically change the outlook of your business. 
Closer to home, you could reassess the products and services you're offering and tweak these depending on the demand. For example, in a real estate business your portfolio consultancy service might be more popular than your maintenance services, so you may opt to solely focus on this aspect of the business.
Once you've refined your services, it might be time to check the website and adjust it to account for these whilst also doubling checking for any contextual or design errors, as well as broken links. 
Finally, you might find yourself back where you started: At your business plan. If this needs tweaking to be more aligned with new projections, new goals, or just updated – go for it. This document can keep your business grounded no matter what changes it's going through.
3. Familiarising yourself with marketing
Even business owners who may never have heard of marketing and have no idea what it entails will find out pretty quickly in their first year.
Without marketing, small businesses can fail to launch themselves off of the ground and stand out amongst a crowd of competitors. 
Entrepreneurs will soon realise that while marketing may be the key to winning new business, SEO (or Search Engine Optimisation) is the lock. 
Once you realise that a high search ranking means high amounts of traffic and means constant advertisement for free, you can expect to spend many nights reading up on how to improve your Google search ranking. 
You should also expect to find that on social media, a lot of people want to hear about your products and services, so you'll start experimenting with varying platforms and obsessing over how many likes you might get.
This is perfectly normal! And the more marketing knowledge you possess, the better you can advertise your business across varying platforms to varying new clients.
4. Data becomes your best friend
Incredibly small business owners have big, powerful friends and they take the form of data. Big data can change a small business for the better by revealing important information about the business, its competitors, customers, performances, trends and more.
Thanks to Big Data, you may find that your business changes once more. Whereas before you were targeting a huge area, the data tells you it's better to target a small one, and so you once again tweak and refine that business plan.
You might find that last change is what truly unlocks the next thing you are bound to expect from your business's first year…
5. The unexpected
Business truly is unpredictable. Entrepreneurs can plan for a thousand different scenarios and none of them happen, and they can expect a small business to remain small only to find that it takes off overnight. 
If your business is selling the right products or services to the right people, at the right price, on the right platforms, you can expect things to change almost instantly.
All of a sudden your Google analytics will begin to record increasing amounts of traffic as the work you put into your SEO, website and marketing begins to pay dividends. 
One sale will come, and then another until eventually you're looking at a marked uptick in business. 
At this stage, you might begin to think about something completely unattainable before: Outsourcing. You may need to look at employers liability insurance, or perhaps it might be time to research a small business accountant.
By the end of the year, you will find the true voice, mission and purpose of your business. Your company persona will come to you effortlessly as your business continues to make strides in its industry. 
The first year can be tough, but by not giving up and remaining flexible and adaptable, your business can be on chart to succeed beyond your wildest dreams. 
---
Startup Strategies – 5 Steps That Will Help You Make Your First Year In Business A Success
---
About the Author 
Michael Rossman is an entrepreneur and co-founder of MachFast, a company formation app designed to make business registration quicker and easier for entrepreneurs.
Image Source: Unsplash.com