Click here to get this post in PDF
Tell me a little bit about you the person – your name, your background and where you come from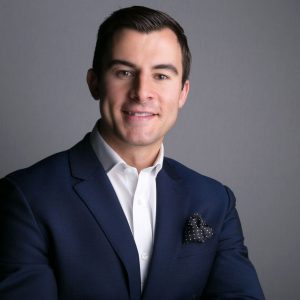 Name: Jason Harris-Cohen
Background: Before finding my calling in the property industry I ran a market stall in Middlesex following education. I also worked for the family business which sold event tickets, and provided hospitality services. In 2014 I set-up my own company, Open Property Group.
Where you come from: I grew up in Middlesex, but now live in Buckinghamshire
What were you doing before you set up your business?
I've always had an interest in the property industry, so after my time running the market stall and working for the family business, I changed direction and started working for a respected estate agent, Rolfe East, which covered the Greenford and Acton area in London. I was proud to become one of the company's lead negotiators, and was responsible for the valuation and negotiations of millions of pounds worth of residential property.
Once I learnt how to sell properties, I went to work with my great uncle, managing more than 1,500 properties from the London head office. I loved that job but I knew I always wanted to run my own business, so, in 2014, I set up Open Property Group.
What inspired you to set up your own business?
Both of my parents had their own businesses, so I guess you could say that entrepreneurship was in my blood! Though I didn't start my career in the property sector I've had an interest in it since the age of 15; my uncle was a shrewd investor. I also watched various property programmes and felt that owning property could provide me with financial freedom and enjoyment.
What does your business do and how long have you been operating?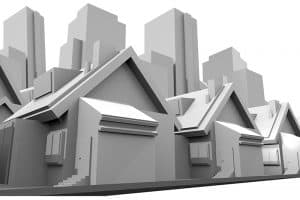 As mentioned above, Open Property Group has been running since 2014. The company is a regulated house buyer and member of the National Association of Property Buyers and The Property Ombudsman, with an ambition to create a friendly, approachable, national house buying firm and assist homeowners when they want a fast and certain sale. We buy a range of residential properties, ranging from vacant, empty homes, problem properties, tenanted, short leases, and renovation and redevelopment opportunities.
How has the reality of running a business compared to the dream so far?
Having grew up with entrepreneur parents, I was under no illusion that running my own business was going to be hard. People think that when you become your own boss you'll have so much more time, but in reality I have less time but more responsibilities! There's always something to do and it's hard to switch off – I admit to checking and responding to emails even when I'm on holiday.
What have been your biggest challenges to date?
As a father-of-two, I find balancing work with home life one of the most challenging things. I try to do this by waking up early to spend time with the kids; this compensates for times when I work later in the evening.
In terms of work, the uncertainty around Brexit has been a big challenge. It's led to reduced activity in the house market and stagnant or falling house prices. At the moment it's a buyers' market and the gap between asking price and agreed sale price has widened. Those looking to get on the ladder or move house can take advantage of the lower prices, but sellers are stuck in 'limbo' at the moment.
What inspires and motivates you to keep going?
I'm a big admirer of Richard Branson and Tony Pidgley, founder of the Berkeley Group. They're both very credible entrepreneurs and have seen great success in their respective industries. I'm also motivated by the fear of failing, even more so since becoming a dad!
What key piece of advice would you give to someone just starting a business today?
My life motto is 'you get back what you put in'. This can be applied to any aspect of life. In terms of business, you can't just sit back and hope your venture takes off – you have to make it happen. Create a solid business plan, do your market research and review your goals on a monthly or quarterly basis; it's a great feeling when you hit your targets early but you mustn't become complacent.
You may also like: Tips for Becoming a Successful Entrepreneur