Click here to get this post in PDF
Tell us a little about your work journey to date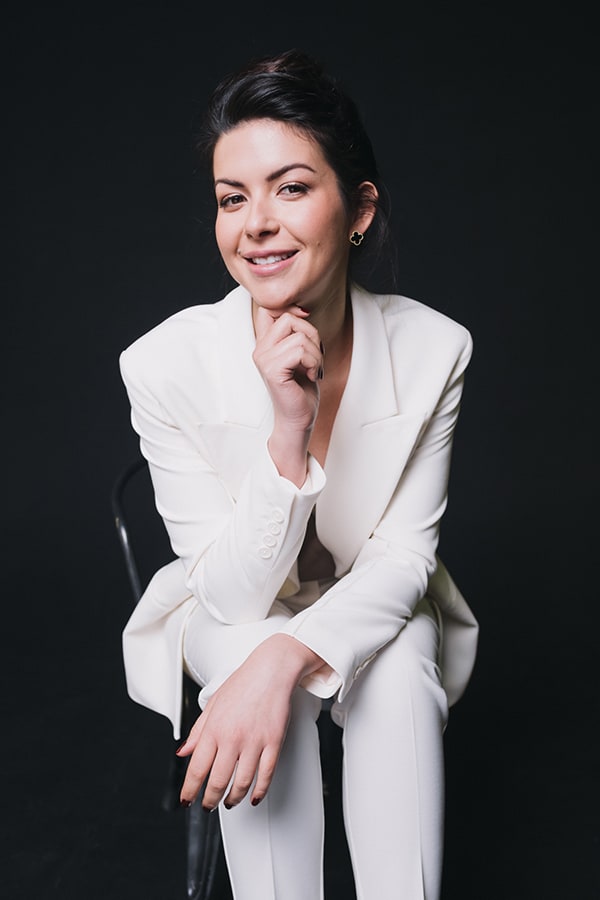 I graduated from Lomonosov Moscow State University, receiving my first degree from the Philosophy Department and my Masters' from the State Management Department. After starting my career in the HR department of Merloni Elettrodomestici,
a network of large international companies, I then worked at Artcom Worldwide Partners, an advertising agency.
In 2007, I joined the IT company CROC and went on to become a corporate culture team leader after three and a half years. After being promoted to Chief Human Resources Officer some years later, I was appointed Deputy CEO for Human Resources in 2014. Now, I am also Chief Transformation Officer (CTO), in charge of business transformation, which includes changing corporate culture and adopting new approaches to business development.
Over the last two years, I have ranked first among HR directors in the Russian information technology sector according to the Russian Managers Association and Kommersant Publishing House. I am particularly proud of my efforts to address the underrepresentation of women in business and to have the opportunity to initiate a discussion on gender imbalance in order to help the tech industry, both in Russia and globally, become a more creative and fair environment. 
What have been your biggest challenges as a woman working in the male-dominated Tech Industry?
I would say I met my main professional challenge when I decided to leave my comfort zone of HR functions and broaden my responsibilities with those of Chief Transformation Officer. I spent a few years leading the transformation process within the company and then, once we saw positive results, I started sharing CROC experience within the Russian market.
On the one hand, nothing significant happened after my new appointment as I kept working in the same company within the same team. On the other hand, as a CTO you interact mainly at the business-owner level, where 90-100% of employees are usually middle-aged males, who can be sometimes biased. Therefore, it was challenging to deliver complicated content and negotiate complex issues as a woman. I had to work hard to overcome common gender stereotypes and I am grateful to other top managers who believed in my ideas and supported me a lot to perform the change. I have been lucky enough to have worked in a healthy teamwork environment, with colleagues and friends supporting my aspirations.
How have things changed for the better for women in tech over the last few years?
Many people start to see and address the gender imbalance in our industry, as this very industry will eventually benefit from a fairer approach. However, the reality imposes its restrictions, caused by many stereotypes, and I would bet that we need two more generations before the true impact of current developments are fully realized – 20 years at least. Once accepted, these changes will lead to the creation of a new cultural code.
CROC has been always making its working environment comfortable for everybody, while also establishing smart and creative platforms where men and women can work together. Our mixed project teams work in a friendly atmosphere, with everyone having equal opportunities to develop skills and secure promotion. Furthermore, almost half of our Board of Director members are women.
Who has been your biggest source of inspiration?
Every day I meet and work with all kinds of interesting people who inspire me. I find inspiration in their success and can't help wondering about how different they all are. That's why one of my personal KPIs is to network with external experts at least once a month, whether via a conference, round table, skype call, or messenger chat. I also try to stay up-to-date on Russian and foreign business community trends. If I come across an interesting speaker, I'll get in touch and have a talk.
In addition, my mother has always been a perfect role model for me – at 35 she already owned one of the first recruiting companies in Russia. Therefore, since childhood, the idea of a successful business woman has been the norm to me, not something out of the ordinary.
What advice would you offer for young women considering working in the tech industry?
Simply do your best to become a good professional. Today, particularly in IT, there are fewer gender barriers if a person works hard and effectively. Compared with other industries, tech and consulting companies are pioneers in innovation, showing great desire to help women develop their careers in traditionally male-dominated areas. I also recommend using current and upcoming opportunities to join tech enterprises or to even launch your own tech-related business. It is practically impossible to always be your best, so be ready to experience ups and downs. Finally, always remember that you are your own biggest challenge – give it a try!
About the Author
Polina Khabarova is CROC's HR Director, contributing to the company's strategic development and being responsible for supporting and supervising all HR department practices, including staff training and education, recruitment, human relations, corporate culture, and internal communications. During her time with CROC, Polina has developed several unprecedented HR projects and initiated the creation of unique staff loyalty programs.
You may also like: Business in the Spotlight: Open Property Group