Click here to get this post in PDF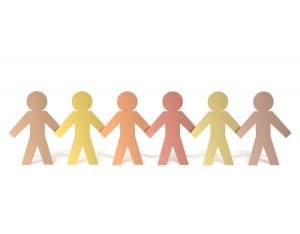 Diversity conjures up notions of gender equality, fairness, balance, celebrating differences or different things/people existing together in a group, affirmative action and or sexual equality et al. The era of working 9 to 5 has long gone in most industries. This reality may be attributed to factors such as technological advancement, shifting trends and the impact of globalisation. We have become better connected to emerging markets and with this comes the interpersonal relationships that need to be understood, respected and continually developed. Whether in the global market or small entrepreneurial endeavours; diversity is good for business.
So what is diversity? The best definition I offer in my seminars/workshops or talks is often credited to Malcolm Stevenson Forbes.
Diversity is the art of thinking independently together.
(It's not the only definition; I just find it the most appropriate in support of the view you are about to read.) Diversity may be linked to culture, approaches to management, gender or practices in the workplace. We are focusing here on the benefits of diversity within business and specifically: YOUR business.
Age, race, educational background, culture, religious expression, sartorial expression, life philosophies, core values – among other differences – can make up the fabric of any business. There is a direct correlation between the width of the reference pool and the ideas that evolve. Different people contribute to varied approaches to realise a common objective. Your business will maintain a practical advantage within your industry by facilitating the expertise/perspectives/life skills of persons who think or assess issues in their unique ways – The best idea being the one that's used at any given time.
What you've just read is not to state the obvious or insult your business intelligence; it's to emphasise the benefits of diversity as a tool to improve your market share and keep your business viable in today's super-competitive global economy.
Diversity may also be employed to attract new customers and penetrate untapped markets. It's said that we do business with people we like, know or trust. Never underestimate the subliminal impact of language, physical presence and cultural references that can be directly felt by potential customers. When you look at a picture that you know you're in; you generally look for yourself first right? People feel a connection to themselves through advertising and subconscious messages that they can relate to and sometimes via people that look like them or appear to reflect their core values. Strategies to achieve these aims can result from thought showering (brainstorming) sessions based on the varied range of individuals in your business.
The effectiveness of diversity in the workplace or in your business also depends on the vision of those in leadership. Innovation requires practical execution so the culture in the company sets the tone for the overall productivity. Open-mindedness and a commitment to weeding out discriminatory practices whenever they arise will encourage a willingness to share ideas. Diverse people – execution of greater ideas – more profit. Diversity sustains your business because it's simply good business practice and it makes financial/ethical sense.
You may also like: Q&A by Polina Khabarova from CROC
About the Author
Malik Muhammad was raised and educated in Jamaica, read law in London and the author of 'Empower Yourself to Succeed'. He created The Empowerment Mastery System to influence, help and inspire businesses to cultivate their visions in a specific time frame. Malik enjoys vegan cooking and quad biking. He is an after-dinner speaker, event host and convenes empowerment seminars internationally.