Click here to get this post in PDF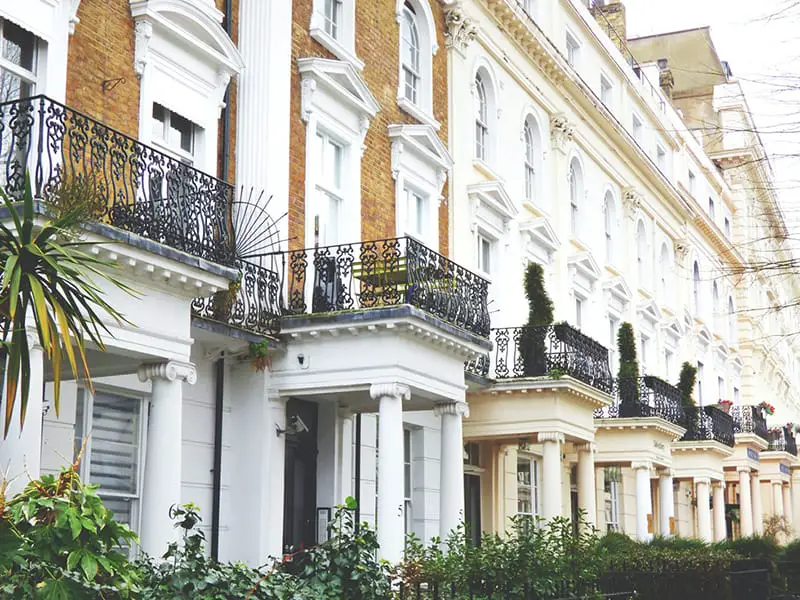 You've finally made contact with a property management company and you are looking to take the next steps. You want to start a contract with this company so you can get the help you need to run the properties you own.
As a landlord, working with a property manager can be highly beneficial. Not only will you get professional help managing maintenance requests and handling any necessary legal issues, but you can also use these new resources to give your tenants a better quality of life while ensuring the rent is paid to you on time each month.
But even with a reputable property manager, you should never go into a contract blindly. Here are seven major parts of a property management contract that you should be aware of before signing any documents.
1. Service Fees
Every contract comes with a service fee. In fact, you should be cautious if the property management company does not come with any fees or services such as do you get 100% guaranteed rent? By the time you are ready to sign the contract, you should be aware of the following:
What services the property manager will agree to perform
How much the property manager is charging for all of these fees
Why they may have higher fees – is it because they are offering more services than most other property managers?
If at any point you are confused about the fees arranged, be sure to ask for a breakdown of the costs. Some services may be charged at an "extra" cost, which can sometimes appear as a flat fee or part of a percentage.
2. Services Rendered
Now that you're aware that there are fees involved, what exactly are the fees for? The property management company agrees to take on many of your responsibilities and perform many services for you in exchange for a price.
What services have the property manager agreed to perform for you? This can include tenant management, maintenance needs, property advertising, and more. In most cases, a property manager will also help navigate all the legal jargon and document signing.
In addition to the services they will perform, the contract will also highlight services they will not perform under any circumstances. Then there are additional services that they may perform, but it will cost you extra.
3. Liability Clauses
Pay close attention to what the property managers have to say about their own liability. They are limited in most cases, meaning the property manager is not responsible for harm or negligence unless they incurred it themselves. A Logical Property journal further breaks down typical liabilities that the property manager is liable for, which includes standard issues like failure to repair, admission of environmental hazards, and certain tenant actions.
As the owner, you are still responsible for many things. If you hire a faulty contractor and they cause damage to your property, you and you alone are liable for that.
4. Your Responsibilities
With an understanding of the property management company's responsibilities out of the way, it's time for you to get a good understanding of what you are responsible for. Hiring a property manager doesn't mean your entire job will be taken off your hands – you still need to put in the work necessary to maintain the property to meet livable standards and keep tenants happy.
According to the contract you sign with your preferred property management company, your responsibilities may include:
Secure a good insurance policy for your property and communicate with the property managers about how much coverage you need for it. 
Keeping a reserve fund that the property managers can then dip into for repairs, emergencies, and other obligations. It is your responsibility to make sure there is always a certain amount of money in this fund.
You don't need to visit tenants regularly or keep up with daily operations, but you need to ensure that things are secure on the back end.
5. Duration of Contract
Another important clause in your contract will clearly state the terms and duration of the contract, so you have a good idea how long you'll be tied to the property managers. If you are feeling cautious, make sure that you don't commit to a long contract term until you know that you can trust in the competency and capability of the property management company. 
6. Termination Clause
On a related note, if you feel that you may need to end your contract before the scheduled end date, make sure to carefully understand the termination clause (which might also be known as a cancellation clause) so you know how and when you can break the contract without incurring a fine.
It also highlights the circumstances under which the property management company can terminate the contract with you, although it hopefully won't ever come to that. Understanding termination with a property manager will help you end things legally.
7. Management of Tenants
If you are an inexperienced property manager, it can be difficult dealing with all the different needs of the tenants. In order to keep tenants happy and your property maintained well, you might need the help of a professional. The contract you sign with your preferred property management company will detail all the different ways in which tenant management will be taken over by the management company.
With most contracts, you are no longer responsible for finding or managing tenants. This means you don't have to advertise or list vacancies and you don't have to manage maintenance requests. Furthermore, most property managers have their own collection or resource for state specific rental applications forms so as a property owner that is one more thing you don't have to worry about.
Read Your Contract Carefully!
Always read your contract before committing to a signature. It may seem a little time-consuming at first, but it is always better to be aware of the details highlighted in a contract so you know what is expected of you – and what you can expect of the property managers!
Read the fine print. Ask any questions you need to so you feel confident before giving the contract your signature. With any luck, you'll be in a long partnership with a trusted property management company.
You may also like: Property Management: The Pitfalls of Building Your Portfolio