Click here to get this post in PDF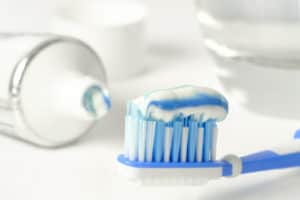 Any ambitious business will seek to acquire, maintain or increase market share. Human beings are generally creatures of habit, so we buy a particular brand of toothpaste, develop certain eating habits and observe specific belief systems normally because we were exposed to that toothpaste, those foods and belief systems within our cultural narratives. We live these habits, seldom question them and pass them on to the next generation. Goods and services that people use are part of their consumer habits.
The power of brand loyalty is evident to the point where certain companies are identified by mere symbols. This does not mean a small to medium-sized business should copy or even model themselves on large conglomerates. It means that these businesses will maintain or improve market share by giving people a reason to buy their product or service. The competitiveness of the global business economy is only intensified by the ease of online shopping. The major way to ensure that people support your business is by constantly giving them a reason to do so. Here are three reminders of how to distinguish your business.
1. SOLVE A PROBLEM.
Prove how your business makes life easier for those who do business with you. A 2005 article published in the National Science Foundation showed that the average person had between 12,000 – 60,000 thoughts per day. We filter through these thoughts to focus on the issues that are most important, however, these are still a lot of thoughts. Problems require solutions so a tool or service that fixes said problem will always be favoured. An easy to use and fuel-efficient lawn mower will be favoured over one that requires constant reading of the manual plus an extra litre of fuel. An online business magazine with useful information for today's entrepreneur and easily accessed from any multimedia platform is more practical than the traditional printed format.
2. SOLIDIFY YOUR ASSOCIATION.
Competitive pricing and quality assurance are a given, so it is wise to add more value than what is expected. Culture determines context in business as in life. Seek to understand your target audience or tribe. Study your market then develop unique ways to enhance the sense of belonging to a special group or tribe.    
3. CREATE AN EMOTIONAL CONNECTION.
Aim to enhance a positive personal relationship between the customer and your business in each experience whether in person, on social media, via written communication or through online shopping. People welcome feeling appreciated and knowing that their patronage of your business actually matters to you. Basic courtesies have a long-lasting impact on the customer experience and develop loyalty to your brand.
The Art of War by Sun Tzu is often referenced in business circles because business is a form of commercial warfare. Small to medium-sized business owners face real challenges on a daily basis and the great news is that most challenges are overcome with the execution of strategic thinking, a clear vision and the right team.
You may also like: How Do You Stay Relevant as a Business in 2019?
About the Author
Malik Muhammad was raised and educated in Jamaica, read law in London and the author of 'Empower Yourself to Succeed'. He created The Empowerment Mastery System to influence, help and inspire businesses to cultivate their visions in a specific time frame. Malik enjoys vegan cooking and quad biking. He is an after-dinner speaker, event host and convenes empowerment seminars internationally.