Click here to get this post in PDF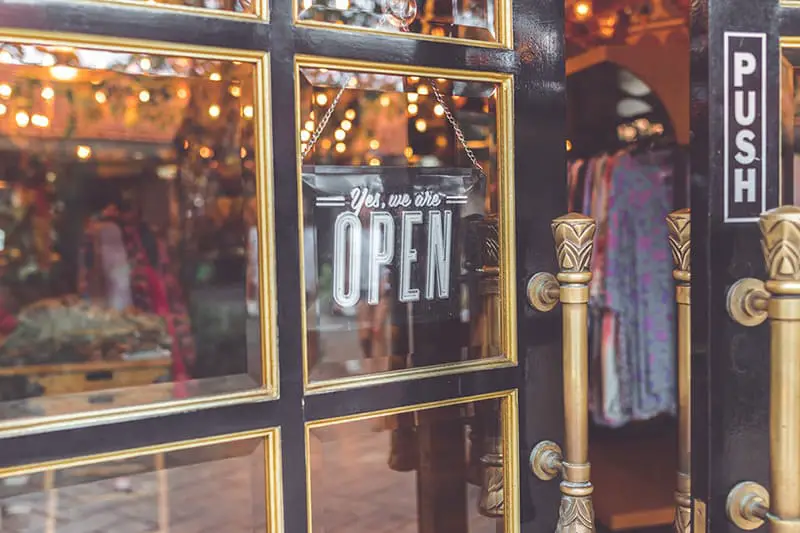 One of the major reasons why Sears, the US Company, filed for bankruptcy in October 2018 was that people no longer wanted to shop there. After 125 years it became clear that times and shopping habits had changed and reducing sales of $53billion to $16.7billion between 2006 and 2017 (paywall) confirmed this change.
Small to medium sized businesses do not generate such sales figures but the need to maintain and improve market share is certainly relatable.  Reducing your cost price and improving your profit margin impacts your business growth in the long term. Awareness of trends that influence legislation may also affect the relevance of your business.
An example of this is a growing concern in the UK over childhood obesity that resulted in the government imposing a tax on soft drinks which came into effect from April 6, 2018. The tax was announced as far back as March 2016 and has resulted in over 50% of manufacturers reducing the sugar content of their drinks equating to an estimated 45 million kilograms of sugar on a yearly basis (gov.uk).
An estimated £240million per year will be collected from soft drink manufacturers who fail to reformulate. The trend toward healthier living as seen in television cookery programmes, online advertising and on talk shows encourages people to seek healthier options. Seeking healthier options includes soft drinks so UK manufacturers are best advised to adapt if they want to stay connected to a more informed (potential) customer base. 
Three of the largest online websites are Alibaba (since 2003) eBay (since 1995) and Amazon (also since 1995). Between them they are revolutionising how people shop.  It's difficult to be in business without offering an opportunity for customers to enjoy the online shopping experience. 
The bankruptcy filing by Sears supports the notion that you can never become complacent with your level of growth or market share. The UK 'sugar tax' is an example of why you must respond to governmental detectives based on lifestyle changes by those who may choose to use your product or service. Online shopping gives people options. They don't have to come to you, they choose to come to you and each time they come should be a pleasurable interaction with any complaints handled in a swift and reasonable manner.
You can stay relevant by:
Reviewing your entire online presence.
Be in tune with current affairs, market trends and government legislation.
Invest in your personal development and that of each member of your team
Assess your unit costs and profit margin.  Scrutinise the figures on a regular basis.
Analyse your mission statement to remember why you are in business. Celebrate the 'small wins' and remain committed to your process.
Anticipate, monitor and immediately respond to shifts in your industry or market.
Be aware of your competitors and any new comers in your field of selling.
Develop strategies that highlight your brand and emphasise the benefit to the customer of engaging with your business.
You may also like: Are You a Dreamer or a Visionary?
About the Author
Malik Muhammad was raised and educated in Jamaica, read law in London and the author of 'Empower Yourself to Succeed'. He created The Empowerment Mastery System to influence, help and inspire businesses to cultivate their visions in a specific time frame. Malik enjoys vegan cooking and quad biking. He is an after dinner speaker, event host and convenes empowerment seminars internationally.