Click here to get this post in PDF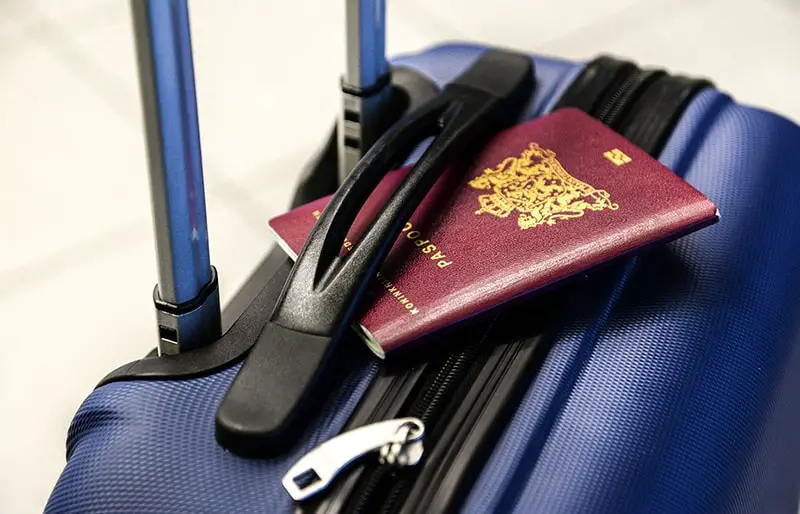 Business travelers who take frequent trips of varying lengths have specific needs when it comes to getting packed. They want to look professional, stay connected, and be rested for the next day. Follow this checklist before your next business trip to make sure all the essentials are covered.
Computer Backpack: One of the most important items for any business traveler is a reliable and sturdy computer backpack. When you're constantly on the go, your laptop becomes your lifeline, containing important documents, presentations, and communication tools that are essential for your work. Hence, it is crucial to have a backpack that keeps your computer safe and ensures easy accessibility. The significance of having a computer backpack cannot be overstated, especially when it comes to security checks at airports. Most airports require you to remove your laptop from your bag and place it in a separate bin for screening. With a dedicated laptop compartment in your backpack, you can quickly and effortlessly remove your laptop, eliminating any fumbling or delays during the security check. This saves you time and showcases your professionalism and preparedness as a business traveler.
Sturdy Carry-On Suitcase: An expandable rolling suitcase that's built to last is vital to any frequent business traveler. Whether you're taking a Gulfstream G550 charter domestic from private aviation companies or another type of flight, the right bag can keep you moving efficiently. 
Portable Battery Power: Business travel can make for long days that outlast a smartphone's battery life. Bring a battery pack that gives multiple charges to avoid having to search for a spot to plug in your phone.
Wireless Technology: For those taking a private jet Los Angeles to San Francisco, wireless internet will likely be available on the plane. For those traveling on a commercial flight, it's wise to bring along a Wi-Fi hotspot to stay connected.
Headphones: Stay focused while you're in the air by blocking out surrounding noise. A pair of good headphones can help keep you in the productivity zone between meetings.
Business Cards: Make sure new connections know how to get back in touch by giving them a business card.
Small Notebook: Jot down important notes in a compact notebook.
Functional Briefcase or Tote: Pack everything you'll need for a packed day in a business-appropriate leather tote or briefcase. Look for a version that has a safe spot to store a laptop and easy access for smaller items like pens. 
Structured Jacket: A tailored, wrinkle-resistant blazer or suit jacket dresses up an outfit for the day. Pick a dark color that coordinates easily with pants, ties and shoes. 
Wrinkle-Resistant Shirt: Bring a collared shirt in wrinkle-resistant fabric to wear underneath a blazer during the day, then out to dinner at night. 
Sleek, Comfortable Shoes: Choose a pair of well-crafted shoes in leather or another classic fabric. Look for cushioned insoles and other features that will make shoes comfortable to wear all day. You can try Loom's comfortable work shoes, waterproof, breathable, and on top of all, vegan-friendly will provide your feet with the support they need all day long. Also, make sure that you also have a pair of anti-odor shoes to keep your feet smell-free as nobody likes smelly feet during travel. Senja's anti-odor shoes will work best for you.
Pajamas: If you're staying for multiple days, pack something simple and comfortable to sleep in. A good night's rest is vital for tackling the next day.
Workout Gear: Sticking to your usual fitness routine on extended business trips can keep you feeling healthy and energetic. Pack a moisture-wicking shirt and shorts, along with lightweight sneakers.
Undergarments: Be sure to bring enough underwear, socks and undershirts to cover your days of travel.
Essential Toiletries: To keep bag weight to a minimum, pack small sizes of shampoo, conditioner, body wash, face wash, lotion, toothpaste and everyday hair care products. Don't forget a toothbrush and razor.
Laundry Basics: In case of a spilled soup emergency, have a stain stick at the ready to wipe away small messes.
You may also like: 6 Things to Do During Downtime on a Business Trip
Before you hop aboard a Gulfstream G450charter domestic for your next business trip, be sure to make a checklist and pack all the essentials. Take advantage of the efficiency, convenience and comfort of private jet travel to make business travel a breeze.