Click here to get this post in PDF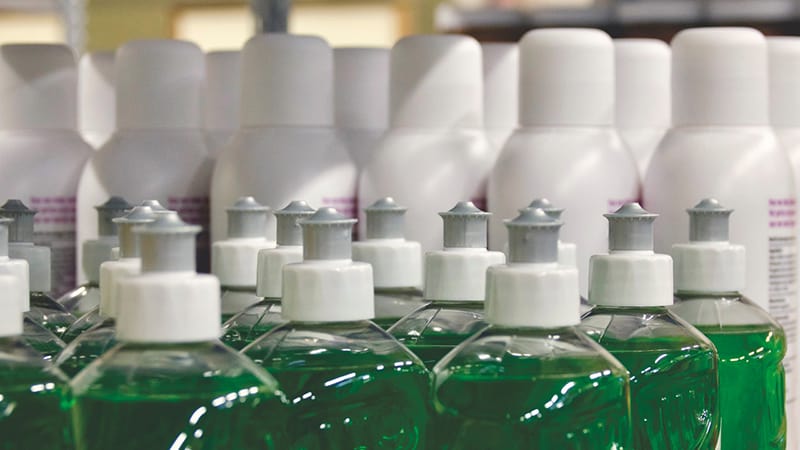 Being in business for yourself is a wonderful thing. But every business has its own packaging needs. When you're ready to make your products stand out from the rest, you should consider trying a custom bottle molding design. Customization can do a lot for both your business and your customers. It's no secret that consumers like unique things and using a custom design can help attract more attention to your products or business. All it takes is four simple steps to get great distinctive bottles, analyze your needs, design the container, professionally execute the design and receive the final product.
Blow Molding
There are two main methods for creating custom molded plastic bottles, injection molding and blow molding. CLSmith.com uses blow molding to create the packaging you require. Blow molding is pretty much the same as glass blowing, only it is done with plastic. The process is designed to produce one piece, hollow containers that are uniform with thin walls and economical.
There are three different types of blow molding, extrusion blow molding, injection blow molding and stretch blow molding. Then, there's the compression molding technique, whereby the 'feeding material' is placed inside the cavity and pressed with a heavy hydraulic press to give the desired shape. You can learn more about these three methods and the many types of plastics that can be used in these processes at RecycledPlastic.com.
Extrusion blow molding is a lot like making spaghetti. It is most often used in curtain rails, shower rods and straws. In plastic extrusion blow molding, molten plastic is pushed through a shaped steel die to produce a continuous piece that usually requires cutting after it has hardened and cooled.
Injection blow molding involves injecting molten plastic into a preform parison (it looks a lot like a test tube) and then blowing pressurized air into the preform parison to expand it to the shape and size of the mold.
In stretch blow molding, a prefabricated and reheated preform parison is placed in the desired mold. Compressed air is injected to stretch the plastic to fill the mold.
Blow molding can produce more design options than injection molding and it can be used to make a wide variety of things. Some commonly used products that can be made using blow molding include water bottles, shampoo and conditioner containers, automotive parts, stadium seating, watering cans and coolers. Of course, this is not an exhaustive list, but it does show you the versatility of this production method.
1. Your Packaging Can Reflect Your Brand
When you're sourcing the items you need to successfully and economically sustain your business, it can be a little discouraging when you can't find that perfectly shaped container that says everything your customers need to know about your brand. Luckily the option of a custom bottle mold design is an option.
Using a custom bottle design is a great way to get what you're really after as far as custom packaging goes. It allows you to specify the color, shape, volume and container thickness. It gives you the opportunity to bring the packaging of your dreams to life. Stock packaging may not do your brand justice, so custom is the way to go. For instance, you've been in business for 5 years and you have undergone several packaging changes since then. In honor of your anniversary, you want to bottle your products in a way that showcases your fifth anniversary, or you want to recreate your original bottle design.
Reliable containers that are as unique as your brand will make a big and bold statement. You can have your logo or brand name embossed on the bottling and adding neck rings can give bottles more versatile closures. There are many positive reflections on your brand when you choose to employ custom bottling.
2. Experience Better Packaging Performance
If you are working with various hazardous materials, custom bottling is one of your best options. It allows you to more easily handle and safely package hazardous and more difficult-to-handle materials. Whether what you intend on packaging in custom-blown plastic bottles is hazardous or not, you can still benefit. Creating your own bottle shape can give you the perfect neck finish for the style of cap you want to use. Successfully getting your product into the hands of your consumers is imperative to the growth of your business. An easy-to-use product will be better received.
3. Meeting Your Needs
Not only will a custom bottle design meet the needs of you as the manufacturer or producer, but it will also meet the needs of your customers. If you have the need for a bottle that is easily pourable and can also be sprayed, then a bottle with grips on the neck and the bottle may be just the trick to make both uses a possibility. When you need a container that can perform well in a variety of circumstances and environments, custom bottle design will take your products to the next level.
4. Research Supports Customization
In a study that looked at consumers and product shape preferences, it was found that humans lean toward doing what is easiest. So if your product is packaged in a way that reduces the amount of effort consumers have to exert to use your product, then consumers are more likely to choose your product over those that are more difficult to use or handle. Crafting a custom bottle that is easy to use can make your product jump into the hands of your customers. After all, that is the main goal of your packaging, to help you sell more units, increase your profits and create loyal, repeat customers.
You offer a specialized product that is both useful and high quality, so why not have a custom bottle design to make it known at first glance? You can choose the color shape and ergonomic features that will appropriately represent your brand and all that you have to offer. Customers will enjoy having an easy to use container that looks good too. Plastic blow molding is a fairly simple process that allows for plenty of custom options that will work with just about every industry.
You may also like: The Packaging of Cosmetics: How Important is it for a Business?