Click here to get this post in PDF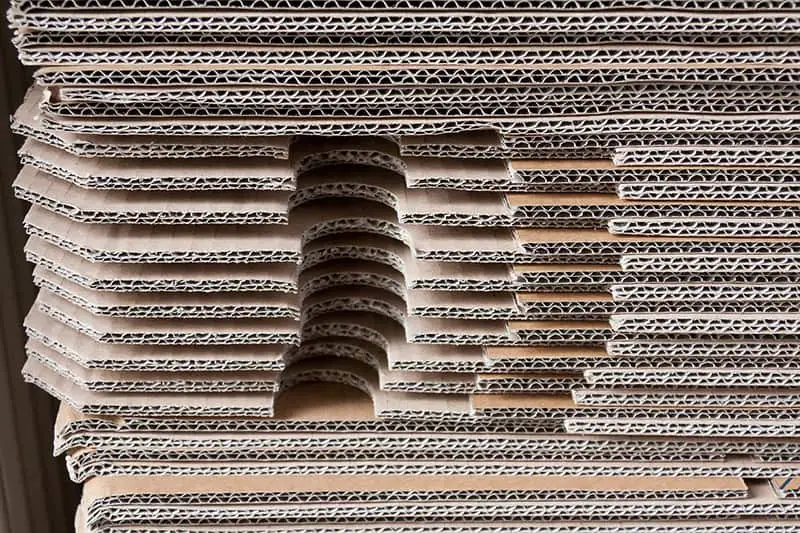 Ensuring your customers receive their orders in excellent condition so that they will want to purchase from you again should always be on top of your priorities as a merchant or supplier.
By consistently prioritizing product quality, you will build trust with your customers. You will then encourage word of mouth and online recommendations. Lastly, you will experience fewer customer complaints and product returns.
All of these translate to an increase in sales and profits and growth for your business.
Choosing a trusted international forwarding company as your shipping partner will give you the assurance that your products will remain in good condition as they make their way to your customers.
You can also maintain product quality by following the tips below in preparing your goods for overseas shipment:
1.    Assess your packing requirements
To fully protect your goods while they are in transit, you have to know their specific packing needs first.
Each product will have different packaging requirements; to ensure you meet all these, consider these essential elements when packing them:
Weight
Size and shape
Type or form of content
Fragility
Value
Additionally, check the custom regulations in the country where your products will be shipped. Certain regulated items require specialist packaging. Make sure you follow them to avoid any issues that may come up at the port.
2.    Invest in good-quality boxes
For the complete protection of your products during shipment, avoid scrimping on the packaging materials. This means using high-quality corrugated card boxes instead of old large boxes that you have at home or the office.
In case you will be shipping fragile or bulky items, use boxes with double or triple walls.
Additionally, make sure you check the boxes' strength and construction type to ensure they will be suitable to carry and protect your goods.
Lastly, select boxes in sizes appropriate for the products you will be shipping. Packing only a few items in a large box may cause the container to collapse. Over-filling a carton, on the other hand, may cause it to burst.
3.    Use the right packing supplies
Aside from using good-quality boxes, make sure you use suitable internal packaging materials as well. You need to have the correct supplies to provide additional protection to your products.
Also, you need to use the right internal packing materials to provide cushioning and fill any gaps in each box, which will further protect your items during transportation.
Some of the essential packing supplies you need to have are:
Bubble wrap
Packing peanuts or pellets
Foam
Packing or soft paper
Corrugated inserts or cardboards
Additionally, don't forget to buy rolls of packing tape to keep cartons securely sealed.
4.    Follow the right packing techniques
To ensure your goods are completely safe from any accidents while in transit, follow the tips below when packing them:
Tape the bottom and the sides of the box.
Place crumpled packing paper, bubble wrap, or pliable cardboard at the bottom of each box to give it a shock-absorbent layer.
Put items that can be affected by moisture and staining in durable plastic bags.
Place items in the center of the box, at least six centimeters away from the external walls and corners.
Wrap fragile items with paper and bubble wrap.
If you will be shipping several different items in one box, wrap each one individually using bubble wrap. Use dividers to separate these products.
Place packing peanuts or pellets in empty spaces to prevent the unnecessary movement of the items.
5.    Use a shipping container for bulk packaged shipments
If you are shipping many packaged goods, load them in a water-resistant shipping container to protect them from water, dirt, dust, and corrosion. This will decrease the need for the physical handling of your products and minimize the probability of other types of damage as well.
Also, by using a shipping container, you will reduce the risk of other cargo bumping into your payload.
To know if a container is waterproof, go inside and close the doors. If you can see a sliver of light while inside, water can gain entry. In this instance, look for another container.
Whether you are supplying goods to local groceries, retail clothing stores, or automotive shops, as long as you are shipping from overseas, maintain product quality by preparing all your items sufficiently and thoroughly before their scheduled shipment.
About the Author
Toby Edwards is the CEO of Shipa Freight and is based in Dubai. Shipa Freight is a new online platform powered by Agility that makes it easy to get air and ocean freight quotes, book, pay and track shipments online. Shipa Freight empowers small and medium-sized businesses, taking the complexity out of International Freight Forwarding, making it easy to manage legal, regulatory and compliance issues, and offering convenient ways to pay to move their goods.
You may also like: Packaging Matters: 4 Reasons Why You Should Consider a Custom Bottle Molding Design
Image source: Pixabay.com