Click here to get this post in PDF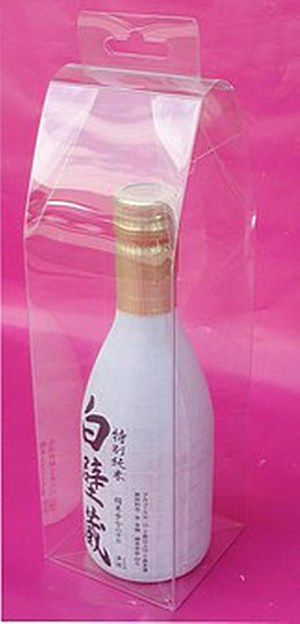 Packaging food items for gifts is very tricky. Food requires safety considerations to ensure that it remains safe from contamination and good for consumption. When gifting food items, you should consider making the package as eye-catching as possible. A wonderful idea is to use food grade PVC boxes to package your food items. These boxes make gift delivery memorable for an elegant experience that recipients of all kinds will love. Check out some food items that you can package in clear plastic boxes.
Cookies
Keeping cookies in regular cardboard boxes comes with a risk of delivering at the party with just crumbs. Additionally, presenting delicious cookies in hideous tins is not appealing at all. Clear plastic boxes make a safe and appealing presentation. These food-grade boxes are airtight and clear to entice any cookie lover. For a stunning presentation, you can accessorize the box with a ribbon or bow. This will surely make your package stand out from regular bakery packaging.
Wine bottle
Selecting the right gift for some people is not a simple task. You might spend minutes staring at shelves of multiple web pages for the perfect gift. Perhaps you are sure that a box of edible treats won't do. To avoid such a stuck moment, a wine bottle is a great choice. You can make this exceptionally unique by placing it in a plastic box. This is the trick to make this distinctive give have a stellar presentation.
A wine bottle in a clear favor box is an amazing way to create a gift everyone will love. You can add ribbons or a bow to make the package more outstanding. For a personalized experience, you can have clear boxes custom printed when used for functions like wedding favors or corporate function.  Luckily, these boxes are durable and reusable. The recipient can remove the bottle and use the box for other purposes including storing craft supplies, table décor, and other collectibles.
Chocolate
Packaging chocolate in clear plastic boxes is a wonderful way to please any foodie. You can opt for clear boxes with airtight seals and seamless lids. This allows keeping chocolate safe and fresh for some time. Additionally, plastic boxes keep chocolate safe when moving to a long distance. For a romantic occasion, you can put your chocolate in heart-shaped plastic boxes to match the function.
Nuts
For people who are not that much into cookies and chocolate, nuts are a good idea. Luckily, you can keep these in the food safe clear boxes. These have airtight lids to keep food items fresh and safe all the time. Plastic boxes keep food items safe without the need for additional wrapping. To create unique and attractive gifts, you can match and mix the clear PVC boxes when stacking. Fill the boxes with healthy nuts and wrap them with ribbon with a bow on the top to make striking gifts. Stack them to make a tower of boxes above others.
Beverage
For fitness aficionados, you can give them a health-conscious gift with a bottled beverage. The clear plastic box makes an outside-the-box idea to turn any regular beverage into a worthy gift for any fitness enthusiast. Clear PVC boxes can support bottle beverages that someone can easily overlook in the kitchen. This wonderful gift is likely to stand out among others the recipient might have received.
Bonus items to keep in clear plastic boxes
Music items
Apart from food items, you can also make a special package for a music enthusiast using plastic clear boxes. A music item placed inside a plastic box looks costlier and personal compared to a box of chocolate of cookies. The fragile music items are better protected in hinged plastic boxes for displaying on shelves. Additionally, you can have the boxes custom printed with your artwork or logo and fitted with custom-cut foam insert for securing cradling the items inside.
Kid's toys
Kids big and small would always appreciate receiving a new toy. Luckily, plastic clear boxes can house any kind of toy. For expensive toys that need secure packaging, the boxes can have custom foam inserts for holding them securely in place while offering an attractive display. Toy ideas include a pair of personalized dice, a set of specialty game, or a set of pool cues. These can fit in hinged plastic boxes with a seal while remaining protected and well displayed.
Final thought
Plastic clear boxes are highly versatile and cost-effective packaging solutions. These keep the contents protected, safe, and well displayed. The best thing is that these PVC boxes are safe for storing and keeping various food items including chocolate, wine bottles, cookies, and nuts. Fortunately, these boxes can also store other items including kids' toys and music items. A reputable supplier can offer custom boxes in various sizes, shapes, and designs fitted with your artwork or logo.
You may also like: Packaging Matters: 4 Reasons Why You Should Consider a Custom Bottle Molding Design
About the Author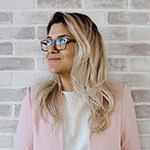 Ashly William is a freelance writer, with years of experience, creating content for varied online portals. Her content is published on many national and international publications. She loves to write about business services and education.