Click here to get this post in PDF
Are you feeling like your competitors are doing better with their packaging design than your brand?
Do you feel like your brand is stale and outdated?
That's because when you have introduced your packaging design, it was a different era and today after decades later the audience lifestyles, choices, preferences and market need have changed entirely. To tackle this change the best way is to "Rebrand". There are many companies who still think the idea of rebranding is intimidating. From where to start? These are the major intense question. A logo, website or distinct features so many things in mind it is very tough to call to initiate and gain positive ROI. There are professional rebranding agencies who adopt various rebranding strategies to gain productive results.
Rebranding through packaging design is a process of changing the complete corporate image by adopting marketing strategy with a new name, symbol, tagline, design, concept and overall brand identity to create a distinct image about the brand in the minds of consumers, competitors, investors, and stakeholders.
PACKAGING DESIGN IS A SUCCESSFUL REBRANDING STRATEGY:
1.REASON FOR REBRANDING
There are few prevalent reasons where a change in packaging design is mandatory such as merger planning and acquisition of two firms, legal binding, if a firm image is outdated and business is not aware of its driving forces.
Due to globalization, industrialization, there is a lot of market and customer preference changes which is taking place. Hence brands have to compete at a higher level in new markets hence rebranding is needed.
If the complete vision and direction of the company and its brand messaging are changed, then it's market and target audience will also get changed. In such a case, the designing is rebranding strategy which will act as a boom for any brand.
If there is a new marketing team on board, new services or products launched into the existing product line, then brands go ahead with rebranding strategies to keep the audience informed and aligned.
As a businessman, the decision to rebrand through the change which comes through your packaging design is probably one of the hardest decisions.
It is a crucial strategy to decide because packaging is the device that has the power to compel and interact with shoppers to interact, love or hate.
Many famous brands have taken dramatic steps to re-shape their look and feel
Example: Apple's "Think Different" idea hence moved from a brightly coloured Apple to the sleek looking brand design.
2. PACKAGING DESIGN  
Redesigning the existing packaging is a strategic investment; we as a brand have only 3 seconds timeline to stop store customers and engage them. Hence it requires ample of things going into the making of packaging as practical and systematic oriented. The packaging is deciding factor of a product's success or failure in the market. Packaging design helps to communicate the brand positioning statement, which creates its unique space in the mind of customers. 
Impact of durable packaging design:
Tropicana launched the new packaging design on January 8th 2009, with sales revenues up to more than 700 million dollars/year. A few days later, consumers started criticizing the original design, especially on social networks, they did not find it attractive. Two months later, sales were dropped by 20%, and hence the decrease in sales represented a loss of 30 million dollars for Tropicana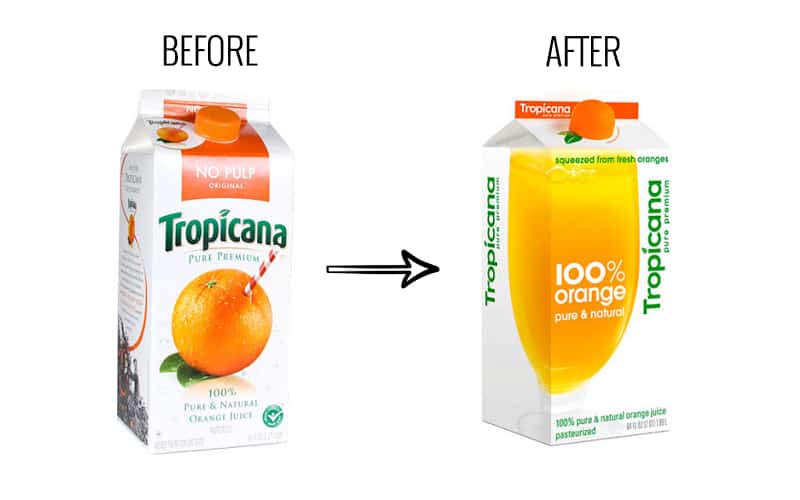 Tropicana announced on February 23rd 2009 that it would return to its original packaging design. After a few months, the old packaging was back for good on all supermarket shelves total, in total this initiative cost Tropicana more than 50 million dollars.
With 17+ years of experience, DesignerPeople has enriched with knowledge of specific steps involved in creating a unique packaging design and process which tracks the progress.
3.RESEARCH
When you are aware of why rebranding is getting initiate, then next step would be a crucial stage of researching. If done correctly, this will help the brand to save money, time and effort. Research should be done internally inside the firm as well as external audience and market. Understand regional and cultural importance if the brand is entering into a new market and new target customers.
Competitor analysis and track their branding strategies so that brand can enhance its value proposition as compared to its competition.
Example: DesignerPeople has designed ice-cream packaging of New-Zealand brand "Simply New-Zealand".  We conducted, cultural, social and geographical analysis of the country's target group. Imbibed the traditional value importance into packaging design by involving  colours which had their unique value, such as Black, white, Red are national colours of Maori, people of New Zealand.
As Brand strategy colour Gold was rendered to depict premium sector, and the nutritional value is also highlighted. To give more ethnic and traditional touch and feel the silver Fern image inspired by New Zealand fern tree was included as icon in Logo to represent the purity of the place.
Their packaging design has reconstructed their overall feel and look of chains which motivated people and enhanced sales.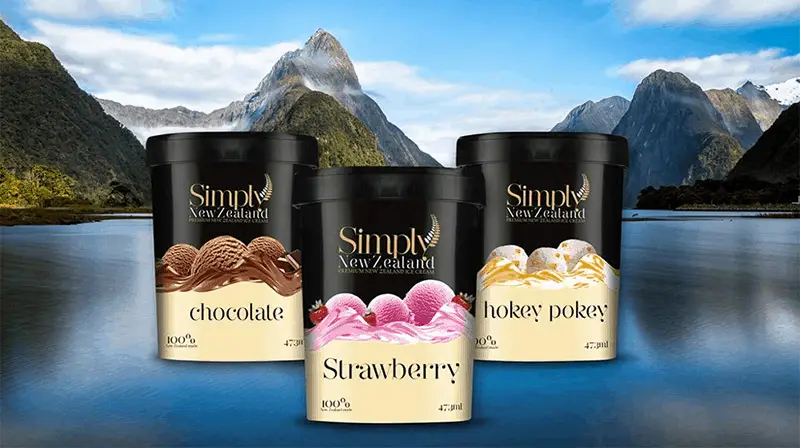 4.ADOPT POSITIONING
Positioning is a process of creating a distinct image of your brand in the minds of customer and prospects. It is very tough to gain space in the window of the consumer's mind. Develop the market positioning of the brand, which will uncover the essence of brand strategy.
If your brand is affordable, innovator, quality-oriented and many more then brand should have its unique feature to fit into the market place. The tagline is best way to convey the brand message and highlight the USP of product or brand in packaging design. There should be a correct balance between what brand is and what it wants to be through design. The all marketing activities and campaigns, brand messaging everything should be consistent and associated with the positioning statement of the company.
Example: If you check lays tagline which says "No One Can Eat Just One" the packaging is featuring strong role models on their packaging body and encouraging kids to be active which is aligned with their brand tagline.

5.DEVELOP BRAND IDENTITY
Here the rebranding strategy will develop various visual elements which will communicate the brand messages. Brand identity will include logo, stationary, taglines, colours and the like. Implement multiple strategies which will help to grow brand awareness and will strengthen the brand.
The brand identity should not only be a mission statement on the wall and logo designed but should be part of packaging strategy. It should be a reflection of your thinking, your character, and your brand values.
Example– Coca-Cola is the best example who has developed strong brand identity which is also displayed in its packaging design. Which is refreshing and tempting, the brand logo is major part of its packaging design and also acts as supreme visibility element.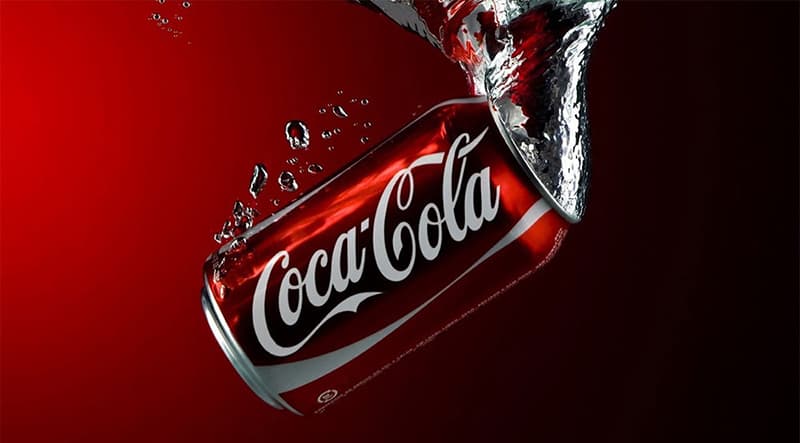 6.MARKETING COLLATERALS
As discussed rebranding is powerfully executed by correct and consistent brand messaging. Which did with various marketing collaterals such as pitch decks, brochures, flyers, proposal templates, trade shows. Ultimately, the goal of a packaging design is to meet marketing objectives by effectively communicating a consumer product's personality and generating a sale.
Systematic way of communication will always lead to superior rebranding.
Example: Vodaphone marketing and packaging strategies were the active activities which lead the successful rebranding of the brand. The colour red was highlighted and kept consistent throughout their various marketing collaterals from packaging to marketing collaterals. It literally started from sim card box packaging, logo to its brochure designing and various marketing collaterals everythings seems to be aligned and coordinated.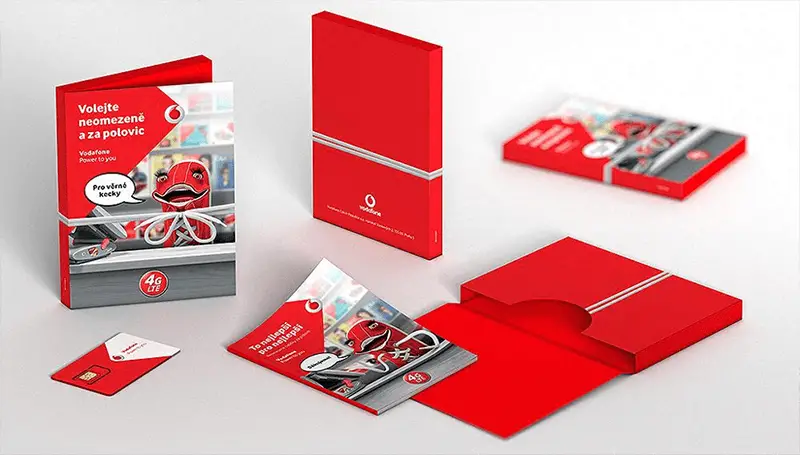 7.BRAND BUILDING PLAN
Here comes the final stage, where the product is planned to promote the brand. It is essential to include the internal members, staff of firm into the process as they are the one who should embrace the brand. Don't forget to publicize the event so that the most of customer value the fresh perspective.
Rebranding strategies fail due to connecting with the wrong partner or due to initially unethical shortcuts hence start the rebranding process with an experienced branding agency. Develop rebranding strategies which are connected better with existing clients and prospects. The rebranding strategies will help your firm to stand out from the cut-throat competition and build a brand which drives sustained growth. 
CONCLUSION
Rebranding done through packaging design with the systematic process, can turn all into a fantastic experience.  Hard work, the consistent conviction is vital to give rebranding a successful story. Do not take feedback negatively or personally as it is the only way to emerge towards the success story. Once the new brand is launch, it is essential to keep it upgraded as required to refresh or rebrand depending on the requirements and needs.    
You may also like: How Branding Impacts Business Activities & Generate Sales?