Click here to get this post in PDF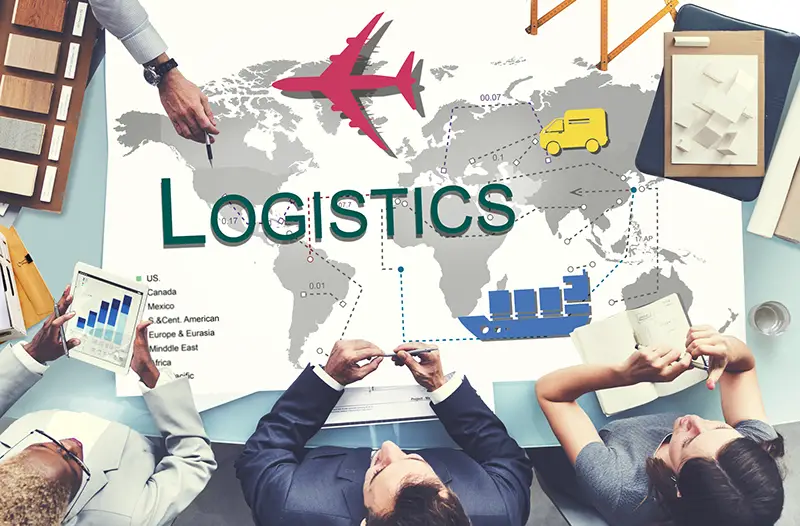 COVID-19 has recently thrown the global supply chain off-kilter, prompting businesses to reevaluate their logistics strategies. Movement, labor restrictions, geopolitical instability, and natural disasters have all contributed to delays in getting goods from point A to point B.
Consequently, there's a surging demand for cost-effective and efficient logistics solutions that can facilitate a seamless flow of goods across different modes of transportation.
Managing an Unstable Supply Chain
The COVID-19 pandemic has caused significant turbulence in the world's supply chain, causing a surge in shipping costs and significant delays. This is further intensified by war conflicts, shortage of capital, and discontinued products and services. 
For companies, instability in the supply chains can lead to operational hiccups, lost sales, and unhappy clients.
To tackle these logistical challenges head-on, many companies are turning to ocean and intermodal transportation. This smart approach combines oceanic freight with rail or trucking services to get your goods where they need to go faster, cheaper, and more efficiently than ever before. 
But to master this strategy, companies must fully understand the individual strengths and weaknesses of each mode of transportation.
The Strategic Importance of Maritime Transportation in Global Logistics
Did you know that more than 90% of the world's goods travel through the world's oceans? Maritime transportation is the backbone of global trade, connecting countries and providing access to goods from foreign areas. 
It offers incredible advantages, such as larger capacities for transporting bulk goods and lower costs per unit compared to other modes of transportation. Without maritime transportation, our global economy would not function nearly as efficiently as it does, even though it's been rough in recent years.
Maritime transportation is a game-changer when it comes to cost-effectiveness and sustainability. Compared to other modes of transportation, shipping through the sea is way cheaper, making it a practical and economical option for moving goods around. 
Maritime transportation is also one of the greenest choices for shipping as well, making it an eco-friendly and sustainable option for businesses that are conscious of their carbon footprint.
Maritime transportation also offers extensive capacity, making it an ideal option for larger trade deliveries. 
With the ability to carry an impressive amount of goods, shipping companies can easily make fewer trips and transport more bulk items. Not to mention, the flexibility of this transportation method allows for heavy and unwieldy items to be transported as well, making it a top choice for raw materials, crude oil, and refined petroleum products.
How Intermodal Shipping Is Facilitating Faster Shipping
When shipping goods, more and more businesses are using intermodal freight solutions. Intermodal shipping is a game-changing innovation transforming the way goods get from A to B. 
Rather than relying on just one mode of transportation, such as trucks or ships, intermodal shipping combines multiple methods to create a super-efficient network. Not only does it speed up delivery times, but it also slashes costs.
Breaking down geographical barriers has become essential for the efficient delivery of goods. By blending various modes of transportation, intermodal shipping enables seamless logistics across long distances. 
For example, if a company needs to move merchandise from China to the US, a smart combination of trucks, trains, and ships can ensure that goods reach their final destination quickly. This is because each mode will take over from where the other left off, allowing for an uninterrupted transfer of goods.
With intermodal shipping, there is no more stopping multiple times to load and unload cargo for different modes of transportation. When using intermodal shipping methods, goods get loaded onto one container straight from the source to the ultimate delivery point. 
This innovative solution helps save time and eliminates the need for manual handling of goods, which can cause damage or loss.
Intermodal shipping is also a smart approach to cut shipping budgets. By utilizing a strategic blend of transportation modes, from trucks to railroads to ships, companies can unlock economies of scale, reducing fuel consumption and streamlining the use of workers. 
All of these benefits combine to create a well-oiled logistics machine that enables businesses to direct their focus on other core components of their business.
Another benefit of intermodal shipping is its flexibility. With the combination of multiple transportation modes, companies can choose a shipment method that fits their specific needs. 
For instance, if a company needs to transport goods to a landlocked area, they can use rail transport instead of road transport. Companies can also choose combined shipping options that offer a mix of transportation methods to reduce costs and shipping times.
Streamline Your Supply Chain Efficiency with Ocean Transport and Intermodal Shipping
By strategically combining ocean transportation with intermodal shipping, businesses can unlock a world of possibilities in their global supply chain. The secret lies in making smart transportation choices that optimize efficiency and cost-effectiveness.
But to truly integrate these modes seamlessly, businesses must first understand their logistics operations inside and out. This allows them to pinpoint their strengths and weaknesses and identify how new shipping methods can augment their operations.
The rewards of this approach, however, are numerous, including faster delivery times, increased cost savings, and elevated customer satisfaction. By mastering the art of intermodal shipping and ocean transport integration, businesses can set themselves apart from the competition while building a more sustainable path forward.
Also read: Effective Ways to Improve Logistics Management
About the Author
David is CEO of DB Schenker USA, a 150 year old leading global freight forwarder and 3PL provider. David Buss is responsible for all P&L aspects in the United States, which is made up of over 7,000 employees located throughout 39 forwarding locations and 55 logistics centers.