Click here to get this post in PDF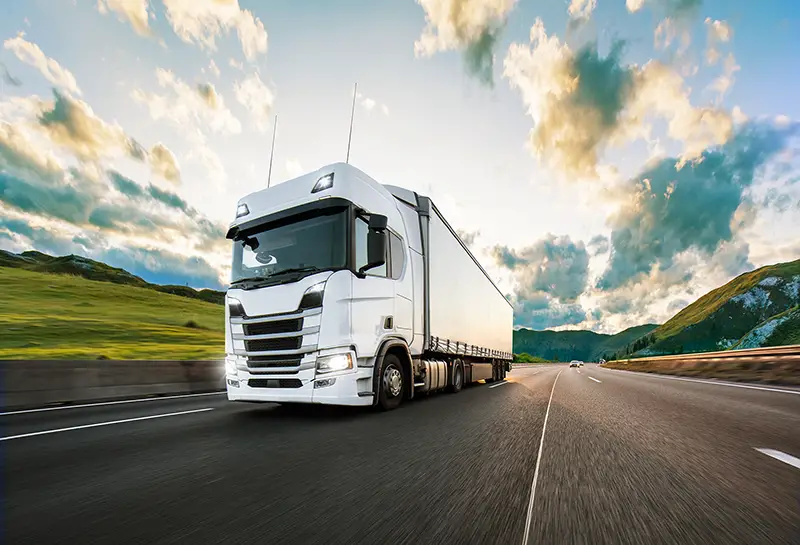 It's no secret that the transportation of goods is a vital part of our economy. The movement of raw materials and finished products between businesses and consumers is what keeps the wheels of commerce turning.
But with the advent of new technologies, the way we move goods is changing fast. Here is an overview of four of the most common ways to transport goods.
Road
Road transportation is the most commonly used method to transport goods. It is reliable, efficient, and affordable. Goods are transported via the road using trucks. Taxi trucks can carry a large number of goods and can travel long distances. They are also able to navigate through different types of terrain, making them suitable for transporting goods to and from different parts of the world.
In case you were not already aware, the role of freight forwarders in transporting goods via the road is essential. Freight forwarders work with trucking companies to ensure that the goods are transported in a way that is cost-effective and meets the needs of their customers.
If you would like to learn more about the role of a freight forwarder Switzerland, Italy, Spain, and other European countries are all serviced by companies such as Plexus Freight. You can take a look at their website for further information.
Rail
Rail transportation is another efficient way to transport goods. Trains can also carry large amounts of cargo, and they can travel long distances without stopping. This makes rail a popular choice for transporting goods over long distances. Railroads have a large network of tracks that cover most of the country, so they can easily connect businesses and consumers in different parts of the country.
That said, there are some disadvantages to using rail transportation. One is that it can be expensive to build and maintain a rail network, and these costs are often passed on to railway users when goods are shipped. Another is that trains are not as flexible as trucks, and in some cases, they can take longer to transport goods.
Sea
The sea is one of the most efficient ways to transport goods. The ports are located in strategic places, and the shipping lanes are well-established. In addition, the cost of shipping goods by sea is relatively low. In some cases, boats and ships can carry more cargo than trucks or trains, and in some areas, they can also travel much faster.
However, there are some disadvantages to shipping goods by sea. For example, it can take a long time for the cargo to arrive, and the risk of damage from poor weather conditions like storms can be high. The sea is also exposed to other unique risks and dangers like smugglers and pirates.
Air
Air transportation is another commonly used method to transport goods. It is fast, efficient, and offers a high level of security. Goods are transported by air via cargo planes. Cargo planes can carry large quantities of goods and can usually reach destinations more quickly than any other type of transport. They are also able to fly in and out of difficult-to-reach places, making them ideal for transporting goods to remote areas.
One downside of air transportation is that it can be the most expensive option. This is because cargo planes must be specially designed to carry large loads, and fuel costs can be high. In addition, strict safety regulations mean that air transport is subject to delays and disruptions.
Finding the right way to transport goods can be a challenge
There are a variety of ways to transport goods, depending on the type of good, its weight and size, and the distance it needs to travel. Here we've outlined some of the most common methods used to move cargo worldwide, including road, rail, sea, and air.
Which transportation method do you think is the most efficient? Or do you think a multi-modal transportation model works best? Get in touch and let us know your thoughts.
You may also like: 4 Best Ways To Transport Your Goods
Image source: Shutterstock.com