Click here to get this post in PDF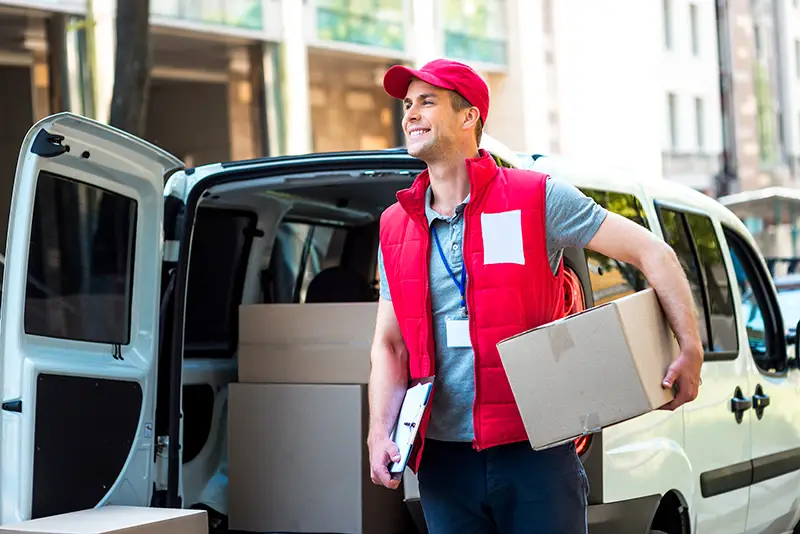 Fast delivery has increasingly become an expectation of online shoppers, particularly when ordering products from local businesses. This begs the question, is same day delivery a necessity for local logistics companies in order to stay competitive?
In this article, we'll explore the expectations of online retail shoppers and the hurdles logistics companies face in a competitive market.
Customers expect the best, and they want it now.
When Amazon started offering same-day delivery, available in select metro areas, it sent shockwaves through the shipping industry. The company's $7.99 shipping service has been a huge factor in driving the e-commerce boom, and logistics companies need to deliver on their promises.
While Amazon uses many different shipping companies to deliver packages, Amazon also has its own truck fleet under the Amazon Flex program. This service lets individuals deliver Amazon packages using their own vehicles, similar to DoorDash and Uber.
This has created a demand in the e-commerce and courier industry for same day delivery. Amazon's success has inspired many other companies to offer their own same day courier service.
But the question remains, how feasible is this for smaller courier companies? Is same day delivery even possible for smaller companies to offer to their customers without a huge upfront investment? How do local courier companies grapple with the logistical challenges?
How necessary is same day delivery for small courier companies?
E-commerce experienced a massive boom during the pandemic, and the market saw many new players enter the industry. These local courier companies typically use independent contractors as delivery drivers, similar to rideshare companies like Uber.
Of course, same day delivery is contingent on the product being shipped from a local business, to a local buyer. This is why many of these small courier companies are serving local markets, and forming partnerships with local retailers.
It works similarly to how you can have take-out from your favorite restaurant delivered by a Grubhub driver, but the difficulty in same day delivery for e-commerce is a lack of franchises.
For example, there's a McDonald's on nearly every corner in the United States. This makes it easy for Grubhub drivers to just park outside a McDonald's store and wait for delivery requests.
But for niche retail products, it's a different story. Let's say you want to purchase an iPhone from a local seller and have it delivered the same day – it can be arranged through a local courier service, but it's a bit more complicated. The vendor will need to arrange the delivery through a local courier, which means a local driver will have to be on call for same day delivery.
This scenario isn't logistically impossible, but it's also a question of financial incentive for the courier company, and whether the local market for on-demand delivery services is sustainable.
The high costs associated with same day delivery, as well as the difficulty in securing franchisees, will make it difficult for smaller courier companies to offer same day delivery. No courier company wants to have a fleet of on-demand drivers sitting around and twiddling their thumbs, waiting for delivery requests.
So in regards to the question of whether or not same day delivery service is a necessity of competition, the answer depends on the location being serviced. In metro areas? Most definitely, same day delivery is a competitive necessity. In rural areas? More than likely not.
The question of how delivery drivers are classified and paid.
As we mentioned above, many local courier companies are using independent contractors. They're paid a wage by law, but in many cases, they rely on tips to supplement their income.
This is of course, a concept fairly unique to America, or other countries with a customary tipping culture. In many other countries, however, where tipping is not a part of the culture, the entire premise of a courier company is completely different.
In the Philippines and other Asian countries, for example, on-demand courier drivers for companies like LalaMove work on commission, earning a daily wage based on the number of deliveries they make. This means that the more deliveries they make, the more they can earn.
This is quite different to the way it works in the United States, which has a culture of tipping service workers that is meant to supplement a minimum hourly wage.
Which system works better in regards to local courier companies? It's difficult to say, but because employees who earn tips as their main income allows businesses to operate with reduced overhead costs, it could be said that courier companies in America can operate more efficiently with larger fleets.
You may also like: The Fundamental Elements Of Running Your Own Logistics
Image source: Shutterstock.com