Click here to get this post in PDF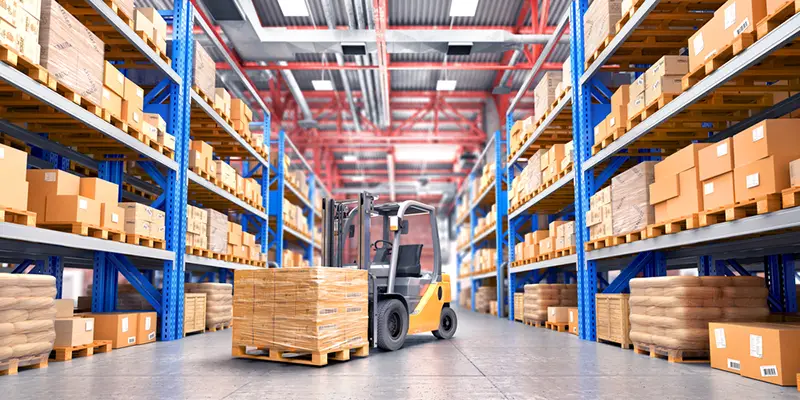 By midnight of January 31, 2020, the Brexit transition took place. It was 52% of United Kingdom citizens who voted to leave the European Union in 2016. And while there are two sides to the coin, this decision has affected many individuals and businesses in the UK, the EU, as well as the US. Then the pandemic started. It was December 31, 2019, when the first Covid-19 virus case was reported. Since then, it has rapidly spread all over the globe and created a double impact on businesses, especially in the UK. 
Many businesses and retailers find warehouse storage solutions the best option to adapt to these situations and keep their operations going. Stockpiling and Ecommerce warehousing is now increasing in demand because of their potential and benefits.
With the current pandemic, government officials implement strict safety protocols worldwide. Apart from requiring everyone to wear masks and protective suits, it is mandatory to practice social distancing. And while maintaining warehouse storages still need workers to operate, proper warehouse management could keep sanitation stations, one-way isles, and designated work areas for all employees. Most warehouses already have this even before the pandemic happens, especially for businesses that handle food and drinks, so it is not an unusual thing to implement safety protocols for the whole workforce. 
Stockpiling of products including food and drink has become a great option if you want to lessen the expenses on importation. This will help not only businesses but also consumers to manage the supply chain and avoid price hikes on products that they often purchase. As over 40% of the UK's food and drink is obtained from overseas, this means that reserving and storing goods in warehouses is an attractive solution for many retailers and businesses.
Regardless of if you are distributing a raw material or a finished product, warehouse storage speeds up the processes and allows couriers to send packages at the soonest possible time. Online shoppers expect e-commerce businesses to provide prompt deliveries and meeting their expectations can build your business' reputation. Aside from that, inventory and tracking will be managed more efficiently.
Despite the potential of warehouse storage solutions, business owners and retailers still need to understand how this works and the risks they might take due to the demand. The first step is to find a trustworthy and reputable warehousing partner. Western Industrial Business Interiors offers warehouse and storage solutions that create unique business interior spaces according to your needs and criteria. From construction to installation, they make sure to handle everything that you need with less stress and leaves you amazed by the results. 
Another way to effectively manage your daily warehouse operations is to plan strategies during peak season. Determine the time of the year with the greatest number of sales and create ways to fulfill the consumers' demand. You may ask your workforce to implement alternate work schedules and be mindful of the inventory, as well as tracking and delivery schedules. Just make sure to allow them to rest and reward them for a job well done. 
And while e-commerce has become directly connected with technology, businesses should also learn about the latest trends online. Invest in systems and software that would make monitoring easier and more convenient for you and your team. Make sure to have a backup of daily inventory and sales and connect with your target market through social media. It may seem that the Brexit deal and the pandemic made us distant from each other, but with the adaptive mindset of people and the revolutionized technology, we can always find a way to create solutions and build relationships, both personally and professionally.
You may also like: Practical Tips on How to Utilize Your Warehouse Space