Click here to get this post in PDF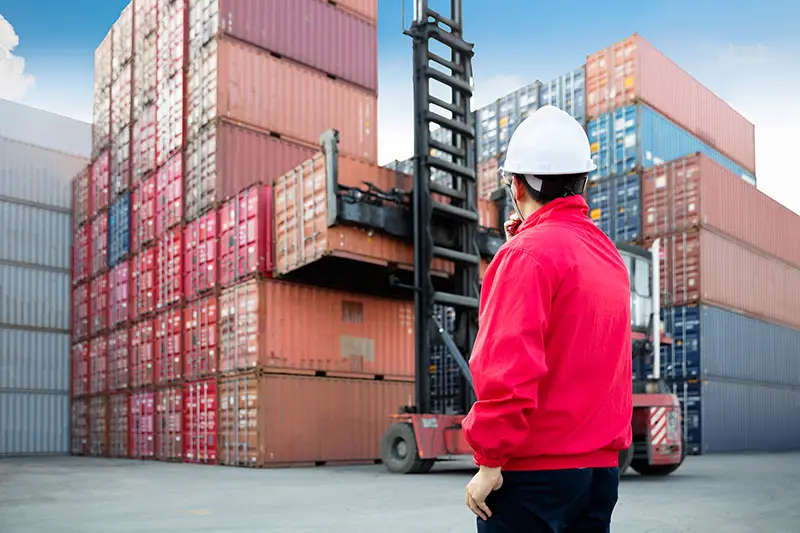 If you are going to start your own business or boost an already existing enterprise, one of the main things you should think about is the improvement of logistics management. No matter how cool and qualitative goods you produce, if you can't deliver them to consumers, you are hardly to make a profit.
Before you start improving logistics management, you should clearly understand what it actually is and what functions it performs.
Logistics management encompasses all the operations within the process of coordination and moving the resources. It implies that all the products should be delivered on time and intact. It's an important element of the stable functioning of the supply chain of the company. There are six important components of the process:
1. Order processing. 
Before you hire this or that forwarding company, you should understand whether you need an expedite logistics service or project cargo transportation, or just standard shipping options;
2. Item handling.
It's necessary to know exactly where you store your goods. All the items should be carefully sorted. Otherwise, you risk wasting your time on finding proper samples. If it comes to extra-large warehouses, it makes take up to a day to gather the needed amount of products;
3. Warehousing.
To avoid damage to the goods, it's necessary to provide the best storage conditions at the warehouse. You have to pay attention to the temperature control, humidity level, and the right lighting;
4.   It's important to control inventory. 
 You have to know for sure what amount of products you possess at the moment. It's important while it defines how fast you can complete the orders of your clients. Therefore you should figure out how many goods to store and produce;
5. Shipping. 
It's worth mentioning that logistics is often confused with transportation. The latter term implies the physical delivery from the company to the distribution center and then to the final consumer. It's the most important element. At the same time, it's the most cost involved one, too;
6.  Packaging.
You are to protect your products while shipping. One of the best ways to do this is to pack items carefully. Nowadays there are lots of available methods to pack products.
If you don't know how to improve your logistics management model, it's better to start with careful planning. You have to figure out how many items you are going to transport. It defines which mode of transportation is more desirable for you. When it comes to small amounts of products, it's advisable to use partial truckload  services. If you need to deliver huge amounts of items, you are to rent entire trucks.
The next step to take is to understand and control costs. Automation is an effective way to save your money. The use of innovative technologies helps not only to minimize possible damages during downloading or uploading the products but also to reduce the transportation period.
Also, it's important to communicate with customers. They want and need to know where their cargoes are and when they can receive them. Moreover, effective customer support service allows avoiding possible claims.
It's only a few of the available methods of improving logistics management. It's up to you to choose the most effective and appropriate variants to make your business bring profits.      
You may also like: A Straightforward Guide to Third-Party Logistics for Businesses
Image source: Shutterstock.com