Click here to get this post in PDF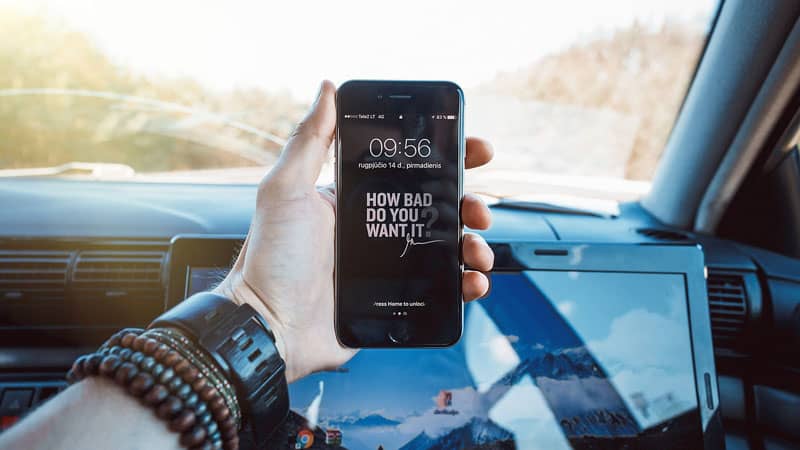 Whether you're new to the business world or not, chances are you've heard of Gary Vaynerchuk – the entrepreneur with the winning personal brand who's killing it on social media, with his bestselling books, YouTube channel, digital agency, and more.
There's a lot we can learn from him on anything related to business. Here are some practical business lessons from Gary Vee:
1. Leverage attention on social media.
He started by growing his father's wine business from $3 million to a $60-million business in around 5 years. He did that by understanding the power of paid ads, connecting with potential clients on Twitter, and leveraging a new platform by creating content specifically for it – YouTube.
Gary Vee is famous for his special skill to see the potential in a new social media platform, or any other kind of venture which makes him a good investor, and use it to his advantage.
The point of social media is to be where people are and to gain interest by creating the content they want to see on that channel. That's exactly what Gary did with Wine Library TV back in the days, and that's what he's doing today by uploading videos on a daily basis sharing his journey as an entrepreneur. Which brings us to the next business lesson we can learn from him:
2. Create content on a daily basis.
60% of marketers create at least one piece of content every day. The main goal is engagement, which – in turn – drives sales.
More and more brands are realizing the importance of content marketing and investing more in it every next year. If you aren't using that way of driving traffic, you should start doing it this month.
Creating content doesn't just mean having a blog on your site and publishing articles. It also means repurposing every article into a piece of content suitable for each of the other platforms you're on.
That means turning a post into a podcast episode, Q&A session, a video for YouTube, live video for Facebook, 10 different tweets, an infographic, a series of image quotes for an Instagram story, and so on.
Sounds like a lot of work, but it's not. Here's why:
3. Document, don't create.
One of the most practical things I've learned from Gary Vee is that content creation doesn't need to be time-consuming if you're doing it right. And the way he does it seems to be giving results with the millions of followers he has on Instagram and other social media networks and the engagement he sees with his YouTube videos.
That's because he's documenting his journey instead of trying to create content that's completely new. This makes him gain the trust of those reading and watching him as he's showing the behind the scenes of his agency, the meetings he has with clients and the social media strategies he gives them, the phone calls with fans of the show who want to grow their business, and so much more.
The point is you're already doing interesting things if you're an aspiring entrepreneur. So you should turn that into your daily piece of content. If you make it a habit, you'll have enough posts on all platforms, will reach more people and will keep them engaged.
4. Be authentic.
Too many people in business try to be someone they are not, and this never works in the long-run. Instead, your strategy should include your real self.
It's important to stand out from the crowd and the first way to do it is through hard work. But aside from that, you need to embrace your personality and allow people to see the best of you.
You don't need to attract millions of people, you just need the attention of those interested in you and who will potentially do business with you.
5. Stop making excuses and do the work.
Many aspiring entrepreneurs complain about not seeing results or compare themselves to others. At the end of the day, they simply haven't worked enough to be able to call themselves businessmen.
Gary Vaynerchuk is a hustler before anything else. He wakes up early every day and starts getting things done, and doesn't stop until the evening.
If you can't do the work before the money comes in and can't start today, you probably won't make it in the business world.
6. Always provide value.
You can't try to make a sale with every post you publish.
Gary Vee's famous book "Jab, Jab, Jab, Right Hook" shares a better approach to gaining attention for your brand. You should engage with quality content and thus let people trust you. The point is to provide value with each peace long before you try to sell something.
If you do this right, which requires patience, your actual selling proposition will see much more success.
7. Be an innovator.
Gary is constantly jumping on new social media platforms when he sees the potential in one. His whole presence in the podcasting world is built this way. He saw the importance of audio content and immediately started his shows to engage even more people by turning them into listeners and by appearing on new platforms such as Spotify.
8. Listen to your customers.
Many business owners don't do the listening part of their work right. But it's key to pay attention to what your fans, followers a, d clients are saying and what's on their mind when you aren't directly talking to them.
Luckily, social media gives us that chance for free. Engage in conversations, ask questions, join discussions and you'll learn more than any marketing research can tell you.
9. Don't be in it for the money.
Trying to start and grow a business only to earn profits is the wrong way to do it. In fact, it eventually becomes such a distraction that your content creation strategy is too salesy, you don't pay enough attention to those who already became your customers or those who might seem to have concerns about spending money, you don't listen.
That's why it's best to be motivated by other things when you start.
For Gary, that's the desire to leave a great legacy. Also, he's passionate about building businesses. It wasn't wine that helped him wake up energized every morning and do the work. It was the thrill of growing that business. So he moved onto investing his time in what he does best by starting an agency that helps business owners take their companies to the next level.
Now that you know what the philosophy of Gary Vaynerchuk looks like, you're ready to change the way you do business and leverage the existing platforms online.
You may also like: The Top 5 Strategic Ways for Marketers To Grow Their Business
About the Author
Sarah Williams is a Berlin-based entrepreneur and a full-time motivational coach. On her website – Wingman Magazine – she helps men around the world enhance their social relations, develop useful skills and enjoy more their lives.