Click here to get this post in PDF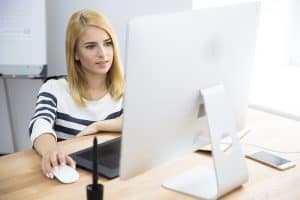 In the world of today, the business world is more competitive and cutthroat than ever before. You need not even look to individual businesses for further proof as the entire worldwide scenario is all the proof that you need. There is no way that one can deny the fact that it is truly overwhelming in its scope.
More and more businesses are beginning to understand the basic fact that merely having a product or a service that is in high demand is no longer enough to stay on top of the game. Nor is the fact that you own some of the best and most well-equipped warehouses out there or the fact that your product is rightly priced for the market. All these factors are just the beginning.
Basically, there is no written formula for having a successful business. Success comes from hard work, a combination of many varying factors plus sheer luck as well. The question is – do you have what it takes to survive and be successful in the business world of today?
To know more and find out which particular area your business is lacking in, do take a good look at the top five strategic ways for marketers to grow their business:-
The importance of being meticulous: This is the first and most vital step. During the initial stages of growing your business, you cannot afford to leave things to others for the most part. Although you may think that they are trustworthy and are able to handle certain aspects of your business, this will turn into a recipe for disaster in the future. In a nutshell, you need to be present for every task (no matter how small or big) overseeing and cross-checking each aspect in detail. That is the only way to get a good head start.
The twin essentials of passion and optimism: This pretty much goes without saying. Don't just reserve both aspects for yourself, but rather show them to all of your employees so that they become as passionate and optimistic as you are. Additionally, as a businessman, it is up to you to look for the lesson learned in every obstacle and failure that comes your way.
Make sure that you focus on the customer: Too many businessmen get carried away thinking that the sole aim is profit while in reality, your aim should be creating and keeping new customers. In relation to this, you need to focus on the aspect of customer satisfaction and ways to increase it.
The aspect of competitiveness: Except for those companies that enjoy an extensive monopoly in the area of business, competition is everything. It is what drives services to be exclusive and different from one another. Once you have an exclusive USP, you will be able to get hold of the elusive competitive advantage that most businesses out there strive for. Ultimately, you need to think of the one main aspect that sets you apart and will ultimately give you an edge over your peers in the business.
Remember to measure your success: Even though everyone's definition of success is different, you still need to measure it. Enjoying what you do and consistently meeting your targets are two vital ways to measure the rate of your success. Lastly, the aspect of customer service and satisfaction should be completely sorted out from your side.
Finally, keeping all of the above pointers in mind is just the tip of the iceberg. One needs to follow through and start implementing them into their collective business strategy as well. Only then will you know how rewarding and challenging it is to run a business entirely on your own. Having an efficient and loyal team is only a part of the main puzzle.
Hence, merely planning your goals won't do. One needs to make sure that all their goals are set for the long term as that is eventually what will decide whether they remain relevant in the market or not.
You may also like: Boosting Your In-Office Productivity
Article by Caitlyn Bell