Click here to get this post in PDF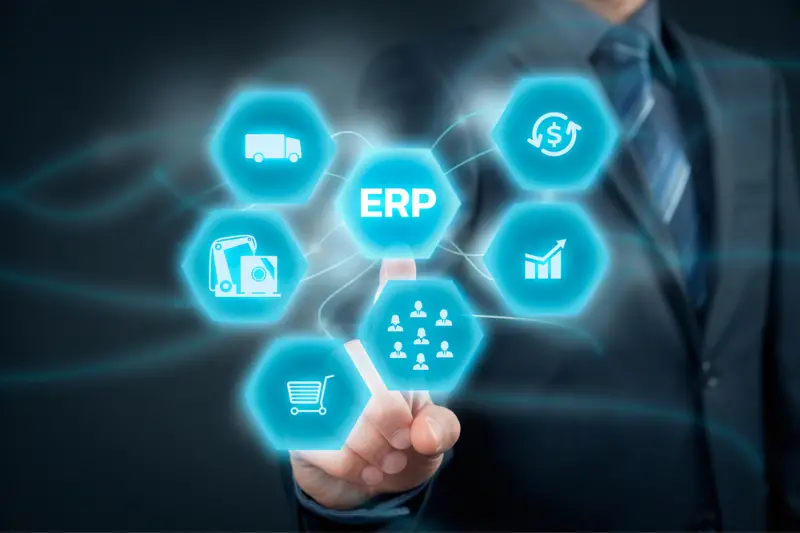 Small businesses typically confront major hurdles while extending their operations in today's competitive business world. Limited resources, efficient processes, and fragmented systems help development and scalability. With the appropriate tools and solutions, small businesses may overcome these obstacles and achieve long-term growth.
NetSuite ERP is one such solution that has been shown to help facilitate small business growth. NetSuite ERP is a sophisticated Enterprise Resource Planning (ERP) system with integrated finance, sales, inventory, and customer relationship management functions. Small businesses may use NetSuite to simplify their operations, get real-time visibility into their business processes, and make data-driven choices to push their expansion efforts.
This article will explore NetSuite's role in small business expansion. We will delve into the challenges small businesses face during the expansion phase and how NetSuite's key features and benefits can address those challenges.
Challenges faced by small businesses in the expansion phase
During the expansion phase, small businesses face several problems that might hinder their development and ability to expand efficiently. Understanding these difficulties is critical for small business owners and decision-makers to identify areas of need and discover appropriate solutions. Look at a few of the most common challenges that small businesses face throughout the expansion phase:
A. Limited resources and scalability issues: 
Small businesses often require more resources to expand, making investing in new infrastructure, technology, or human resources difficult. Hiring and training additional personnel can strain resources, leading to workforce capability gaps. Scaling operations without effective systems can lead to inefficiencies, delays, and poor product/service quality.
B. Operational inefficiencies and fragmented systems:
As the business expands, reliance on manual and paper-based procedures becomes increasingly burdensome and error-prone, resulting in bottlenecks and lost productivity. Using diverse systems and spreadsheets for various business processes results in data fragmentation, a lack of visibility, and trouble deriving relevant insights. Communication failures and information silos can impede efficient collaboration between teams and divisions as the company grows.
C. Lack of real-time visibility and data-driven decision-making:
Relying on obsolete data or delayed reports can lead to poor decision-making and missed possibilities for growth. Small firms can rapidly discover patterns, analyze critical indicators, and make educated strategic decisions when they have a comprehensive perspective of their business's performance. Small businesses can adapt quickly to changes and capitalize on new possibilities with real-time access to inventory levels, consumer requests, and market trends.
These challenges can significantly hinder the growth potential of small businesses. However, by leveraging the capabilities of NetSuite ERP, these obstacles can be addressed and overcome. In the following sections, we'll examine how NetSuite's core features and advantages may help small firms manage the expansion phase and achieve long-term success.
NetSuite's key features and benefits for small business expansion
NetSuite offers a comprehensive suite of features and functionalities designed to address small businesses' specific challenges during the expansion phase. By leveraging these capabilities, small businesses can streamline their operations, gain real-time visibility into their business processes, and make data-driven decisions to fuel their growth. Let's explore some key features and benefits of NetSuite for small business expansion:
A. Integrated platform for streamlined operations:
NetSuite is a single platform that centralizes data from diverse business areas, enabling cross-departmental access and cooperation. It automates repetitive operations, workflows, and business processes, reducing manual labor and improving operational efficiency. Cloud-based design enables small firms to rapidly grow their operations, handling increased transaction volumes, user growth, and product catalogs.
B. Financial management capabilities:
NetSuite provides financial dashboards and data in real-time, allowing small businesses to track their financial health and performance. It offers powerful budgeting and forecasting capabilities, strategic planning, growth prospects, and finance for expansion. It also automates activities like invoicing, payment collection, and accounts receivable, allowing small firms to optimize cash flow and retain financial stability.
C. Sales and customer relationship management:
NetSuite's CRM tools centralize customer data, allowing small businesses to acquire a 360-degree perspective of their clients, personalize interactions, and promote customer loyalty. It also automates lead management and monitors possibilities along the sales pipeline, increasing sales efficiency, completing transactions faster, and driving revenue development. Management capabilities make issue resolution, case tracking, and customer self-service portals more efficient.
D. Inventory and supply chain management:
NetSuite's inventory management options help small firms optimize inventory levels, lower carrying costs, and avoid stockouts. Accurate demand forecasting and inventory planning allow for efficient order fulfillment and facilitate expansion. NetSuite's procurement services automate purchase orders, vendor interactions, and invoice processing to simplify vendor administration.
How an ERP System is important for a small business to function: 
NetSuite, as an ERP system, is critical to developing small businesses. NetSuite enables small businesses to simplify operations, obtain real-time insight, and make data-driven choices by solving the problems encountered during the expansion period. NetSuite's advantages contribute considerably to the success and sustainability of small enterprises.
An ERP system, such as NetSuite, is essential for small businesses for several reasons:
ERP systems improve operational efficiency, eliminate manual tasks, and encourage cross-departmental communication, allowing small firms to increase operations without sacrificing efficiency or quality.
ERP systems provide real-time access to critical business information, allowing small firms to make informed decisions and adapt quickly to market changes.
NetSuite is an ERP system that offers scalability and flexibility, allowing small businesses to scale operations without outgrowing their software infrastructure. The cloud-based architecture ensures adaptability and eliminates hardware investments.
NetSuite provides financial management capabilities to help small businesses manage cash flow, make informed decisions, and secure funding for growth initiatives.
NetSuite's CRM features enable personalized interactions and improved customer service, driving customer satisfaction, loyalty, and repeat business, leading to successful expansion.
ERP systems improve operational efficiency by automating manual operations, avoiding duplication of effort, and providing a single source of truth, allowing small firms to focus on strategic activities.
Finally, an ERP system like NetSuite is critical for small business growth. It solves issues such as limited resources, operational inefficiencies, and a need for real-time visibility. NetSuite enables small organizations to scale operations, make educated decisions, and achieve sustainable development by using integrated functions and offering comprehensive insights. As small businesses expand, deploying an ERP system becomes a strategic investment that lays the groundwork for success and positions them for long-term competition.
You may also like: Is Netsuite Easy To Learn?
About the Author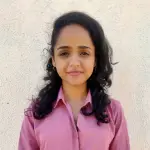 Rutuja Katkar is a highly motivated marketing professional with a passion for exploring different aspects of the field. She has a strong interest in reading and researching new strategies to keep up with the ever-evolving marketing landscape. She's constantly on the lookout for creative and innovative solutions that exceed expectations.