Click here to get this post in PDF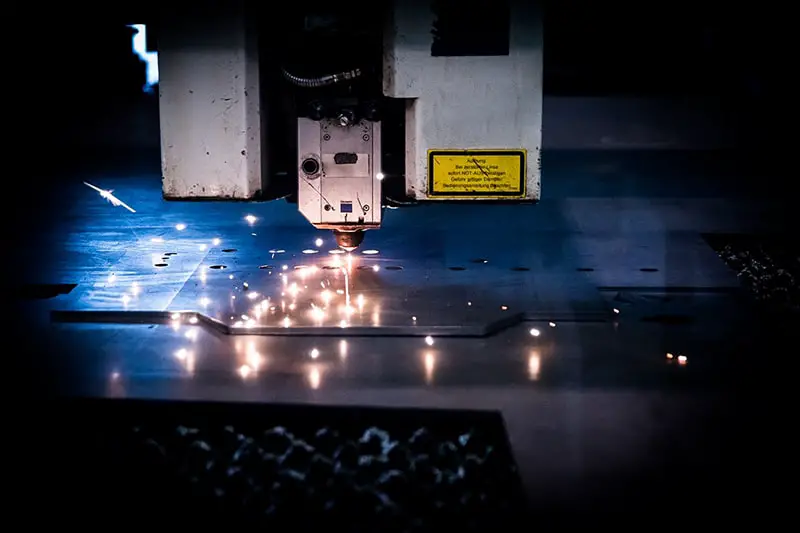 Laser-equipped cutting machines have become a lot less expensive, a development which has seen many small-business owners, entrepreneurs, and even hobbyists buying them. Most entry-level laser cutters are based around gas-filled tubes that are designed to provide thousands of hours of service.
Achieving such results, though, becomes a lot easier when a laser machine is maintained properly all the while. Becoming familiar with five of the maintenance tips that make the most difference in practice will help extend the life of almost any laser cutting machine.
Professionals who use laser cutting machines regularly inevitably recognize the value of appropriate, consistent maintenance. The availability of MCMILLANCO's CNC laser cutting services and similar options depends heavily on the required machines being kept in prime condition at all times.
Even those who might not be quite so involved with the technology, though, can do plenty to keep their own devices in order. While every laser cutting machine is a high-tech device with roots in Albert Einstein's genius, it is also a piece of equipment that benefits from proper routine care. Five of the most important related issues to see to are:
Cleaning
The rough, unrefined beam that emerges from a laser cutter's tube needs to be focused to be of any use. All the photons which gases within that tube emit must be passed through a lens that aligns and concentrates them. This lens needs to be kept as clean as possible, or else energy will end up being absorbed by the contamination that collects on its surfaces. As laser cutting machines function by sublimating particles away into the air, some darkening of the focal lens is to be expected with every cut. Keeping that part as clean as possible will allow a laser cutter to maintain its effective power for longer.
Unclogging
Most lasers that incorporate tubes filled with carbon dioxide also include filtration systems. Many of these consist of multiple stages, each of which will start to become clogged up as time goes on. Although it will normally be necessary to clean a machine's lens more often, unclogging its filters should not be neglected. A laser machine with clean filters will be less likely to produce smoke that lingers overly long and interferes with cutting.
Replacement
All laser cutting machines incorporate parts that are meant to be replaced on regular schedules. A machine's filters will normally need to be swapped out for fresh ones after six months or a year of regular use. The tube that is responsible for actually generating a laser beam will eventually deteriorate to the point where it, too, will need to be replaced. Optical elements like the focal lens have limited lifetimes, as well.
 Lubrication
Moving parts found within most laser cutting machines generate friction that has to be kept under control. Properly lubricated bearings, joints, and other parts that are susceptible to friction will last longer in every case. Most manufacturers include instructions concerning how their machines are to be lubricated and how often.
Testing
Even when nothing needs to be done to keep a laser cutting machine in pristine condition, it will be helpful to test its capabilities regularly. The quality of the beam that a cutting machine produces can be easily assessed by any of a number of well-established means. Testing on a set schedule will help highlight any issues that might need to be addressed.
Keeping up with these five maintenance-related issues will help any laser cutting machine remain in great shape. That will make owning such a versatile, impressive device even more satisfying in just about every case.
You may also like: Why a Computerized Maintenance Management System is Not a Nice-to-Have But a Necessity