Click here to get this post in PDF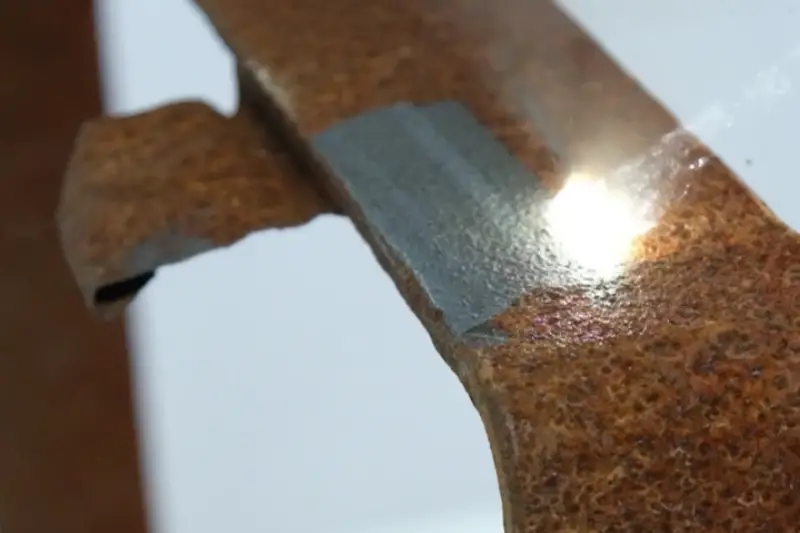 Ever marvelled at the elegant dance of light, harnessing the power of science to transform our world? One of the most exciting developments in the tech realm is none other than laser cleaning technology. This scintillating spectacle of science isn't merely a wonder to behold. It's also a game-changer, poised to revolutionize a myriad of industries.
Laser Cleaning Technology: An In-depth Examination
At its core, laser cleaning technology (often referred to as laser ablation) involves the use of laser beams to remove impurities from surfaces. It operates on the principle of irradiation, where powerful, highly-focused light beams disintegrate contaminants like rust, oil, oxides, or other layers of unwanted material, leaving behind a pristine surface. Consider it a modern, high-tech power washer, if you will.
A Glimpse at the Current State of Laser Cleaning
Currently, laser cleaning technology is predominantly utilized in industries that require precision, speed, and minimal damage to the substrate. It is widely used in sectors like aerospace, automotive, cultural heritage, and manufacturing, proving its mettle time and again.
Aerospace and Automotive Industries: Here, laser surface cleaners are an indispensable tool for mold cleaning, paint removal, and surface preparation. This ensures high-quality welds and adhesion for surface coatings.
Cultural Heritage: In this realm, laser ablation shines in its ability to remove pollutants and restore artifacts without damaging delicate historical items.
Manufacturing: Laser cleaning excels in providing a non-contact, wear-free method to remove unwanted layers from metal surfaces, improving the efficiency and longevity of the production process.
Future Prospects of Laser Cleaning Technology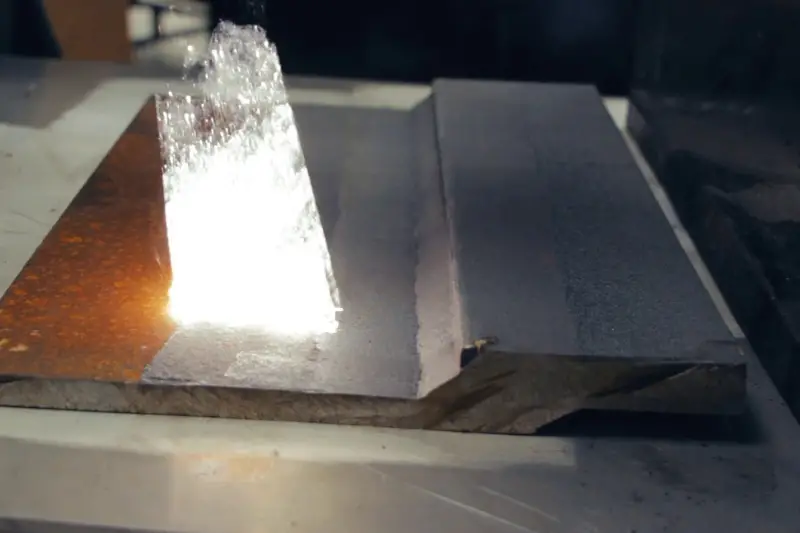 As we peer into the crystal ball, we see a future where laser cleaning technology plays a more pivotal role in a broader array of applications. Not just confined to the industries mentioned, it has the potential to redefine various other sectors.
Environmental Applications
Laser cleaning technology, due to its non-chemical nature, has the potential to replace traditional cleaning methods that often involve toxic chemicals. It presents a much more environmentally friendly alternative, reducing the industry's carbon footprint.
Medical Field
In the medical field, laser cleaning could offer a highly effective method for sterilization. It could also be employed for the precise cleaning of medical tools, implants, and prosthetics, ensuring patient safety.
Everyday Applications
In the future, we might see laser cleaning devices becoming common household tools. Imagine a day where we reach for our handy laser cleaner to remove stubborn stains on our clothes, clean our appliances, or even clean our cars.
Challenges and the Path Forward
While the future of laser cleaning technology certainly appears promising, it isn't without challenges. High costs, training requirements, and the need for safety measures are among the potential obstacles. However, as technology advances and becomes more affordable, these hurdles are likely to be overcome.
The Technological Leap: How Laser Cleaning is Advancing
As we delve deeper into the world of laser cleaning technology, it's clear that this is not a stagnant field. Innovation is key, and the technology is continually advancing to meet evolving needs and tackle new challenges.
Enhanced Precision
One of the most crucial aspects of laser cleaning technology lies in its precision. As technology progresses, the precision of these devices is also improving. More refined laser beams can target and eliminate even the most microscopic contaminants, ensuring a level of cleanliness that was previously unattainable.
Speed and Efficiency
In a world where time is of the essence, the efficiency of laser cleaning technology holds significant promise. Recent advancements have seen a marked improvement in the speed of laser cleaning processes, resulting in reduced downtime and increased productivity across various industries.
Safety Improvements
Safety is paramount in any technological application, and laser cleaning is no exception. Future innovations are likely to include enhanced safety features that provide increased protection for operators, making the technology safer and more accessible to a wider audience.
Laser Cleaning: Economic Implications and Opportunities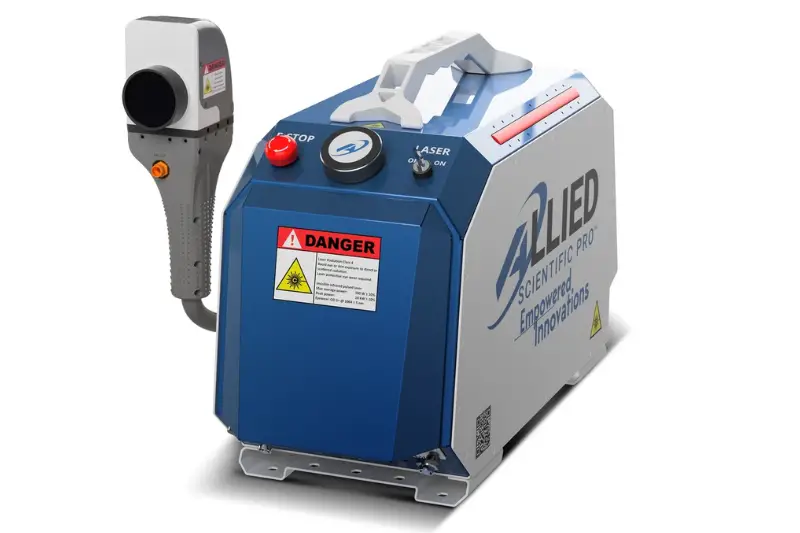 While we often focus on the functional aspects of laser cleaning technology, it's also essential to recognize the economic implications and opportunities that it presents.
Job Creation
As laser cleaning technology continues to grow and gain acceptance in more industries, it is likely to create a host of new job opportunities. These roles will involve not only the operation of laser cleaning devices but also the maintenance, research, and development of new technologies.
Boosting Efficiency and Reducing Costs
By streamlining cleaning processes and reducing the need for costly and potentially hazardous chemicals, laser cleaning technology has the potential to bring about significant cost savings. This, in turn, can contribute to increased profitability for businesses that adopt this technology.
A Policy Perspective: Regulating Laser Cleaning Technology
With any new technology comes the need for regulation, and laser cleaning is no exception. As it becomes more prevalent, there will likely be an increasing need for policies and regulations to ensure its safe and ethical use.
Safety Standards
Ensuring operator and environmental safety is crucial. Thus, the creation of safety standards for laser cleaning technology is a key area of focus for future policy developments.
Certification and Training
As the technology evolves, the necessity for appropriate certification and training becomes paramount. Providing guidelines for training operators and certifying laser cleaning devices will be crucial components of future regulatory policies.
Conclusion
As we look to the future of laser cleaning technology, it's clear that the potential for growth and development is vast. From increased precision and efficiency to its economic implications and policy considerations, the future landscape of laser cleaning technology is a vibrant tapestry of opportunity and innovation. As we move forward, one thing is certain: the journey of laser cleaning technology is just beginning and promises to be an exciting ride.
You may also like: Benefits of Portable Laser Engraving Machine to Increase flexibility