Click here to get this post in PDF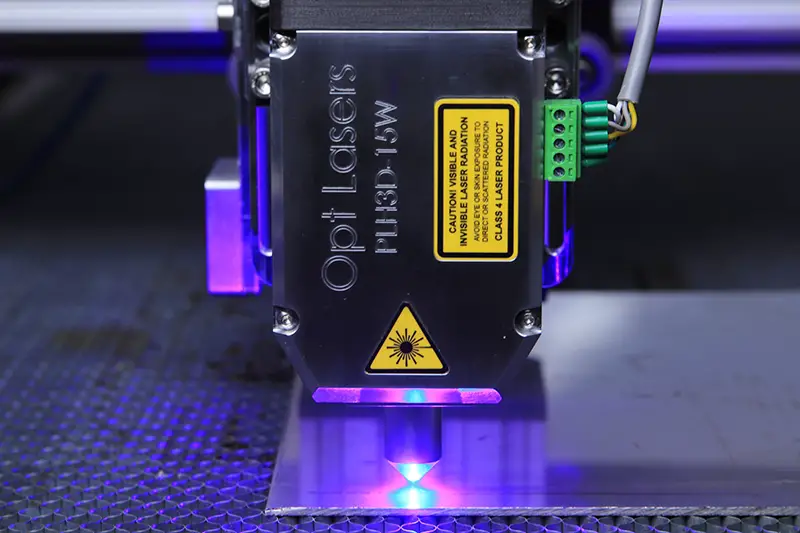 As the name implies, laser engraving is a manufacturing technique that utilizes laser beams to engrave an article. The laser beams incise specific areas on the surface of the matter resulting in the formation of marks. Laser engraving is considered a far better alternative than other marking procedures. It is because it does not involve the use of inks, colors as well as a single point cutting tool. The laser beams must strike the surface by force to cause complete penetration to obtain the desired outcome. If the rays hit the surface at a low pace, then the heat generated would be insufficient to vaporize the material surface into fumes. 
Today, the laser has gained popularity certainly in the manufacturing sector due to its capability of producing precise marks with high intensity. Instead of traditional engraving methods manufacturing industries now prefer to use laser beams for this purpose. There are numerous reasons behind it, for instance, they are rapid, compatible with a wide range of materials, and so on. Also, the risk of material deformation is considerably less with a laser than with any other imprinting procedure.
The manufacturing technique has become more convenient with the introduction of laser machines. These laser engraving machines comprise three main parts that are a laser, a controller, and a surface. There are numerous kinds of laser engraving machines available commercially so, here are some benefits of portable engraving devices:
It Operates At High Velocity:
Highly energetic beams of radiation are emitted from the machine. The beams automatize the process immediately upon incorporating with the surface of the material. The high penetration power of laser radiation results in reduced downtime, efficient and top-quality imprinting with no after treatment. 
Remarkable Quality:
Unlike other inscribing techniques, laser beams produce top-notch results that are lasting and persistent. With time inks, paints, charring fade away either due to excessive usage or wear and tear. However, nothing of this sort happens with the laser engraving method. The markings produced from this technology do not dissipate in response to physical or chemical exposure. 
Compatible with Various Materials:
It is another quality of laser engraving machines that makes them distinct from machinery with a similar mechanism. Portable laser machines can be operated from almost anywhere with the aid of Bluetooth or any other software connection than desktop fiber laser (what is a fiber laser engraver). It makes the engraving process feasible and suitable to treat almost all materials without any hassle.
They Are Environmentally Sound:
The portable laser engraving machines are environmentally safe as they lack the use of hazardous substances that can be detrimental to health. Also, these portable machines do not emit carcinogenic and polluting radiations hence do not contaminate the environment. Due to such extraordinary characteristics majority of manufacturing industries have elected these portable devices for engraving.  
Also, the portable engraving devices do not have a jarring effect on ears unlike other machinery operating in the production unit.  
User-Friendly and Economical:
Manufacturing industries typically have a complex setup that is too hard to understand. It is mainly because all the pieces of equipment are crammed up in a limited space. Etching or engraving machinery also had similar forms and functionality that made the engraving process seem complicated.
 Over the years advancements have been made in laser engraving machines which have led to the invention of portable versions. These upgraded versions of engraving machines are compact, lightweight, and portable which makes them user-friendly. The portable engraving devices are economical despite various key benefits.    
Portable laser engraving machines have countless benefits which have made them one of the most demanded products in the manufacturing sector. The portable nature of the device has made the marking process even more convenient than it was ever before.     
Want to more portable laser machine information, feel free to visit here
https://www.otlaser.com/portable-laser-marking-machine/
You may also like: Tips and Tricks to Use Screen Printing Machine Equipment
Image source: Unsplash.com