Click here to get this post in PDF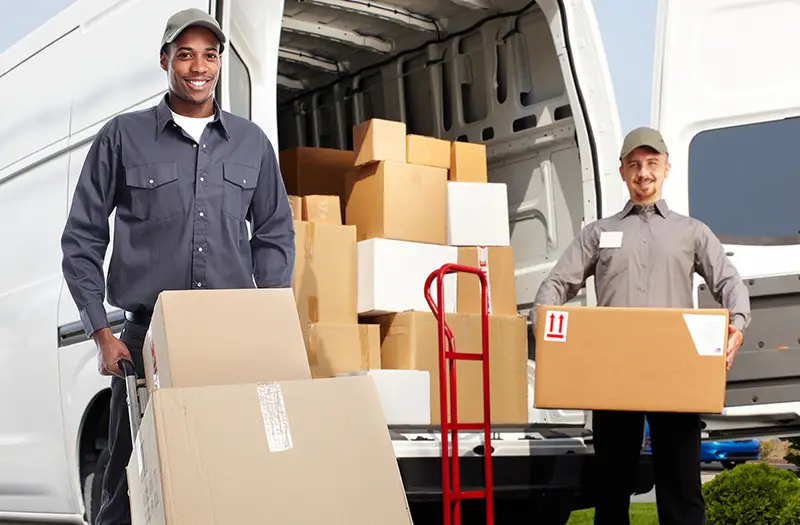 Do you own a moving business that is struggling to attract new leads? If yes, then it is time to focus on your marketing strategy that will bring great performance. There are different kinds of marketing campaigns used by interstate moving companies associated with Pricing Van Lines to enhance their reach to a wide range of customers. But online communities are challenging word of mouth; therefore, having a strong online marketing strategy can boost your company's sales at a rapid rate. Check out these strategies: 
Use internet marketing strategies 
These days, the traditional way of marketing does not bring great results, so most businesses are opting for online marketing. Get to know about these marketing strategies: 
Invest in a great website 
This is the most important thing you have to do. These days, when a person has to purchase any product or service, they first search online. So, having a solid online presence is essential, which is possible when you have a website. Make sure your website has a good user interface, easy to use, highly responsible, has a faster loading speed, and has the latest trendy features too. 
Search engine optimization 
SEO refers to the number of steps taken to improve the website design so that it ranks higher on the SERP. Keyword researching is the first task you have to do. So, find out the terms that are used by the people when they are looking for the services. Content marketing and filling a Google My Business profile are also some great ways. The higher your website will rank, the more users will come to your business. Keep your website updated with the latest content like blog posts, podcasts, and so on. 
Local SEO 
It means showing up in the local maps section on Google. It brings higher organic results and gets the attention of the potential customers of a specific area. It has a call button so that people looking for the services can immediately call you. Once they reach you, now it depends on you how you handle them. 
Gain trust by being credible 
Show your license number and insurance policy on your website and on all platforms where you advertise your business. Also, take advantage of AMSA, and BBB ratings so that your potential customers can trust you when making a deal. 
Lead generation with PPC advertising 
This is the most cost-effective way to generate great leads while named a paid campaign. Pay per click campaign allows you to generate instant results. Even within the same day, you can see significant results so opting for the campaign at a certain period is a great idea. 
Offer deep discounts and free offers 
Offering discounts and great deals on high-margin works great. The goal is to attract more customers and generate higher revenue. For example, you can create great deals so that if a person uses full service from you, you will provide an additional discount in full-service packing. Also, if the season is quiet, be sure you offer some special offers and display them on your website and other platforms like social media. 
Get branding inline 
Business branding is very crucial because your name and reputation in the market speak for you. Brand image is vital because your message or advertisement will not reach the people looking for your services. 
Use moving vehicles as rolling billboards 
Use moving vehicles to reach your community and target audience.
Use your idle vehicle for advertising. Park your moving truck legally at a place where a large local event is going to happen so that the attendees can read your company name.  
You should get permission from the landlords and authorities to park the vehicle. So, it can get a lot of viewers. 
This helps in creating branding for your business without any cost. The best part about this method is that you don't need to put much effort into saving your time as well as all other resources.   
Wrapping it all up!!!
Moving companies present out there experience a seasonal lull at a certain point in their journey and struggle to keep themselves busy. But luckily, if you implement a great marketing strategy and use the right advertisement tools, this will help you increase revenue while generating good sales. 
You may also like: Important Steps To Consider When Marketing A Company
Image source: Shutterstock.com