Click here to get this post in PDF
When improving your website's user experience and SEO, you should use two fundamental platforms: Google Analytics and Google Search Console.
Both of these tools provide different information, so when you include data, a whole world of insight is available to you about who is using your website and how they found your page. 
Google Search Console vs. Google Analytics 
These two platforms are infinitely valuable to marketers and business owners who want to put their brand firmly on the map. 
They provide masses of value, but for contrasting reasons. 
Google Analytics 
Google Analytics will show you, straightforwardly, all about the people who use your site. 
This includes:
The number of users on your site in real-time
How long each user spends on specific pages
Which pages are performing better than others
The user's lifestyle interests
Where the users are located geographically (which is crucial if you're focusing on local SEO)
Where the users came from – whether they came from a PPC ad, social media, or a Google search. 
Google Search Console
Google Search Console was built to better your Search Engine Optimization. It's curated with data to help boost your site's ranking in the SERPs. 
You can use Google Search Console to discover:
The keywords users are typing in to find your site
How your site ranks against competitors with the exact keywords
The number of times your site was seen in the Google listings (impressions)
The number of times your website gained a click and was placed directly on your site from the SERPs.
The click-through rate (CTR) (the number of clicks divided by the number of impressions)
How many backlinks your website has gained
Which piece of content is ranking highest and has gained the most backlinks
How Google crawls your website
How well your site is built to accommodate mobile use. 
Combining Google Analytics and Google Search Console 
In the past, Google Analytics offered keyword information in their reports. 
However, nowadays, Google Analytics doesn't divulge that valuable puzzle piece. 
But, fear not.
You can combine Google Analytics and Google Search Console to hunt for patterns and correlations with specific keywords and discover how well they're bringing a steady flow of traffic onto your website. 
The report you analyze could direct you toward which keywords were being used when traffic was at its highest by combining the two tools. Similarly, you can discover the keywords used when the traffic was at its lowest. Plus, it'll be far simpler to discover which keywords are driving visitors to specific pages. 
Mixing your findings from your Analytics and Search Console reports can help you better understand the keywords that drive traffic to your site (and the keywords that don't) at the landing page level.
Things To Be Aware Of When Combining Google Analytics and Search Console 
Using both of these tools side by side can be an excellent way to fill in your organic keyword gaps, but you should know that the two won't be an exact match in terms of data. It's for the following reasons that you need to be aware of the mismatch:
Timing plays a part – Google Analytics reports instantly on new data, while Search Console won't report until search crawlers have found your pages. 
Search Console won't factor in robot or duplicated visits.
Google Analytics can't track traffic unless JavaScript is enabled. Google Search Console, on the other hand, isn't limited by this. 
Google Analytics can track information from other search engines like Yahoo and Bing. Search Console, though, can only track data from a Google search. 
How To Link Google Analytics and Google Search Console 
Firstly, make sure you have both a Google Analytics and a Google Search Console account. It's a reasonably quick and painless registration process. 
After that, follow the steps to integrate Google Analytics and Search Console, so you end up with one report. 
Sign in to your Analytics account. 
Scroll to the bottom left corner and click on 'Admin.' 
You'll land in the Admin Dashboard. Now, in the middle column, click on 'Property Settings.' 
You'll then be taken to the Property Page. Scroll down to the title 'Search Console' and select 'Adjust Search Console.' 
Now you're in the Search Console Settings. Select the view where you want your search console data to appear under 'Enabled Views.' 
Return to the Home Page and click on 'Acquisition' to view the combined data. The options of your reports are listed under 'Acquisition.' 
Once you've activated the combined reports, you'll find a variety of report options listed under 'Acquisition,' which will allow you to view data for:
Landing Pages – The first option you'll see revolve around landing pages. This helps you track when traffic is landing on your site through a Google search. When you click on a site's URL, you'll be able to see which words they typed in to find your page. 
Countries – This option allows you to track which page is popular to users according to country. You can combine this by clicking on the landing page to gain more information about the search terms. 
Queries – This option gives you data that'll show you the country the visitors come from, the percentage and amount of clicks, the number and percentage of impressions, the click-through rate (CTR), and the Average Position for each query. 
---
Nine Reasons Why Your Website Would Not Show Up On Google
---
Combining the two tools, Google Analytics and Google Search Console will offer you a proper indication of your organic keyword's impact. While it's not 100% accurate for the reasons listed above, it's as close as you can get to discovering everything you need to know about ranking in the SERPs. 
About the Author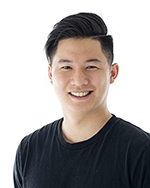 Jason started freelancing in SEO back in college, sold his first agency, and now is founder of Zupo, which is an Orange County based SEO consulting agency helping construct powerful long term SEO strategies for our clients. Jason also enjoys multiple cups of tea a day, hiding away on weekends, catching up on reading, and rewatching The Simpsons for the 20th time.