Click here to get this post in PDF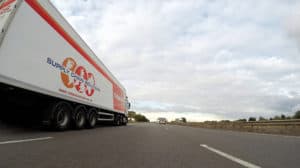 Transportation optimization is all about finding the best way to transfer a product to a customer in the safest and quickest manner as possible while keeping the customer satisfied. However, the costs, transportation constraints, and modes of transportation available are all important aspects of transportation planning that can affect the quality of the transportation itself.
With these five methods, you'll be on your way to proper transportation planning:
1. Ship directly using the cheapest mode of transportation.
Transportation optimization is simple with the naive method. The naive method is when everything is shipped directly via the cheapest method of transportation. To do this, simply ship qualified goods with less-than-truckload (LTL). If the capacity exceeds the maximum weight, ship out the rest with a truckload (TL) to keep the costs lowest as possible.
The maximum capacity for LTL is 15,000 pounds while TL is 44,000 pounds.
2. Try the consolidation method.
If you are going to transport orders to the same location, you can try the consolidation method. Via this method, you're going to want to take advantage of a truckload. So, instead of utilizing the naive method, you would use as much of the truckload capacity as possible and utilize another truckload for any extra capacity you may have.
This way, you would be paying less, even with multiple truckloads, considering truckload rates primarily depend on travel distance rather than the load's weight. However, the orders would likely need to be going to the same location in order for you to save on transportation costs.
3. Give the multi-stop method a go.
You can also transport orders on the same truck if they are going to different locations but this time with the multi-stop method. The multi-stop method should be fairly self-explanatory: the truck makes multiple stops at various locations. The point of this is to eliminate extra trucks as well as to take advantage of cheaper destination rates.
In the end, the naive, consolidation, and multi-stop methods are not going to be the best and most affordable options in all cases. You have to take into account how large your load is, the location(s) your orders will be transported to, and how expensive the transportation costs will be based on both load weight and travel distance.
4. Hire another company to do the transportation for you.
If your budget is cut short, or you don't want to do the work yourself, reaching out to a professional trucking team can help take the load off your hands and offer a safe delivery. Different companies offer various services, costs, and transportation along different routes. With a little research, you can find the best transportation company for your business.
You can learn more about trucking services from CorcoranTrucking.com.
5. Collect and listen to customer feedback.
Planning transportation optimization is important but so is the post-planning process. Even when you think you have an adequate plan set in place, you have to remember what's most important: the customer experience.
Asking customers for their feedback can give you clear hints to what you may need to do differently the next time around. The Edward Lowe Foundation has some tips for adequately measuring customer satisfaction.
Conclusion
Whether you own a transportation company or are looking to incorporate transportation alongside your business, the right transportation planning is critical. Optimizing your transportation plan might include shipping with the cheapest mode of transportation, trying the consolidation or multi-stop method, hiring another company, or listening to customer feedback.
In the end, there isn't one single way to best optimize your transportation planning as there are many variables to consider. Finding what works best for your business is key.
You may also like: 5 Reasons Why Data Analysis is Important for Every Business