Click here to get this post in PDF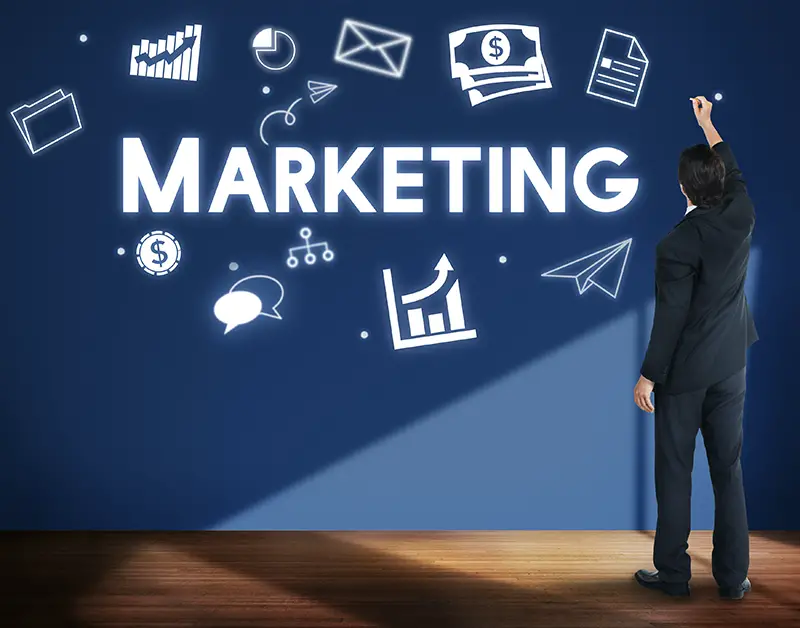 Digital marketing is a great way to reach new customers
Digital marketing is important for small businesses since it is an effective way to reach a wider audience. Needless to say, it is easier to reach an international customer base online rather than locally. Digital marketing provides you with the ability to communicate with customers around the world. Besides, the basic point of digital marketing is that you want your message to reach as many people as possible in order for them to see what you have available or how much you are charging for a service.
Digital marketing is a cost-effective way to reach new customers
Digital marketing is a low-cost technique to reach out to new clients enabling you to promote your services or products on the internet. The vast majority of consumers nowadays choose to shop as opposed to in stores. This way people may learn more about a product before purchasing it. They can also compare rates to discover and make use of the greatest offers. That is why internet marketing has become a necessity for small businesses throughout the world. That's how digital marketing can help small businesses thrive. 
What are some of the ways small businesses can use digital marketing
No one can currently deny the power of digital marketing. It has become vital nowadays for any small business. It is used to help them stay competitive and make more sales. One of the ways they can do this is by using keywords on their website's domain name, as well as title tags, page titles, headings, and content to rank higher in search engine results pages. Moreover, small businesses can make use of search engine optimization to create landing pages or blog posts with keywords encouraging visitors to make a purchase.
With the right strategy in place, digital marketing will make your business more successful
To take advantage of digital marketing, you must first develop a strategy. If you want professionals to manage a small business's online presence, for example, you can hire an internet marketing agency. Implementing the correct plan for your company will help you get clients, establish an online presence, and make a social media impact that is the goal of your small business. Once this is done, it becomes easier to expand on other marketing channels like email campaigns and webinars that are just one click away.
You can use social media, email, and other forms of digital marketing simultaneously
A social media strategy for small businesses could be extremely beneficial. You can use Facebook, Twitter, and Instagram for marketing objectives. There are plenty of other possibilities, but these three are the most important ones to include in your digital marketing toolkit.
You can also make use of social media, email, and other types of digital marketing at the same time. When you run an incoming campaign, this is where the magic happens. Your conversion rates will increase as it becomes easier to collect leads employing multiple tools at once, such as videos on Facebook or Twitter.
The more present your small business is online, the greater are the chances of its success. Also, you want to provide a chance to a large audience to be aware of what you are offering and to be able to track their response. 
Use a blog to share information about your business
Small business might make use of a blog to facilitate reaching out to their customers. It's a digital platform allowing companies to communicate with customers all over the world, share their knowledge, offer useful hints, and more. What distinguishes them from other sorts of digital material is their ability to go viral on popular and ever-growing social media platforms like Facebook, Twitter, and LinkedIn. 
Furthermore, for small firms, blog posts are an efficient digital marketing approach. They're a great way to demonstrate your knowledge, build trust, and connect with your audience. Additionally, you should use blogs to naturally establish and expand your brand. If visitors find interesting material on your website, they will almost certainly click on it to learn more about you.
Researching the competition will allow you to create an effective competitive advantage for yourself in the marketplace
Researching the competition will enable you to gain a competitive advantage in the marketplace and build a reputation for supplying high-quality goods or services. Next, be sure to study the competition in order to create an effective competitive advantage for yourself. Consequently, you'll be able to produce more leads that convert ​into customers, which, as a result, will help small business thrive.
Understanding how people use the internet will help you better market your small business 
Small business owners that want to be successful have to know how people use the Internet and take advantage of this knowledge in order to generate sales. Fortunately, by understanding how customers behave online, using digital marketing properly can improve their marketing campaigns thus making their small business flourish.
Understanding how people use the Internet is the first step to successful digital marketing. It's important for small businesses to know how people search online, what they read, and when they buy products in order to better market their product or service.
The importance of understanding customer behavior is that it will help generate sales leads with digital marketing campaigns more effective than any other type of campaign a business could make use of.
You may also like: New Era | New Marketing Style – Digital Marketing – Know The Tactics