Click here to get this post in PDF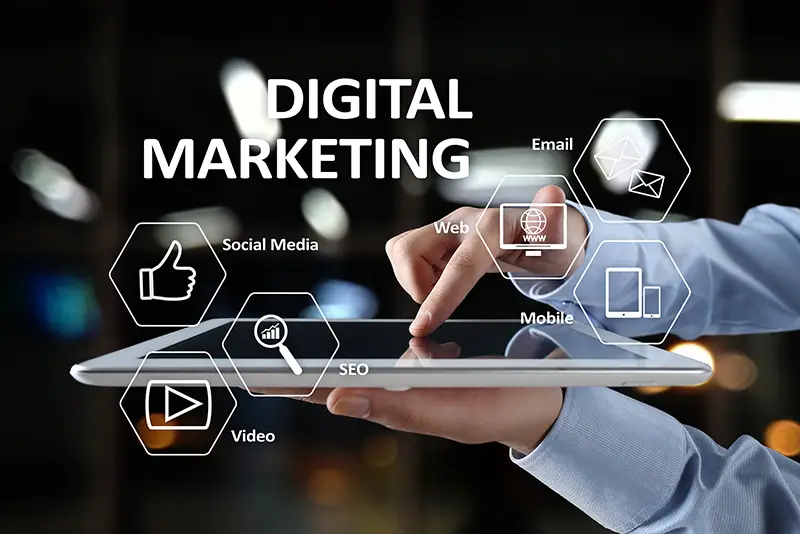 We live in the digital era, where from buying groceries to buying a car, almost everything is digitized. The core benefit of living in this era is that you can find everything just with a click. Somehow digitization has made our life easy and given a new face to marketing and sales. 
Traditionally, we use many techniques, which are not dead but not used very frequently, like flyers and brochures, print ads, billboards, and many others. But these days, as people are more active on the internet, the digital marketing concept is gaining more attraction. Not only fashion brands but many automotive companies are opting for digital marketing to drive-in more sales. 
In fact, if we look at the data collected from Statista, the projected international car sales of 2020 were around 63.7 million units. And the U.S. is the second-largest automobile market. Besides that, there is a positive shift in the market. That means the demand for cars is rising steadily. 
Therefore, as per the above-mentioned statistics, the companies are trying to stay in the market and fulfill the customers' rising demand by accepting the latest digital marketing tactics. To make the tactics more precise, we have jotted down a few most popular techniques for this marketing type. Scroll down to read: 
Content Marketing
Rightly said that content marketing talks with people. It is a marketing approach that focuses on creating and distributing relevant, helpful, and consistent content to get the customers' attention and retain the existing one for profitable results. It's a fact that there is no marketing possible without content; hence it becomes beneficial to focus on the content you wish to circulate so that the presence of your company and the aim of the business is clear in the mind of the prospective customers. Make sure you create content every time there is an upcoming vehicle you are planning to launch. Circulate through various blog posts and infographics and spread awareness, as this will help you increase the buzz in the market and the future sale of the product. 
Social Media Campaign
Social media is no more just a place to share your images and your activities with your friends. It has become a vast concept now, and with the increasing database of users, the idea of social media campaigns has started. Therefore, it would be beneficial for you to create a social media campaign that depicts what you are and how efficiently you fulfill the demand of the automotive customers who are planning to buy a vehicle. This activity will generate leads for you that can convert prospective customers to loyal customers. If you have no knowledge about how this works, you can "learn more about Facebook lead generation from Tecobi" to drive people from social media to your store. Believe it or not! But with the use of social media ads, you will be able to increase the conversion rate more effectively. 
Search Engine Optimization 
This is an essential part of digital marketing as it helps in increasing your reach to potential customers. When any person is searching for the best automotive company that offers the latest vehicles, you will wish to have your name on the top of the SERPs. This can only be possible if you involve SEO in your marketing strategy. It helps in establishing brand awareness, enhances website user experience, and increases sales from inbound leads. Thus it's beneficial to use this strategy. 
To conclude!
With all the techniques mentioned above, you'll create the need in the consumer's mind. Besides, everything will depend upon your campaign design. So ensure that you do it well!  
You may also like: How to Succeed in Digital Marketing
Image source: Shutterstock.com