Click here to get this post in PDF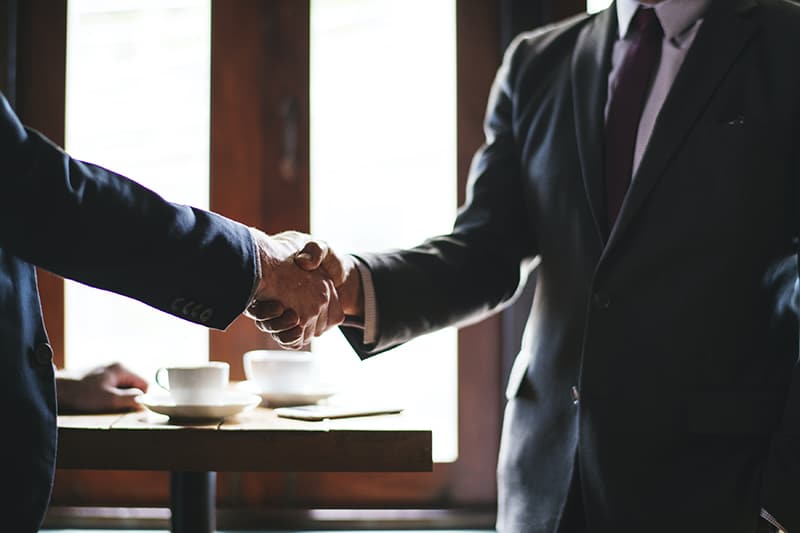 Great businesses have outstanding customer service. Maybe you've just entered the marketplace with your new business venture. If so, you need to get your customer service principles in place right from the beginning. In doing so you'll be much more likely to keep your clients for the long term. Read on for three principles that will help you to lay a great foundation for success.
1. Treat every client as a unique individual
The starting point for great customer service is to treat every client as an individual. A customer is not a money machine and you will ultimately grow your business by building a strong base of loyal clients. Your primary focus shouldn't be on how much money you can make from each customer. The finances will flow naturally if you have the clients and those clients are so happy with you that they send others in their circle of influence your way.
Treating customers as unique individuals means allowing the human side to enter into your dealings with them. Business is business but people are people. This is particularly true if you provide a service in people's homes as this requires a significant degree of trust on a client's part. You should allow your personality to come through and take an interest in the client, their life and their family.
In my own industry, many of my competitors use the word 'geek' somewhere in their business name.  In one sense I can understand this, as it's seeking to convey that they are computer experts, however, the term carries with it the connotation of someone who's socially inept. Such a person may get the job done but it's unlikely they'll leave any human impression on the client. It's that human impression that people will remember.
It's important to consider each client not as an island but as the centre of a ripple of influence. Local businesses grow through positive word-of-mouth as people tell others in their circle of influence about you. One satisfied customer can lead to many more and the ripple continues with each satisfied customer. Of course, this can work for or against you as a bad experience can result in a client advising those in their circle of influence to steer clear of you, writing negative reviews of your business and so on.
2. Exceed their expectations
The old adage to 'under-promise and over-deliver' remains great advice. When a customer books your service they will certainly have the expectation that you'll be able to resolve their issue. They may also have expectations around how soon they'd like to see it resolved, and how much it should cost. If you can do the job sooner, quicker or more cheaply than they had in mind then you've automatically exceeded one or more of their expectations.
The websites of many businesses are littered with questionable statements and promises designed to capture the attention of a potential client. For example, they may claim to be the cheapest or the fastest, to have the best-qualified staff, to be available 24/7, or quite simply the best. Some of these claims may be true but most are just marketing hype. In making any of these claims you create an expectation in the customer's mind which may be rather difficult to achieve. Far better to articulate clearly what you do without the marketing jargon. It's even better if you can present actual quotes on your website from satisfied customers. Who better to speak for you than those who've already become your loyal clients?
When a customer books your service they will often ask how much it's going to cost them. In terms of customer satisfaction and retention, it's better to quote a price that's at the top end of what you think it's likely to be. In some cases, the customer will consider your price to be too high and decide to go elsewhere. However, most are likely to accept your price and if you can then actually do the job for less, you've exceeded their expectations around the price. The corollary of this, however, is that if you end up charging (or attempting to charge) the customer more than the price quoted, you're much more likely to lose them. For this reason, you should try to stick to the price you've quoted even if the job takes longer than expected and may even cost you money. Retaining customers is key to your growth and hopefully, you can garner an acceptable profit on subsequent jobs for them.
3. Charge them less than your competitors do
Charging less than the competition is always going to make a business an attractive proposition. However, it can be counterproductive to charge too much less than your competitors. As I've researched the prices being charged by competitors in my own industry, I've generally found there to be a broad price range. Then there may be one or two who charge much higher prices than the rest, and one or two who charge much less. In some cases, there would be businesses charging maybe half the price of everyone else. I would tend to treat these with suspicion. If the customer wants the absolutely cheapest price possible then fair enough. However, as a business, I would suggest it's better to charge somewhere towards the lower end of the general spectrum of prices, rather than aligning yourself with the lowest priced outliers. At least in the early days of your business, this is good practice. As your business grows, you can gradually raise your pricing.
So there you have it. If you treat your clients as individuals, exceed their expectations, and charge them less than your competitors do, you're well on the road to success.
---
Why You Should Have Good Customer Service
---
So there you have it. If you treat your clients as individuals, exceed their expectations, and charge them less than your competitors do, you're well on the road to success.
About the Author
Norm is from Northern Ireland originally and moved to Brisbane, Australia in 2019 after living in Sydney since 2009. He launched Norm's Computer Repairs from nothing in Sydney in 2016 and the company grew rapidly over the following three years. More than 96% of first-time customers surveyed have rated their level of satisfaction as 'Very satisfied'. Norm has restyled the company as Norm's Computer Services in Brisbane and he offers on-site and remote computer repairs, services, and upgrades. He is a certified IT Support Professional and also a Google certified Digital Marketer.
Image Source: Rawpixel.com