Click here to get this post in PDF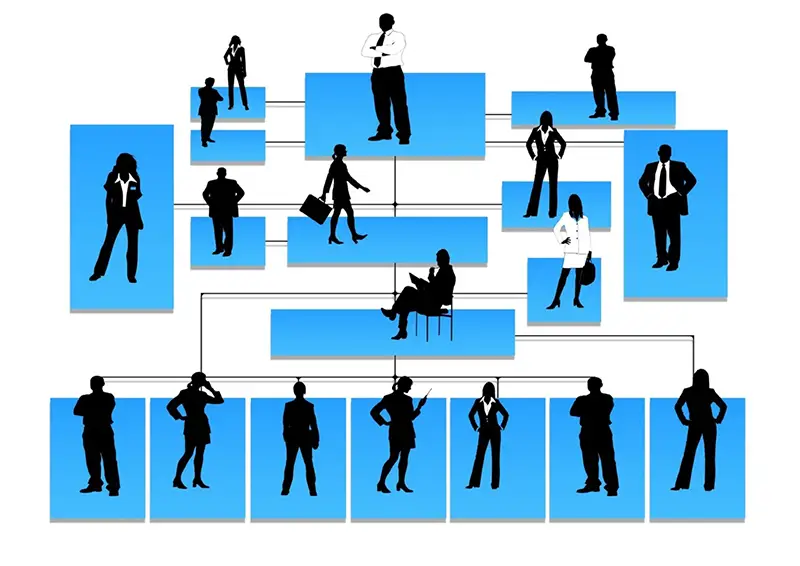 Does your business have an organizational structure? It's a must-have for any business to succeed. The structure of your business includes a variety of components, one of which is certain business departments.
Whether you are a tiny startup or a medium-sized business, there are certain company departments you need to build an efficient company. While you might think you can get away with a single-department company, not having the essentials will only set you up for failure.
While we are at that, it's also important to remind business owners how crucial corporate team building activities are for the success of the company. They help reinforce your core values, bring employees closer to one another, and strengthen the company culture in the process.
It's also important to keep evaluating the performance of the business. So that the right decisions can be made for the future of the business or the company. In this regard, EBITDA is very beneficial. This is one of the most crucial measurements that lets the business owners and investors determine the financial strength and the revenue it is generating from a specific product or service. The manual calculation of it will cost you time and effort. But you can conveniently perform the EBITDA calculation with the help of an online EBITDA calculator by calculatored.com.
If you are a business owner and want to give your company the best chance at success, these are the departments your business needs. 
1. Information Technology  
One of the most essential aspects of a business to get right is to hire an effective IT team. This is the department that keeps your network stable, your programs running, and your systems strong. Without an information technology department, you would likely experience data breaches and an overall decrease in productivity. If you don't have an internal IT team, consider outsourcing some of your website work to a website maintenance company.
2. Human Resources
The human resources department is the foundation of your business. Recruiting, payroll, benefits, and compliance all happen in your HR department. Because your HR department can generate plenty of documents, make sure to purchase effective filling and storage options for your office.
3. Sales 
Whether you offer a product or a service, you need a department that is dedicated to selling your offering. Your sales department is essential for growing your business and boosting your profits. From client outreach to creating sales-specific content, your sales department exists to help your company thrive. 
4. Marketing 
Marketing is the process of increasing your brand visibility and generating leads for your business. Good marketing involves consistency, customer-focused content, and a well-designed campaign. Without a marketing company, selling your products and services would be a major challenge. Marketing is also essential for nurturing your audience long-term. Also, digital marketing and SEO are an important part of the mix.
5. Customer Service 
The customers you bring in due to your sales and marketing efforts need to be treated as the valuable assets they are. This is the goal of your customer service department, to make sure your customers receive the quality service they deserve from your brand. Without customers, your business will fail, which is why your customer service department is essential. 
6. Finance
One of the biggest reasons businesses fail is financial issues. For this reason, having a department that manages your finances can be the difference between a successful and unsuccessful business. Your finance department will handle professional invoices, accounts payable and receivables, budgets, financing, business strategy, and more. 
7. Facility management
Effective facilities management is important to the performance of any company, no matter the size and scope. Excellent facilities management and maintenance can deliver greater adaptability, flexibility, and sustainability for your company. It ensures efficient and smooth business operations that are not often interrupted by various technical difficulties. Facilities managers are usually in charge of organising the security, maintenance, and repairs of your building. This protects employees and their property, prevents unauthorised access, and ensures your building meets legal requirements.
These Are the Company Departments Your Business Needs 
There are certain company departments your business needs to have a chance at success.
You need an information technology department for your network and systems, and a human resource department for your policies and staff. You also need a sales department, marketing services, and a department that handles all of your company finances. One of the most important departments in your company is customer service to keep your customers happy and loyal. 
Make sure to incorporate these departments into your business. If Space seems to be an issue, find the right place with The Maloney Team.
Don't forget to browse the Lendersa site for advice on services, business, products, and more.
You may also like: AI & Talent Management: Creating Organizational Excellence
Image source: Pixabay.com