Click here to get this post in PDF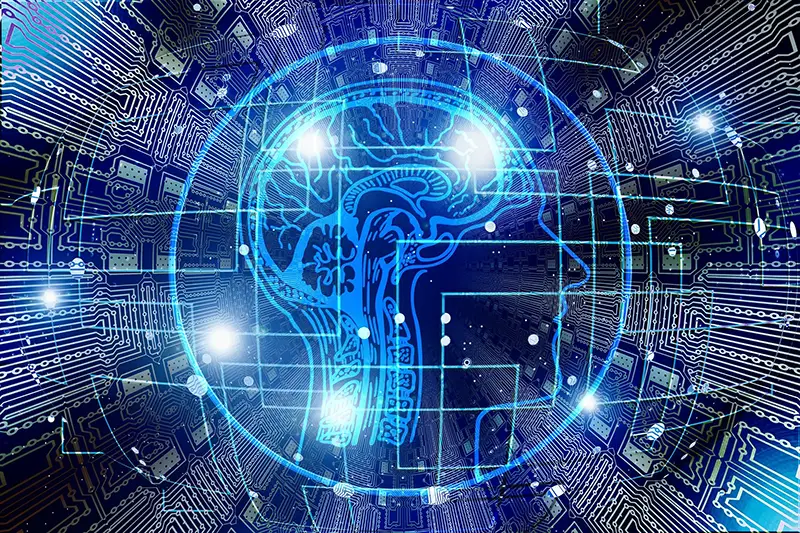 Enhancement is sometimes needed in an organization's excellence by formulating a system that is continuously appraising individual performance and arranged potential forecasting. This is one of the key contributory factors for an organization to be successful. Various research materials have shown that the composition of the human resources system and processes for failed organizations was typically a picture of inconsistent, missing, unconnected assessment, planning, and development tools and methods. Thus, our goal here is to present to you a great idea for talent management tools that address the pertinent concerns resulting from metaphorically connecting the dots and mending broken lines achieving a sustained excellent competitive performance. Mapping out the core competencies is one of the most effective ways to amplify a much clearer job evaluation system.
Most successful organizations are being led by a senior executive team with strong leadership input, accountability, and approval. Competitive organizations usually practice a regular interaction among the high ranking potential leader candidates and current leaders with the sole purpose of building future leaders holding greater pride of accountability. Along with that is taking care of different challenges while designing and implementing critical steps towards organizational transformation. Thus, the need for an excellent system using artificial neural networks is rising. The business world is running in constant changes and challenges. Technological innovation plays a vital role in creating a more sustainable working environment. 
Today, there are hundreds of technological tool supports and have become indispensable in our everyday life. We are constantly looking for ways wherein we can maximize and leverage our time. We want more, and we want it fast. Intelligent systems are out there for us to take advantage of and do our job efficiently throughout our daily grind. We have seen great organizational success stories winning their crossroad battles with the help of artificial intelligence. It's proven many folds before that this newest approach of making our corporate world a little bit easier has brought immeasurable benefits and assurance for both short and long term growth.
What Is Artificial Intelligence?
It is a system where it simulates human intelligence using machines, making it able to think like humans and come up with a decision based on the information fed to it. Engineers and scientists have built machines that can do things that require intelligence. Nowadays, a machine can perform complex mathematical calculations providing correct solutions and computations much faster than humans. 
A few decades back, computers have proven that we do not know our limitations yet. Now, we have a computer that does almost everything, especially in the world of business. One of the major benefactors of artificial intelligence is the Human Resource Department. 
What A Man Can Do A Machine Can Do
Many years passed and this brought a lot of changes to the recruitment process has changed from piles of papers to the use of computers. There are quite numerous qualified applicants seeking to get hired and finding the best fit for any position in your firm, and this particular task gets tougher. As a recruiter, it means you need to go all through the papers and to speak with all potential candidates. But what if all this can be sorted out in a much easier way? Would you do it? Of course, yes. 
The Human Resource Department needs the assistance of artificial intelligence to improve their talent management system. Research has shown that more companies are adopting Artificial Intelligence in seeking to identify and hire high quality applicants. It has taken the Human Resource Industry to the next level, where the machine performs at a level equivalent to human experts—redefining how the professional talent work will help companies to use efficiently the information displaying the pertinent characteristics, capacities, and skills that an applicant has. Gone are the days that one is hired for the reason that one knows one. 
With the use of Artificial Intelligence, the sorting and filtering process is much faster, opening a wide chance of finding the strongest candidates. This is the smarter way of managing talented professionals. In a competitive environment, expect that you are going to be flooded with information. You must find ways to fine-tune your ways of handling data. 
Start automating your office process as it will save you a lot of time. Here are some important advantages of Artificial Intelligence that will excite you.
a. A Smooth-Running  Office Process
The hiring process is tiresome and stressful at the same time. There are a bunch of documents to sort out, and speeding up the process is a smart strategy to take on. With Artificial Intelligence, the comprehensive process is done in a short period of time with utmost efficiency and effectiveness, thereby eliminating unqualified candidates at an early stage. 
b. Biases are Reduced
Bias is one of the reasons why employers fail to hire the best fit for the job. This human error is impossible to eliminate in a manual process. Technology purposely wants to avoid this as it negatively affects the result of the recruitment process. Some are unfairly discriminated against for their race, education, age, skin color, ethnicity, and the likes. Those mentioned biases are prevented with Artificial Intelligence as it judges the candidates independently and regardless of skin color, age, race, and the likes. It will focus on the dominant information that shows the competency of the candidates rather than unimportant matters.
c. A great way to leverage your time
Recruitment entails a time-consuming process, but Artificial Intelligence suddenly changed it. Since it speeds ups the process, the Human Resource now has the time to spend on other important tasks. Therefore, it will result in higher productivity while reducing anxiety entailed by deadlines.
d. Faster Screening Process
Artificial Intelligence has the ability to sort out hundreds of resumes in a much faster way compared to a human while ensuring to retain only those qualified candidates.
Given these aforementioned advantages, the Human Resource has now the capacity to organize their processes and documents in a much beneficial and faster way. It definitely makes a huge impact and changes in many ways. We can surely expect more innovation in the future. Take hold of these great things because, after all, we live every day to make our lives better than yesterday.
You may also like: How Can Artificial Intelligence Improve Your Business?
Image Source: Pixabay.com