Click here to get this post in PDF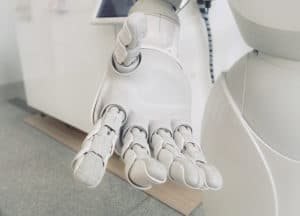 Artificial Intelligence (commonly known as AI) is an area of computer science that focuses on the creation of intelligent machines that work and react like humans. This ongoing mission to create smart machines involves very skilled and technically specialized research in computer programming to solve core problems in such areas as planning, perception, learning, problem solving, reasoning, knowledge acquisition and the ability to both move and manipulate objects.
Having easy access to accurate data in your business can strengthen your ability to reduce unit costings, explore untapped markets and plan strategically. Online shopping gives customers the choice and instant accessibility to the products, services and experiences they desire. This expectation of immediate results means that companies are required to respond with equal haste. The speedy acquisition and dissemination of relevant data will always trump reviewing customer surveys or analysing feedback forms. Amazon and Alibaba guarantee delivery dates partly due to the automation of their processes, the ability to move and manipulate objects and the use of analytical data. This is all part of the personality of their brands.
The question is not whether artificial intelligence should be adopted in your business because it ought to be. The question is the extent to which you allow AI to define/redefine the personality of your brand and the usefulness of your business.
Do you deliver your service in a reasonable time? How long does it take to acknowledge an email? What tools do you use to monitor customer feedback and resolve complaints? Is it more prudent to outsource such requirements? Is your unit cost at its lowest? Has your social media campaign improved your customer/subscription base? Applying AI in some form within your business will prove useful in answering such questions.
Support for this suggestion may be found in 'Maximizing the AI Opportunity' report published by Microsoft in October 2018. It reveals that UK businesses that were early adopters of AI saw a 5% improvement in three keys areas: enterprise outcomes, productivity, and performance.  
Establishing your business personality and reinforcing your usefulness in the global economy means embracing the transformative power of AI. This level of automation is predicated on human actions or human driven processes to make greater and more intelligent machines. Qualified people are still the most valuable business resource and AI is a necessary tool for sustainability, relevance and growth. It is essential to have a clear understanding of your vision and the need that your product or service fulfils. Your instrument must be heard amongst the sweeping symphony that resonates in this interconnected business orchestra. There are even AI based systems that are able to compose short pieces of music, aid furniture design, impact aspects of film making and fragrance development. This can also be the case for your business.
Clearly define what your business represents and the need it fulfils
Embrace AI as a natural tool for growth and efficiency
Value and invest in your team
You may also like: How has Technology Boosted the Retail Supply Chain?
About the Author
Malik Muhammad was raised and educated in Jamaica, read law in London and the author of 'Empower Yourself to Succeed'. He created The Empowerment Mastery System to influence, help and inspire businesses to cultivate their visions in a specific time frame. Malik enjoys vegan cooking and quad biking. He is an after-dinner speaker, event host and convenes empowerment seminars internationally. LinkedIn | Instagram | Twitter | Website
Image source: Unsplash