Click here to get this post in PDF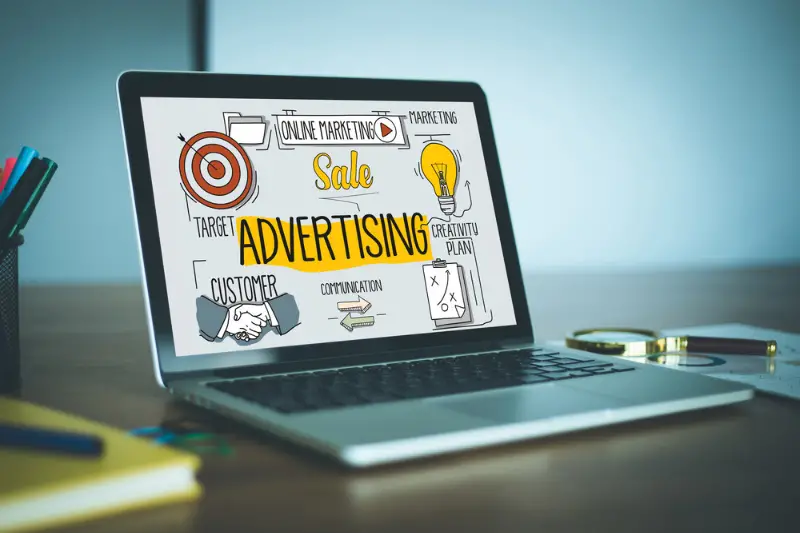 Maximizing the return on investment (ROI) for online advertising campaigns is crucial for businesses looking to reach their audience through digital mediums. With a wealth of online advertising techniques at their disposal, it can be difficult to know where to begin. In this article, we'll explore some strategies and tactics to boost your ROI and make your ads more effective.
Optimizing Your Content for Search Engines
In addition to advertising strategies, having a strong search engine optimization (SEO) plan in place can help increase your online visibility and improve your ROI. Making sure your website and content are optimized for search engines can bring in organic traffic and help boost the effectiveness of your advertising campaigns.
Conduct keyword research and incorporate relevant keywords into your website content. Try to optimize your website's structure and improve the user experience to increase engagement and conversions. Consider partnering with an affordable SEO consulting team to achieve better search engine rankings for your business.
Choosing the Right Platform
Selecting the most appropriate advertising platform means identifying where your target audience can be reached most effectively. Research different platforms and their audiences to make informed decisions on where to dedicate resources.
Consider platforms like Facebook, Instagram, LinkedIn, Twitter, Google, and Bing, and be sure to research the demographics and engagement metrics of each platform to determine which best suits your target audience. Allocate your advertising budget strategically across platforms to optimize reach and ROI.
Defining Your Target Audience
Understanding your target audience is a crucial first step in any advertising campaign. By analyzing demographic data, browsing habits, and preferences, you can tailor your ad campaign to reach the people who are most likely to engage with your product or service.
Utilize audience data & insights from platforms like Google Analytics, Facebook Insights, and other campaign tools. Develop audience personas to better inform your ad strategy, engage with focus groups, and conduct surveys to gather deeper insights.
Crafting Relevant Ads
Ad copy that is catchy, relevant, and engaging is more likely to capture the attention of your target audience. Following a few simple guidelines can help improve the overall effectiveness of your ad copy. Write clear and concise headlines that grab attention, utilizing persuasive language and evoking emotion. Address your target audience's pain points and provide a solution. Include a clear call-to-action (CTA) to encourage engagement.
Optimizing Ad Creativity
Images, videos, and other multimedia elements can significantly improve your ad's performance. Be mindful of your ad creatives and ensure they align with your message and brand. Optimize ad design for mobile devices and use high-quality and relevant visuals to accompany your ad copy. Test multiple ad variations to determine the most effective creative for your campaign. A/B test images and videos to better understand what resonates with your target audience.
Geotargeting and Demographic Targeting
Refining your targeting abilities can boost your ROI by ensuring you reach the right audience with your ads. Geotargeting and demographic targeting can help achieve this goal. Use geotargeting to display your ads to people in specific geographic locations, such as cities, neighborhoods, or countries. Leverage demographic targeting to display your ads to users who meet certain age, gender, or income criteria, increasing the likelihood of engagement and conversion. Remember to analyze your target audience data to identify geotargeting and demographic targeting opportunities that lead to increased ROI.
Influencer Marketing
Another possible strategy to boost your ROI is incorporating influencer marketing into your online advertising. Working with key influencers in your niche can bring credibility and expand your reach to new potential customers.
Identify influential voices within your target audience who are respected and followed by potential customers. Consider partnering with influencers to create engaging content that resonates with their followers and projects your brand message. Monitor the impact of the influencer's sponsored content, track conversions, and evaluate the effectiveness of the partnership.
Emerging Trends and Technologies
Keeping up with the latest trends and embracing new advertising technologies can also be effective in maximizing your ROI. Explore innovative advertising methods and incorporate them into your strategy to stay ahead of the competition.
Investigate new advertising formats, such as interactive ads, virtual reality (VR), or augmented reality (AR), that can provide immersive and engaging experiences for users. Monitor consumer preferences and industry trends to stay informed and adapt your advertising strategies accordingly. You should also test different ad technologies to determine which performs best for your campaign objectives and target audience.
Measuring Campaign Performance
Monitoring key performance indicators (KPIs) for your online advertising campaign helps you make data-driven decisions to improve campaign performance. Define your campaign objectives and set measurable KPIs, such as click-through rate (CTR), conversion rate, and cost per acquisition (CPA). Track performance analytics and compare your results to industry benchmarks. Analyze data patterns and make necessary adjustments to your campaign.
Leveraging Retargeting Strategies
Retargeting is a powerful tool that allows you to engage with users who have previously interacted with your website or content but haven't yet committed to making a purchase. This helps you stay in the minds of potential customers and increase the likelihood of conversion.
Create retargeting campaigns to reach users who have abandoned shopping carts, left a product page, or visited your website without making a purchase. Segment your retargeting campaigns by user behavior and interaction with your website to create personalized ad experiences. Adjust ad copy and creative for retargeting campaigns to provide fresh messaging and stay relevant in users' minds.
Conclusion
In conclusion, maximizing the ROI of your online advertising campaigns involves a mix of audience targeting, platform selection, effective ad copy, creative development, performance measurement, and retargeting strategies. By understanding your target audience, you can craft personalized ads that resonate and drive engagement, ultimately increasing your return on investment in the digital advertising space.
You may also like: 8 Types of Online Advertising Alternatives to Google Ads for Driving Traffic and Leads
Image source: Depositphotos.com