Click here to get this post in PDF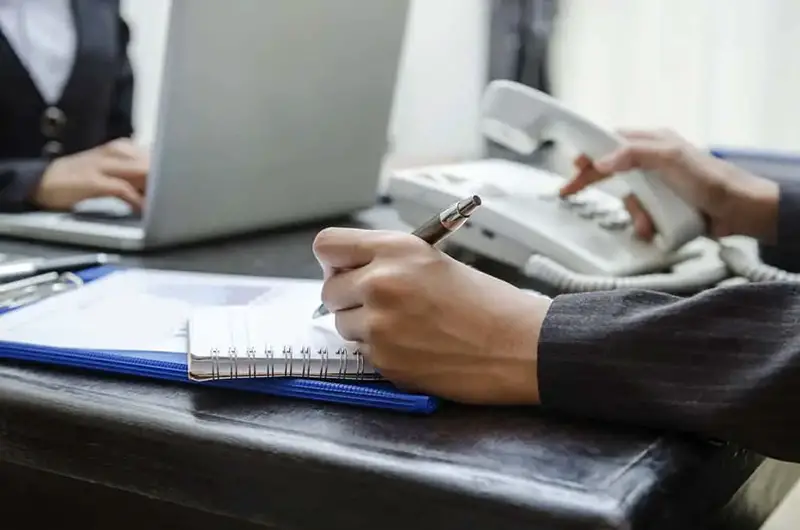 A business mechanism needs to work in a smooth way if you want your business to grow and develop into a stark company. Now, we aren't the first ones who have come to such a witty conclusion. The question is how a business owner or manager should organize it to keep all the cogs turning and the whole system functioning with as few problems as possible. Although every business is unique, some general rules must be followed to reach such a flawless office.
Secretary to hail snail and electronic mail
Even in companies that have a long tradition, employees make mistakes. Sometimes they cause additional expenses, and some other times, the damage is not worth mentioning. But the link that is most often the weakest one is communication. Occupied with many different tasks, employees forget to convey messages to their bosses or colleagues. That is why the cult of the secretary is still present in the business world. Hiring an experienced secretary responsible for all the hard copy letters addressed to your business, e-mail messages and correspondence, in general, will speed up the business-conducting and decision-making process within your business.
Self-service info board
In accordance with the importance of proper information sharing in a company, every business owner should ensure that the latest updates and work duties are listed in a visible place in the office(s). For instance, you could use a notice board to inform everybody of the most important meetings, deadlines and to-dos for every workday. The best place for the board could be somewhere near the front door. As the employees come to work in the morning, they will see the main focus for their share of work.
Step-by-step moves and improvements
The most important feature of office functionality, besides efficient communication, is a simple but exact agenda for a certain period. Team leaders and managers should make business plans. They should also negotiate a regular rhythm of plan analysis and revision. If goals have not been achieved, something needs to be changed. In order to build business administration skills and managerial/organizational expertise, business executives need to start planning day to day operations to give additional incentive to their workers and the company in general.
Launch business to seventh heaven
Although it almost goes without saying, it must be said that a business today can hardly rank with its rivals if all business administration and communication is done through written forms. Since the web is rapidly moving to the cloud, business people should also consider that option. Giving tasks more quickly and storing and updating documents are only the tip of the iceberg hidden in the business advantages of the cloud. A lot of paper will be saved, and the secretary from the story's beginning will have a chance to earn a higher salary if he/she becomes responsible for that part of the business organization.
Dealing with correspondence and transferring documents outside and within a business is important for every company. If you have great experts and innovative ideas but fail to arrange the business properly, you will drop back. Today documents and all the written stuff can be done online and within your local business intranet. Secretaries and team leaders are the generals that govern that battle and if they succeed, your business will develop without any strains.
Additional Business Tips: How to Improve Your Work Efficiency With Office Equipment
About the Author 
John J. Stone is a business consultant at Algorithm Seo Sydney. Through years of experience, he became a devout believer in the notion that form should always follow function and that developing the ability to think outside of the box is a prerequisite of being a successful entrepreneur.