Click here to get this post in PDF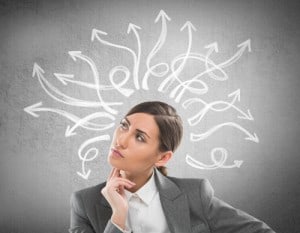 Have you heard the terms 'think outside the box' 'develop a new narrative' 'create a paradigm shift' 'blue sky thinking or 'assess all available options'? You've probably heard them or similar ones relating to the need to be innovative as you increase your market share within your industry. One of the most effective ways to inspire new and forward-thinking ideas is by being emotionally intelligent. Team members bring their A+ game on a consistent basis when under pressure in this fast-paced business world when emotional intelligence is practised. Thought showering (formerly- brainstorming) proves an even more useful exercise when participants develop their abilities to understand their environment and fully focus on the matter at hand.
So what is Emotional Intelligence? It's the ability to develop and apply relevant interpersonal skills in the pursuit of specific outcomes. It's concerned with empathy towards colleagues, self-awareness, being fully focused on achieving the best result (especially when variables change in the planned equation). Emotional Intelligence takes the humanity of the individual into consideration and goes beyond intelligence, education or job specifications/manuals contractual requirements. It's the ability to go that little bit further in achieving effective results.
Technology and social media are essential business tools. Your website and tweets, for instance, are an extension of your personal and / or professional brand in as much as your logo and Facebook / YouTube posts. You must decide how you chose to portray yourself to the global audience as authentically as possible because authenticity is good for business. People respect and respond to positive uniqueness. It sells products, improves market share and builds long-lasting relationships.
The culture within your business will benefit from treating your staff and clients with respect and demonstrating that you care about their custom plus value their engagement with you or your product. Flexible working hours, genuinely seeking then implementing the best ideas, developing good social skills and being flexible in achieving the best results are all examples of emotional intelligence at work within a business environment.
You'll generally find that the tone of any corporate culture is set by that of management. Whether you operate a business or you are a business minded person reading this article, please note this: THE ABILITY TO EXTRACT THE VERY BEST FROM THOSE WITH WHOM YOU INTERACT WILL REAP TANGIBLE REWARDS. Accepting that your life will improve by developing emotional intelligence is a useful step and engaging in simple, consistent changes tends to last longer than complex, irregular ones.
Being analytical, shrewd, driven and opportunistic have their advantages. A sense of adventure, holistic thought, intuition and creative fearlessness also have their place. It's essentially about balance. There is much benefit in seeing the interconnectedness between as many of the aspects of a project / the business / the views of others as possible. Developing and maintaining a sense of emotional intelligence raises your A+ game every single time.
It also gives you unquestionable leverage in this global business environment.
You may also like: Making Your Administration More Effective
About the Author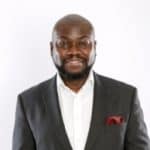 Malik Muhammad was raised and educated in Jamaica, read law in London and is the conceptualiser of The Empowerment Mastery System. This system is based on The 8 Principles of Self Empowerment that are guaranteed to improve your quality of life, elevate your wellbeing and help you / your organisation or your business to make measurable progress.
Malik enjoys vegan cooking, quad biking, jazz and yoga. He is an after dinner speaker, workshop facilitator and convenes international & corporate inspirational seminars. Malik specialises in sharing self-empowerment techniques with diverse audiences.