Click here to get this post in PDF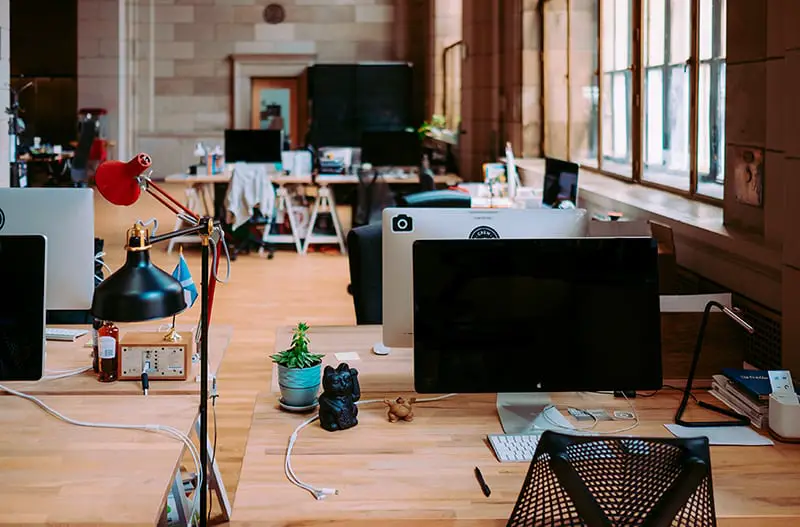 For most business owners, nothing is more important than workplace productivity. Many big brands today are investing a large amount of money to improve the workflow efficiencies around the work environment, such as the overall design, the lighting and the office furniture arrangement. This is to show how vital a welcoming, bright and relaxed atmosphere in your office space can boost work efficiency.
Of course, you don't have to break the bank to produce a positive working space. Making some small changes can make a difference in productivity and work efficiency. There are many techniques to employ and variants of office equipment available to enhance your team's productiveness.
Below are some ways to improve productivity in the workspace:
Make the workplace bright and airy
According to some studies, light and bright space are essential for boosting creativity. Natural light can significantly improve moods and help to gain focus on tasks. Office workers that are exposed to natural lighting stayed on-task for 15% longer than those who aren't. Furthermore, research shows people who are not getting enough sunlight lose an average of 46mins of sleep at night. That's something that has a serious impact on the efficiency of your employees.
Taking a walk outside during the lunch break can also help to reduce fatigue and tiredness, reduce stress and improve everyone's mood.
Additionally, providing the workspace with plenty of ventilation during the hot summer months with fans and open windows, and warmth through the cold winter months can help workers to focus on tasks and not be distracted.
Choose the perfect colour
Colour can play an important role in the work environment, so choose the colour for your office wisely. Properly composed office colour may affect your employee's productivity and using the wrong colour combination can cause workers to feel fatigued and irritable. So, let's have a look at how colour can impact workspace efficiency.
Blue is a calming colour; it can stimulate clear ideas and increase creativity.
Green gives a harmonious feel, just like blue, green creates a calm feeling and helps to inspire innovation.
Yellow is an optimistic colour, if used right it can stimulate the work environment.
Red is a powerful colour, red can help increase performance if used right.
Clever use of office furniture
Furniture is a big deal in the modern office today. Providing comfortable office furniture to your employees is crucial as this can reduce physical problems such as neck pain or backaches. Some ergonomically designed office furniture such as ergonomic chairs provide numerous adjustments to cater to different sizes and build of your staff. This can really help to reduce these issues and promote a better working environment as most workers spend over 8 hours every working day.
Equip well with suitable Office Machine
Equipping your workplace with quality office equipment can also help to increase work efficiency. Below is some office equipment that is essential to assist your business to achieve the best performance.
Advance telephone system – a quality phone system should be simple to use as well as include advanced features such as call extensions, call transfer, call on-hold, call recording etc.
Paper shredders – for proper security and protection, use a crosscut paper shredder, preferable grade 3 or higher. Crosscut pieces of paper are almost impossible to re-assemble.
Printer — an advanced laser printer has many new modern features, it can scan, print, fax, manage documents and store files as well as send and receive documents wirelessly, making producing office documents easy and less time-consuming.
Paper cutter – if you are cutting a lot of paper, you should invest in a good quality paper trimmer such as the Rotatrim paper trimmer, it flies through paper cutting with ease, making your paper cutting task much more enjoyable and less frustrating.
Paper folding machine – if you have a large number of invoices or letters that require folding, this machine will give you a great helping hand and can get the job done in 10 times faster than manually folding your invoices or letters.
You may also like: How Colours and Designs Influence Productivity
Photo by Annie Spratt on Unsplash