Click here to get this post in PDF
Productivity is one of the key factors, regardless of the business one is in. Every boss out there dreams of boosting their company's productivity and every worker is struggling to impress their boss, with a common goal of – you guessed it – productivity. There are many ways to boost productivity, from decluttering the workspace, to paying attention to work-rest intervals. Colours, however, have been proven to be able to positively affect it, if one pays attention to those that actually do inspire it. Here are the best choices.
Colours
Blue
Although it's widely believed that blue is the most productive colour out there, this is actually an oversimplification. Blue stimulates one's mind and, although productivity is related to this, the lack of mind stimulation isn't the only problem of those who lack in productivity. In other words, accountants will definitely benefit from blue shades – if you do mind-work go with blue, but spice it up with a bit of orange to evoke a bit of fun into the whole scenario.
Yellow
Yellow is an ideal colour for those who are striving towards creativity. As said, blue is great for the mentioned professions and the like, but if you want to get creative, blue just isn't going to do it for you. Yellow makes you more optimistic and stimulates your ego.
Green
This is the colour of balance. Owing to the fact that this colour is so calming and reassuring, it works great in potentially stressful environments, such as places where money is changing hands, i.e.  banks and exchange offices.
Red
Red is certainly an aggressive colour. When you think of productivity, the word "calming" usually pops up and there is nothing calming about red. However, if you are doing something physical, having a calming colour on your walls definitely won't help you with your job. The whole point here is being aggressive for maximum productivity. Red provides psychological stimuli and is great for physical work.
Office Design
How you design your office definitely plays a vital role in maintaining the productivity at the desirable level. Ergonomics, for starters has a lot to do with design – that beautiful chair that you want for your office is a cool idea; or, at least it would be if you were actually buying the chairs for your office, which you are not – you're buying them for your employees. They need to feel comfortable in those chairs in order to stay focused and productive as much as possible. Obtaining comfortable chairs is the key part of the office fitout.
Decluttering is yet another extremely important part of keeping your office productive. Although this isn't really a part of the office design, per se, organizing your office in such a way that it doesn't breathe clutter should be on your mind. Ebb away those nasty little hoarders that dwell inside each one of us.
Without proper lighting, your office productivity will never peak. Getting enough sunlight during the day is important, but sometimes you find yourself in an office that gets very little sun. Although they are no replacement for sunlight, LED lights work great with office spaces, by saving you money down the line, and being environmentally friendly.
Colours and the design of your office greatly impacts the office productivity. Painting it the wrong colour is an unnecessary mistake that people often make. Additionally, design problems tend to provide negative impact on office productivity. Keep in mind the outlined facts and stay productive!
Author Diana Smith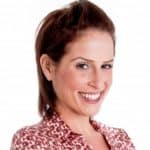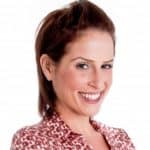 Diana Smith is a full time mom of two beautiful girls interested in topics related to business and technology. In her free time she enjoys exploring new low cost advertising opportunities.