Click here to get this post in PDF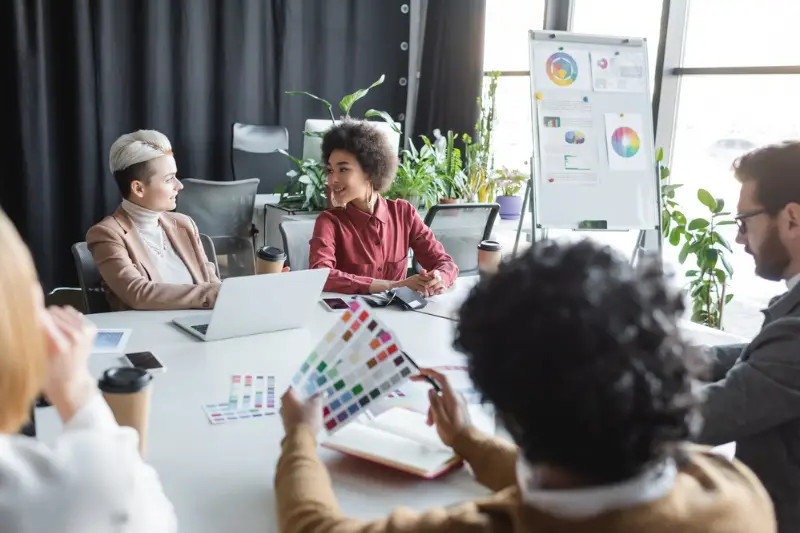 For most modern businesses, traffic from search engines is crucial to the survival of their brand, and the importance of online presence is higher than it's ever been. That shouldn't really come as a surprise when you consider that Google alone now handles over 60,000 searches every second, creating a huge, global audience that your company can tap into. But, there is one catch – they have to be able to find you. In a sea of almost 2 billion other websites, this could seem like a bit of an impossible challenge, but luckily SEO exists and it can help you get those coveted top-ranked positions in the search results.
What Is SEO?
SEO, also known as Search Engine Optimisation, is the process of using a variety of different techniques to make sure your website appears in relevant searches and that search engines push it to the top of results. If you have the budget, an SEO agency is usually the best way to help boost your business; SEO can be pretty time-intensive and technical, so getting a team in who know what they're doing is a wise choice. But, if you don't have the investment or prefer to manage your own marketing, here are some top tips from Grapefruit SEO in London to make sure you can still succeed in the competitive world of online search.
1. Choose the Right Keywords
A large part of SEO is based around targeted keywords, and making sure you use the right ones is crucial to making the most of your optimisation. Look at the content of your website and what you're trying to sell before coming up with a set of keywords that suit what you're offering – for example if you need Laptop or Computer service in London, look for 'computer repair' or 'fine dining in London' could be a keyword for a restaurant in London that's a little more high-end. You can then start working these keywords naturally into your content to help boost your SEO.
Safari SEO Manchester express that an important factor to remember when picking your keywords is to opt for ones that are likely to lead to a purchase or enquiry over ones with higher volume. A keyword like 'lawyer' might have a high search volume but the intent more information than transactional, and results will be more information based. While keywords like 'lawyer in London' or 'Manchester lawyers' might have fewer searches, we know the searcher is looking for a lawyer in a specific area and likely to make an enquiry. Following on from that finding keywords that have a high search volume, but fewer competitors are also great targets. They can be calculated using a number of SEO keyword tools or you can hire an agency to do it for you.
Restoration Rocket, the leading SEO agency for disaster restoration companies recommends using Google Search Console to find keyword ideas. Within Google Search Console, navigate to Performance and sort the queries by impressions. This will allow you to quickly see which keywords your website is already appearing for. Within this tool, you may be able to find low-hanging fruit. Be on the lookout for keywords with many impressions but not many clicks. This is an opportunity for you to focus on getting a particular page of your website to rank higher. The higher the ranking, the more clicks you will get.
Getting that perfect balance is essential to your SEO success – too little search and you won't get the traffic, but too many competitors and you're not as likely to reach the top spots.
2. Use the Keywords Properly
Once you've selected your keywords, it's time to start using them. First of all, make sure your four main on-page elements are all optimised with the target search terms. This includes your URL, meta title, meta description, and H1 tag. These are easy ways to boost your SEO and help search engines rank you for the pages you want.
You should also create on-brand content that naturally incorporates your target keywords, again proving your relevance to search engines. Be sure not to overuse your terms or you could get penalised, and make sure they read naturally in your content or your audience could be put off. An easy way to create content that helps boost SEO whilst also engaging your audience and building lasting connections is with a blog.
3. Set Up Your Profiles
There are some incredibly useful tools out there for businesses that can help boost your SEO, so be sure to make the most of them. We recommend setting up a profile on Google My Business for Map Rankings, and be sure to optimise it with location-based SEO. This works particularly well with small, local businesses, so take advantage of it. You should also set your company up with Google Search Console and Analytics so you can monitor vital performance information and use it to perfect your SEO strategy.
4. Set Up Your Internal Links
Another easy way you can boost your small business rankings is with internal links. By linking within your site to other pages, such as having a link to your home page on every other web page, Google can get a better idea of how your pages link together and how valuable each individual one is. The pages that it deems most valuable will be pushed higher up the search rankings, so be sure you create a strategy before you start adding your links.
SEO, when it is done right, can be one of the most affordable ways of marketing your small business, but with so many different methods it can become pretty time-consuming. If you find yours is taking up too much time, look into hiring an SEO agency who can take over the work for you.
Also read: Small Business SEO Tips to Improve Your Search Rankings Today