Click here to get this post in PDF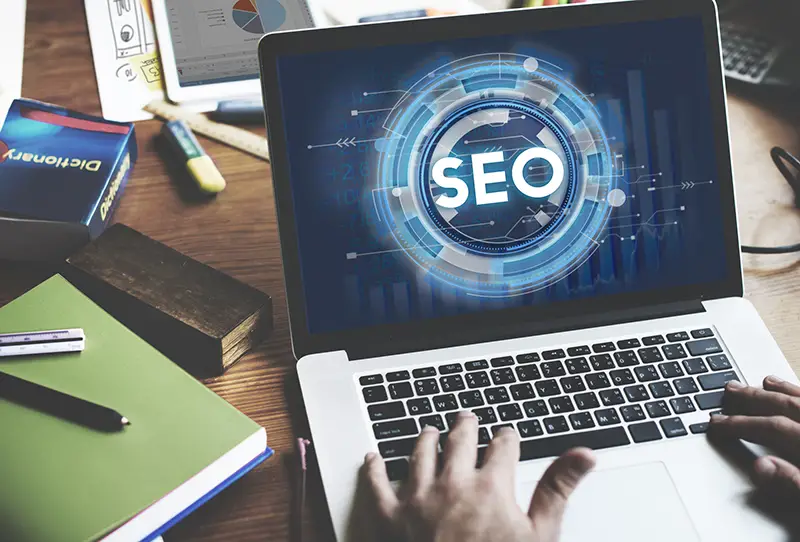 The trend of white-label SEO services has been on the rise for some time now, and the demand is only expected to grow. This presents an exciting opportunity for agencies looking to expand their offering and increase their bottom line. By taking advantage of a fully-fledged SEO reseller business, companies can provide top-quality services to clients without having to invest in expensive hardware and resources.
If you are running a digital marketing agency or an IT company and planning to scale, an SEO reseller business can help you take your operations to the next level. Here's a comprehensive guide on everything that you need to know about running a successful SEO reseller business.
How can you scale your business with an SEO reseller agency?
By partnering with an SEO reseller agency, you can capitalize on their skills and have several opportunities to scale your business:
Pitching SEO services to existing and new customers:
With a reliable SEO reseller partner, you can pitch high-quality SEO services to your customers and quickly expand your customer base. To pitch existing customers, make sure you showcase the value of SEO in terms of increased visibility, higher ranking, and improved conversions. For new customers, highlight the fact that your SEO reseller partner is offering top-notch services at competitive prices.
Third-party integration:
Integrating third-party solutions like analytics and content marketing with your SEO reseller agency can help you scale quickly. This will allow you to provide comprehensive services as part of your core offerings and expand beyond SEO. Moreover, you can also use these integrations to offer specialized services and target specific customer segments.
You can use SEO to improve your brand's visibility as well:
By leveraging the power of SEO, you can improve your brand's visibility and visibility in organic search results. This will help to draw more customers to your website and improve conversions. Additionally, professional white-label SEO services can help increase customer engagement with your brand by providing relevant content that resonates with them.
Deliver better services than your competitors:
With the help of an SEO reseller, you can provide high-quality services that are better than your competitors and stand out in the market. This will allow you to increase your customer base and expand your business operations even further. Moreover, you also have the cost efficiency of outsourcing the services and still maintaining competitive prices.
Understanding the concept of white-label SEO services:
Before you opt a white-label SEO services or start your own SEO reseller business, it is important to have a good understanding of what white-label services actually are. In short, white-label SEO is a service provided by an external company, which allows you to customize the services according to your needs and offer them as part of your services.
The main advantage of white-label SEO is that it saves you time and money. By outsourcing the SEO work to a white-label provider, you can save on the cost of hiring and training additional staff. On top of that, you don't have to worry about managing the technical aspects of SEO, as most white-label providers are well-versed in this field.
Factors to consider while hiring an SEO reseller agency:
As there are various factors that help you hire the best agency, we've picked the most relevant ones so that you can make an informed decision.
Experience and Expertise: 
It is important to look for a partner that has the knowledge and expertise to understand your business needs and successfully deliver quality SEO services. Try to shortlist reseller partners with a proven track record of success, so that you can be sure of the results. Seek an agency that has relevant experience in your industry as it will help them to deliver better services.
Go through their portfolio:
Before finalizing your reseller partner, make sure to review their portfolio and look for clients who have achieved success with their services. This will give you an idea of their capabilities and help you make the right decision. In the portfolio, look for results that they have achieved with various clients, such as improved visibility and higher rankings.
Check reviews on Google Business and other platforms:
Reviews from previous customers can be a great source of information when choosing an SEO reseller. Go through Google Business, Yelp, and other online platforms to get a better understanding of the quality of services they provide. Look for feedback on their customer service, response times, and project execution capabilities.
Get quotations from multiple agencies:
It is important to get quotes from multiple agencies before making a final decision. Inquire about the rates per project, packages, and overall pricing structures. Ensure that you are getting the best value for money and that the services offered by them are in line with your marketing requirements.
Talk to the SEO professionals personally:
Before entering into a contract with an SEO reseller, you should talk to their professionals personally. Understand their working methodology, and ask them questions about their current projects and the services they provide. Additionally, find out if they offer custom solutions to meet your specific requirements.
Finally, make sure to ask about any hidden costs that might be involved in the process. Also, get a clear understanding of their terms and conditions before signing the contract. Look for agencies that offer flexible contracts and no long-term commitments so that you can easily switch if needed. Moreover, find out about their customer service policies in case you need any assistance.
By following the above tips, you can find a reliable and experienced SEO reseller agency that can help you deliver top-quality services to your clients. With the right partner, you can maximize the reach of your business.
Wrapping up!
Having a reliable SEO reseller on board can be a great way to scale your agency and achieve success in the long term. Just make sure to do your research and choose the right partner that can meet your expectations. With the right strategy and execution, you can take your business to new heights.
You may also like: 5 Easy Ways To Grow Your SEO Agency
Image source: Depositphotos.com