Click here to get this post in PDF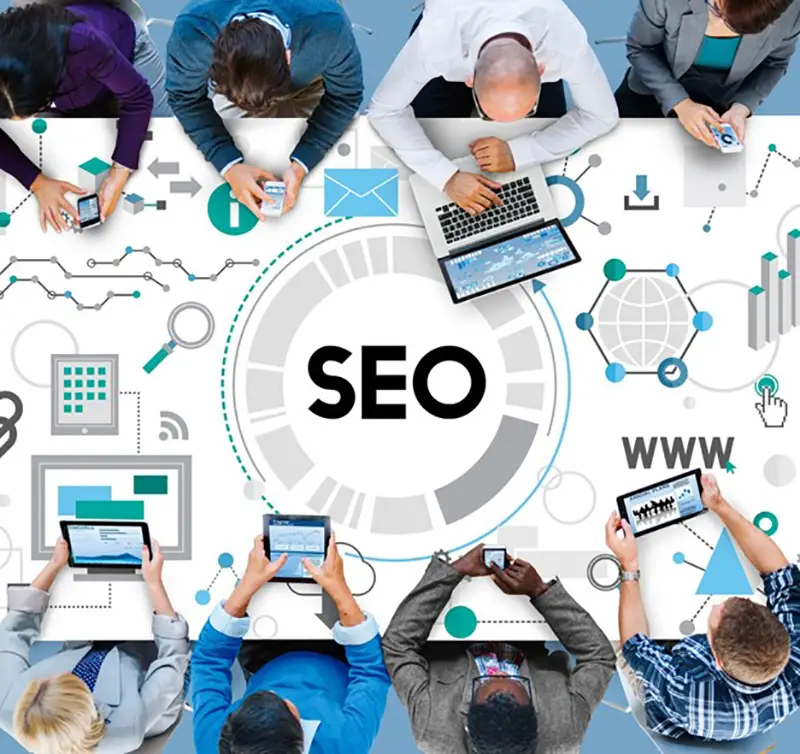 If you own and run an SEO agency, congratulations! You belong to one of the most lucrative online marketing niches today. Search engine optimization is the talk of the town as far as the online marketplace is concerned and has become the number one marketing strategy for all types of big and small online businesses, attracting hefty investments across industries. There is nothing more beneficial for an online business than ranking at the top of the search results for high-value keywords pertaining to their industry. SEO makes it possible for businesses to topple their competition and appear higher in search rankings, thereby generating more sales. 
Around 90% of people find business content through search engines. This provides businesses ranking high on SERP (search engine results page) with ample opportunities to attract, engage and convert customers through the content on their websites. Businesses spend around $76 billion yearly on SEO, meaning there is an excellent chance of growth for SEO agencies that play their cards right. However, It's not as rosy as it seems for many SEO service providers as they fail to keep up with the highly dynamic nature of search engines and the rapidly evolving customer behaviours and expectations. 
In this article, we will talk about 5 easy ways you can successfully grow your SEO agency and leverage the boom the SEO world is currently experiencing. Read till the end for proven pieces of advice that can help you grow your SEO business manifold. 
1. Practice what you preach –
Imagine how detrimental it can be for your business growth if you are an SEO agency and your website is lagging behind in the search rankings. You are claiming to push your customers' websites to the top of SERPs when you are failing to do the same for your own. Your reputation as a business will take a hit owing to this glaring failure which can lead to loss of business. It's reported that 74% of business owners consider the reputation of an SEO provider extremely important. If you want to attract customers and grow your SEO agency, the easiest way is to practice what you preach and get your website at the helm of search rankings. The reason we say it's easy is that it's what you excel at and is the most basic thing you can do to positively market your business. 
2. Get more referrals –
It's human nature to trust for ourselves what has worked well for others. While you may attract a good amount of business using other marketing methods, referrals will help you win high-value business, giving you that much-needed boost to grow. Additionally, customers acquired through referrals are more likely to be your long-term patrons. The best way to earn referrals as an SEO agency is to go out of your way to serve your existing customers. Along with fulfilling their expectations through result-driven SEO services, you should enhance their experience dealing with you and become their go-to resource for all their marketing-related needs. Try to earn their loyalty and also introduce a customer loyalty program to reward your customers for referrals. You can also provide referral templates to your customers, easing the referring process. So start making conscious efforts to earn more referrals if you want to grow your SEO agency in a short time. 
3. Incentivized lead generation –
Lead generation is the first step in acquiring customers. To generate more high-value leads, offer something for free. Your offering must be related to SEO and offer some value to your customers while leaving room for more for which they should hire you and avail of your services. It can be a content template or a tool or even a free SEO audit against which you can ask for their email and start nurturing them till conversion. The key is to generate qualified leads that are interested in your services and primed for conversion, impressed by your free offering. 
4. Data-backed value propositions –
To increase the conversion rate for your SEO agency and work with esteemed clients, you must demonstrate the value you can deliver with your SEO services. However, your value propositions shouldn't be abstract and predictive. Back everything up with data and perform rigorous calculations to show your customers the exact figures you can help them achieve if they entrust you with their business. Lay out the number of clicks, conversions and sales your customer's business will generate if you help it rank on the first page of the search results. The more presentable and accurate you can make this data look, the more chances of converting leads into customers you'll have. And, if your regular conversion rate stays high, you will surely grow at a great pace.
5. White label SEO services –
White labelling is reselling products or services produced by a third party in your brand's name. It's the most efficient way to scale up your business without investing too much time, money and effort in developing in-house production capacities. If you want to grow your SEO agency but don't have enough resources to internally manage all the front and back-end aspects of your business and deliver the best SEO services to your customers, you can opt for white label SEO services. A reputable white label digital marketing agency will manage everything from lead generation and nurturing to conversion, delivering SEO services and after-sales support for your business. White label digital marketing agencies offer affordable SEO packages tailored for SEO agencies who want to expand and serve more customers with first-rate SEO solutions. Your white label partner can help you with all the above-mentioned points and take your business to great heights in minimal time.
Conclusion
If you are an SEO agency looking for ways to grow your business, this article can be your guide to scaling up quickly and efficiently. You can take our word for it that white-label SEO services can be a smart investment and one that pays off in the long term for your SEO agency. 
Dintellects is a full-scale white label digital marketing agency offering the best and most affordable SEO packages for big and small SEO agencies. If you want to know more about how white label SEO services can help you grow your SEO business, get in touch with Dintellects today. 
You may also like: Top 5 Benefits Of SEO in Boosting Your Company's Online Presence