Click here to get this post in PDF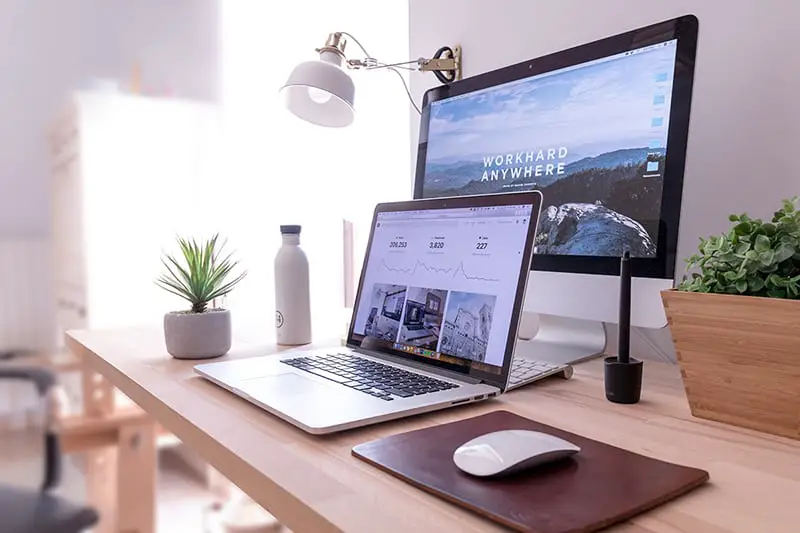 In my opinion, search engine marketing can be a vital channel for a business to grow and expand its reach.  However, SEO can be quite complicated and does take time to implement.
In this post, we will take a look at some of the tips you can implement today to improve your rankings, which can bring extra visitors to your website and an increase in sales or leads.
1) Audit your website.
Your website may look great, it could have some awesome visuals and your existing website users may love the look of the website.  But in terms of search engine marketing the code under the hood could be causing you a problem.
Most SEO technical problems are caused by slow loading pages, missing pages and under optimised/over optimised web pages.
To see if your website has any problems under the hood you can use tools like Screaming Frog, Google Webmaster Tools or GT Metrix.  Using a combination of those tools can then give you a list of problems to fix.
2) Set up a Google my business listing.
Have you ever made a search on Google and local businesses show up at the top with their phone number and address? These are the Google my business listings and if you don't have one you are missing out.
Google My business is easy to set up and can be done in half an hour and it can make a massive difference to a local business.
When setting up a free listing make sure to include all of the categories your business works under, as much information about your business as possible and high-quality photos which make your business stand out.
3) Optimise your on-page content.
One of the most important parts of SEO is simply telling Google and the other search engines what your business does and this is done through optimising your "on-page" content.
For example, if you're a dog walking business the content on the website should reflect that.  The most important factors to focus on would be the title tag, meta description tag and the heading tags in the content.
For the above example your website may look like this:
Title: Dog walking services in London – First walk is free.
Description: Highly qualified dog lover that offers dog walking services in London from £15 per hour.  Get your first walk for free.
As you can see Google then knows what your page is about and can then show it for suitable results.
4) Targeting the right keywords for your business.
Targeting the right keywords for your business is also very important as getting them wrong will bring the wrong type of visitors to your website.  Some keywords are also way more competitive than small business owners have the budget to realistically rank for.
For example:
Self Storage (11,000 searches a month)
Self Storage Newport (90 searches a month)
The first keyword may seem more attractive as it gets thousands of searches a month more but the competition is way higher and the self-storage keyword may bring a lot of untargeted traffic as people searching that keyword may want a storage space in London rather than where your company is located.
The second keyword has way less search volume, but these searches are highly targeted and are from people in the local area to your business looking for the product you sell.
To find out the keywords you should target for your business you can use SEO tools like ahrefs which is a paid tool, or you can use the Google Adwords keyword tool which is free.
5) Build links to your website.
Link building is a complex topic which is an entire article in its own right, but there are some things that you can do to improve the links pointing to your website which will give you a boost in the search engines.
Firstly, sign up to all the local directory websites, you can use websites like Yellow Pages and Thompson Local to create free profiles on and then link back to your own website.
You can do this on social media websites like Facebook, Instagram, Twitter and LinkedIn too.
In some non-competitive industries, this could be enough to get you ranked on those first pages of Google.  In more competitive niches you would need to hire a link building expert that could help you acquire links for your website from others.
You may also like: What is SEO?
Conclusion
SEO is a complex subject but for local businesses just being good at the basics above can put you ahead of the competition.  Making sure your website is good technically, tells Google what it's about and then getting others to link to it will improve your website's position in the search engines which will bring more visitors to your business.