Click here to get this post in PDF
When it comes to SEO, flying blind is usually a bad idea. What some people do is start blogging their site and check in on their traffic daily waiting to see the changes. After a few months, they wonder why nothing is happening and it can be frustrating. On the other end of the spectrum, there are others who get a ton of traffic to their website and have no idea and therefore are missing out on huge monetization opportunities.
Things You Should be Checking
There are a few things you want to monitor with your SEO efforts, and you want to do them all in unison. This is because every aspect that you monitor works with others t impact your overall progress. Let's discuss what they are.
Traffic
The first, and usually most popular, is traffic. Your website traffic can give you a simple overview of how things are going. If it's up, things are going well, if it's down, things are going not so well. The more important thing to track than overall traffic is to see where the traffic is coming from. You want to see which pages and posts are performing the best and try to figure out why. This will help you determine the direction in which you should take all future created posts and pages. What did it? Was it the quality of the content? Or maybe it was the keyword targeted? Another thing you want to look out for is to see the source of the traffic. A lot of website owners are surprised to find that sometimes their traffic has been the source of social media or less popular search engines like Bing.
Rankings
Rankings are one of the most important things to track because they will show you how Google reacts to your tactics. You can have an overview of all the keywords you're targeting and the pages that are showing up for those keywords. Seeing the rankings that are on page 2 can provide you with the insight to focus on them sooner rather than later in order to get them over that hump. If you didn't have this insight, you may have been focusing on a keyword that is on the 8th page and has a much longer road to number 1.
Links
One of the least tracked things, and something that is very important is the tracking of links. Many people forget to track their links and yet this is vital to both avoid penalties and see what's working. You want to track the income of potentially bad links so you can disavow them before they've had a chance to be indexed and counted. You also want to know when you get good links so you can keep an eye on how it is affecting your overall traffic and rankings.
Website Health
Lastly, one of the things that you want to observe is your website health. Sometimes website owners won't realize that their website has been down for days. This not only hurts your business for the days that the site is down but can also destroy your rankings overnight.
Another thing to check for is malicious files. A lot of times bots will try to hack your site and not only steal yours, but your client's information and this can lead to a series of trouble.
Monitoring Tools That Can Help You Get the Job Done
There are a few tools that can help you get the job done. Each tool serves a purpose of its own, and others help you get an "all in one" look at what's going on.
Here are some best tools you can use:
For Traffic
To monitor your traffic, you can use a few simple tools, most of which are free. Google Analytics is by far the most popular tool used to monitor traffic because it gives you insight into ALL sources of traffic that you're getting, not just Google-related.
Another tool is called Google Webmasters or Google Search Console. This tool has a multitude of benefits, but it also shows you your organic traffic, and exactly which keywords and pages are bringing it. It even allows you to compare traffic over periods of time and see which pages have had an increase or a drop-off.
For Rankings and Links
There are a few tools that you can use to track rankings and most of them give you the ability to track other things. My favourite tools are MontiorBacklinks and SEMrush. Both tools give you an all in one SEO tool that allows you to see incoming links and your rankings. One of my favourite things about MonitorBacklinks is its easy to use dashboard. It shows you links, traffic, keywords rankings and average keyword position all on one screen. It also allows you to disavow links within the software. With both tools, you can see the ranking changes over time.
Google Webmasters can also be a good tool to monitor incoming links and the place to go to disavow them.
For Website Health
For website health, you want to use Google Webmasters to see if there are any crawl errors that your website is experiencing. You also want to subscribe to security tools like Sitelock or Sucuri to monitor your website's health overall.
Lastly, set your website as your homepage so that you are forced to check into it once a day to see if it's live.
Track Your Efforts!
Tracking your efforts gives you unique insight into what is working and what is not. The feedback loop it provides can help you become a better SEO and fine-tune your process.
You may also like: Small Business SEO Tips to Improve Your Search Rankings Today
About the Author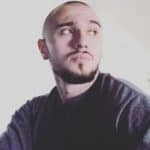 Sean Dudayev is the Founder of Frootful Marketing who is passionate about all things related to business growth. After selling his first company, he chose to take what he's learned and help other entrepreneurs scale their start-ups to the next level.