Click here to get this post in PDF
Did you know that 46% of all Google queries relate to the retrieval of local information? This year, Forbes also conducted a study that suggested that a whopping 95% of people searching for local information on Google did so using a mobile device.
The Coronavirus Pandemic widely impacted the world of search. The aftershock now means it is essential for local businesses to optimise their websites for mobile use and for long-tail keywords that relate to their position in the local community.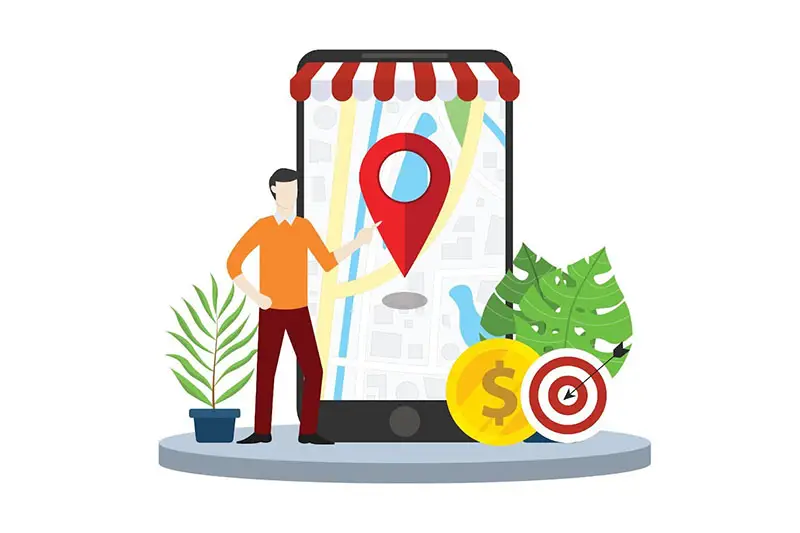 So what exactly is Local SEO?
It didn't take long before the algorithm builders at Google, and other prominent search engine companies realised a behavioural trend among their trillions of searches every year. A trend so simple yet so prominent: many people take to their phones solely to seek out the information and content relating to businesses in their immediate locale.
Local SEO, then, is a search engine optimisation strategy that seeks to enhance the online presence of local SMBs, particularly those with a typical brick-and-mortar shop front. For example, perhaps you own a bakery in town or an accountancy firm in the city; whatever the business venture, your website and digital presence can be optimised so your website is shown in the top Google results when users search for specific local information.
To provide the best possible user experience for its searchers, Google uses the following information to return a local result:
Location
Social Media
Citations
Prominence
Relevance
How to start optimising for local SEO
One: Create a Google My Business Page
Google My Business (GMB) is an awesome local search tool that manages the way you appear on the world's most powerful search engine. It's a free tool, which permits your business the dedicated space to show off your key information in the sidebar for a branded search relating to your business name.
Not only can you fill in key information like contact details and opening times, but you can also add social media profiles and even promote discounts on your current product range and services. 
All you need to do to get this excellent feature working in your favour is to set up and verify a GMB account, fill out your most important content, add photos and encourage your customers to drop reviews into your infobox.
Two: Leverage Facebook
Did you know that Facebook still has the largest and most audience base despite the rise of TikTok and Instagram? If you don't already, make sure to use Facebook to share local community information, promote your brand locally, and don't miss out any key business information in the 'About' section!
Three: Consistency is king
Marketing and digital brand building is a spider's web. You may have a GMB page, a website, a directory listing, four or five social media channels, an index on a local community page, and even more channels of communication and promotion. It's important to make sure your contact info is consistent; not only for brand growth but also to make it easier for search engine spiders to find and trust your company! 
It's also important to remember that popular mapping platforms such as Google and Apple Maps use the information on directories to piece together the relevant info about your business. It's vital, as you can imagine, to make sure your address and info are correct on mapping apps as this has proven a popular process to finding new establishments for many.
Four: Run a local SEO Audit
SEO Audits are important in the modern age to make sure your website is keeping competitive. You can imagine how many millions and millions of web pages now exist in the Google Index, if you don't pay attention to yours then it will be very easy to get lost in the endless myriad of online data.
An audit will assess the crawlability of your website, the links, the design, the content, the architecture, and the mobile experience. Google has advanced so much since simply matching up keywords that exist in both query and result. The Google bots can now understand searcher intent and put a picture together of your website based on its context, as well as the content.
Although Google is spotlighting other integral areas of an excellent digital strategy at the moment, such as site architecture, mobile-friendliness, and page speed, it is important to ensure that your website is optimised for relevant local keywords that are relevant to your offerings.
Soar Online have just launched a new keyword tracker tool, where you can enter the keywords you believe most relevant, and you'll receive weekly reports notifying you of the changes in your Google positions based on those specific search terms.
Your metadata, H-tags, URLs, and content must be optimised for these keywords, whilst adhering to natural language structures in your content and avoiding keyword stuffing.
Five: Create local content 
If you're a local business it is important to have a location page on your website. It's becoming standard practice to include an interactive Google map on your site to make it as easy as possible for consumers to locate you. Think about user experience. What else would Janet and John from down the road like to know when identifying your local store? Perhaps parking information and directions, store hours, and reviews.
It's also advisable to have a local news hub: community-based content created for local industry news, employees, and relative content to the area. It gives locals a reason to care specifically about that information and Google will recognise the connection to that local area. 
So there you have, tips and tricks of the internet to help your local business say 'hello' to more of your relevant customers in your local areas.
You may also like: 10 ways to improve your Local SEO
Image source: Freepik.com