Click here to get this post in PDF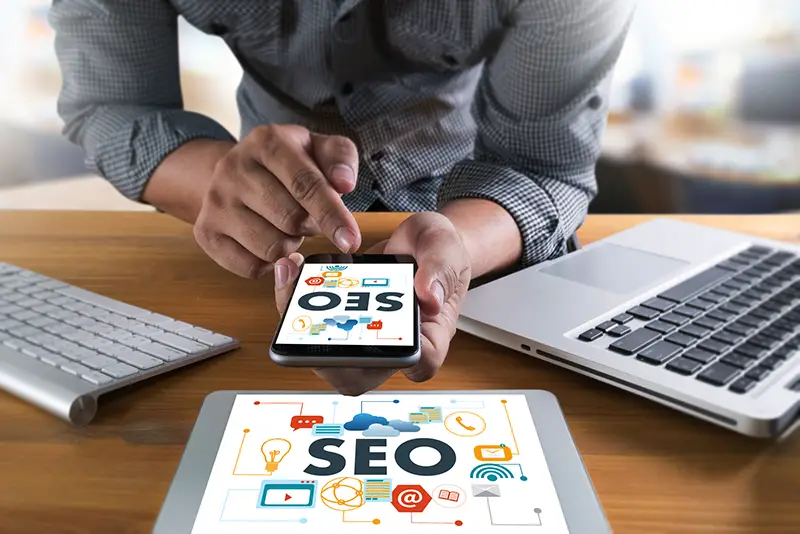 A common concern that business owners have when looking for a prospective SEO agency is: how important is proximity? For example, what are the main benefits of choosing a local SEO agency? Does it make an impactful difference as opposed to working with an overseas agency?
If you aren't quite sure, give this a read, and we'll go through some of the pros and cons of each.
What are the benefits of working with a local SEO agency?
If you find the right local agency, it can offer some awesome benefits, for example:
Face to face meetings: particularly if you don't have a huge amount of faith in outsourcing your digital marketing requirements to an agency you have never met in person, working locally means that you can sit down and have a face to face consultation.
Local knowledge: if you are a Miami based business and you work with a Miami SEO company, you have the added benefit of working with a campaign manager that will likely have excellent local knowledge – which is perfect for your local SEO efforts.
No time difference: when you are in the same city or state, you'll be working to the same time zones, which means no waiting around for your campaign manager to wake up and get into the office and vice versa.
Cultural understanding: while not the be all and end all, it certainly can't hurt working with an agency with the same cultural understanding as you. Even if the language barrier isn't an issue, sometimes things can get lost in translation.
What are the cons of working with a local SEO agency?
The only real downside to working with a local SEO agency is: if you become too obsessed with the idea of choosing a local SEO company, you may end up making unnecessary sacrifices. For example: just because an agency is local, it doesn't mean they have the capabilities to deliver superior results.
In other words, before you make a commitment to a local SEO agency, make sure you triple check that they have the following:
Lots of 5* reviews.
Social proof.
Case studies.
If you can clearly see that a prospective agency has delivered excellent results for all of their previous clients and that they have real life case studies and reviews to confirm that, then go for it. However, choosing a local SEO agency without anything in the way of social proof just because they are a local business could be a costly mistake.
What are the pros of working with an overseas agency?
If you don't limit yourself to working with a local agency you effectively open yourself up to all of the immense talent that the world has to offer.
The fact is, while the above benefits of working with a local agency are certainly attractive, they aren't necessarily deal breakers:
Face to face is less important in a world with excellent remote working capabilities.
A little local knowledge can't hurt, but the best writers can and will do the necessary research.
A big time difference can be a nuisance, however, there are ways to effectively overcome them.
Many of the best overseas agencies have multi-cultural teams and will likely be able to accommodate your needs.
Conclusion
In conclusion, choosing a local SEO company is great provided they have the credentials to confirm their ability to genuinely improve your digital marketing. If you can find a local agency that has tons of reviews, social proof, and case studies: go for it. However, don't write off working with an overseas agency, as it will open you up to a world of opportunity!
All in all, there's no major benefit to either. It's all about finding that one agency that fits your needs and is capable of delivering game-changing results. 
You may also like: What is Local SEO and Why does it Matter to You?
Image source: Depositphotos.com